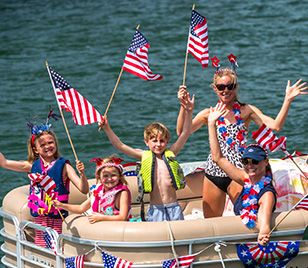 Annual Douglas Lake Boat Parade
Douglas Lake is having it's 37th annual boat parade! Open to the public, just decorate your boat to participate. There's no cost to enter!
Boats will meet at Point 8 on Douglas Lake, Tuesday, July 4th at 11:00 a.m. The parade will then start at Noon. 
For more information call: Greg Lohr at 865-806-5137 or email him at greglohr@infotivity.com