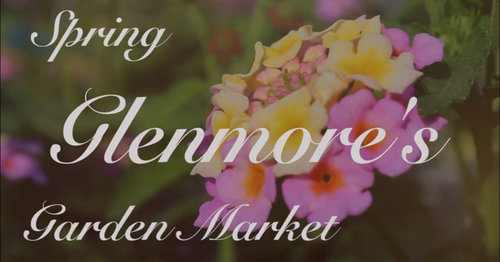 Glenmore Garden Market
SPRING GARDEN MARKET
ANNUAL EVENT, ALWAYS THE FIRST SATURDAY IN MAY
Garden Market is an annual event that brings twenty (20) Vendors on the grounds, selling garden plants, and garden art items. If available, Glenmore sells local strawberries and "Strawberry Shortcake" for visitors to enjoy as well as plants from member gardens and local nurseries.
There is a "Children's Activity Tent" and music on the front porch.
Admission and parking are free to the grounds.
Special tours of the house are also available beginning at 9:30 AM and run consecutively until the last tour at 1:30 PM. Each tour is limited to fifteen (15) participants.
Tour Prices: Adult – $10, Students – $5.00, Pre-school – FREE
Sign-up early and reserve your tour time on the front porch.
For more information visit: https://glenmoremansion.com