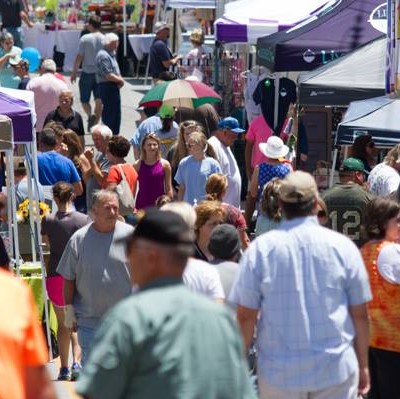 June Jubilee 2023
June Jubilee is coming to the streets of the Historic Town Square in downtown Dandridge on Saturday, June 17, 2023. The county's largest and oldest street festival will kick off at 10 am Saturday morning with food, music and vendors galore! June Jubilee is a family friendly event and there is something for everyone to enjoy.
In addition to music, there will be multiple vendors and crafters on hand with some demonstrating their work.
Parking for the event will be in the city lots located across from the Jefferson County Clerk's Office and behind the Historic Jefferson County Courthouse, as well as street parking throughout town. Overflow parking for the event will be located adjacent to the Dandridge Post Office.
June Jubilee is a rain or shine event from 10am to 7pm.. Come out on Saturday, June 17, 2023 and join in the fun! Stay and play all day or make a couple of trips, either way come hungry and ready to kick off Summer 2023 with great music, food and excitement! June Jubilee 2023, Be there in the Historic Town Square!
Visit Them Online