Summer Vacation in the Great Smoky Mountains & the Lakeside of the Smokies
Tucked away in the majestic Great Smoky Mountains, Jefferson County, TN, boasts two enchanting lakes, breathtaking landscapes, exceptional fishing spots, warm local hospitality, and a myriad of activities both on and off the water. It's truly a hidden gem for families seeking an unforgettable getaway.
Explore our summer getaway itinerary below to discover more!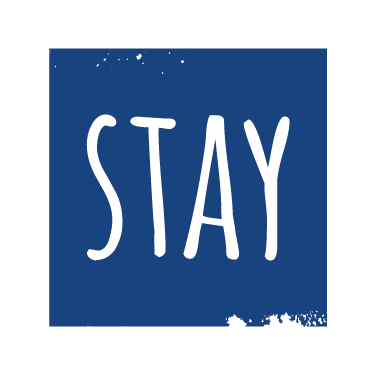 Where to STAY during your Tennessee Vacation
Whether you prefer the experience of renting an Air BnB, the comfort of hotels like the Point Resort, or the personalized touch of locally owned bed and breakfasts like the Mountain Harbor Inn Resort, Jefferson County offers a wide range of accommodations to suit your style.
Delight in the lakeside mountain cabins, ideal for a romantic retreat, or opt for spacious cabins that can comfortably accommodate the entire family. If you are traveling with an RV, you will be pleased to know that Jefferson County boasts many RV parks that you can choose from!

Start your

day

with an adventure

in the Great Smoky Mountains!
Hiking in the Smoky Mountains is a highly favored activity with a variety of trails suitable for all levels. Novice hikers can find paths that fit their desires, while experienced outdoor enthusiasts can explore challenging routes. If you would rather take in the scenery from your car or are unable to hike, don't worry, there are driving trails too! 
Some popular options include: 
Parts of the Appalachian Trail: Embark on a portion of this iconic trail and immerse yourself in the beauty of the wilderness.

 

Chimn

ey Tops: Challenge yourself with a steep ascent rewarded by stunning panoramic views.

 

Cades Cove: This 11-mile one-way scenic loop scenic drive through the Great Smoky Mountain National Park offers stunning views of the surrounding mountains and wildlife. There are also hiking trails and historical sites located throughout the area. 

 

Cataract Falls: This hike is perfect for the whole family. The one-mile roundtrip hike leads you to see a beautiful waterfall that is well worth your time.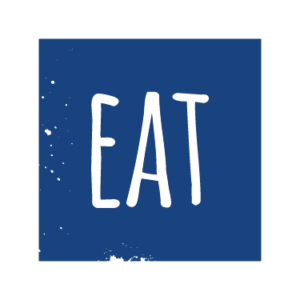 After the hike, relax and enjoy dinner at a local favorite, Lisa's Country Kitchen. Located in Jefferson City, Tennessee, Lisa's Country Kitchen gives you a true taste of East Tennessee. Known for their great tasting food at reasonable prices; experience true southern cuisine like fried green tomatoes, sweet potato casserole, and much more!
For those of you itching to get lakeside, stop into Off the Hook Bar & Grill for surf and/or turf.

Enjoy a leisurely morning and indulge in a sweet breakfast at 60 Beans Coffee, a local café that serves coffee and crepes. 
Summertime is not complete without a day (or several days!) on the water. Fun is the essence of Saturdays, and both Cherokee and Douglas Lake offer plenty of it. There is no need to bring your own gear, several marinas on both lakes offer kayaks, paddleboards, and boat rentals. Take your pick of pontoons, bass boats, or leisure boats and enjoy the beauty of the Lakeside of the Smokies. Some of the most popular marinas located on Cherokee and Douglas Lake include Douglas Lake Marina, Black Oak Marina, and The Point Marina. 
End your adventure-filled day out in the sun by enjoying Angelo's at the point where you can relish the flavors of Tennessee cuisine while overlooking Douglas Lake. Angelo's at the Point has everything from Cheeseburgers and Pizzas to Seafood!  

Begin your day with breakfast at Mossy Café! Known for their unique breakfast and brunch menu as well as their stellar coffee, Mossy Café will leave you satisfied and fueled up for the day ahead. 
After you have gotten your day started, it is time to begin your entertainment for the day. Get ready for an adrenaline-pumping skydiving experience. Head to Skydive East Tennessee! 
Under the guidance of experienced instructors, you will undergo a safety briefing and gear up for your skydiving adventure. 
Take off in the plane, enjoying breathtaking aerial views of the region as you ascend to 11,000 feet above the ground. Feel the rush of adrenaline as you leap from the plane and experience the exhilarating freefall. After the parachute opens, savor the serene descent, take in the panoramic views of Jefferson County from above. Upon landing, celebrate your skydiving achievement and capture memories with photos or videos. 
Unwind after your skydiving adventure by enjoying a delicious meal at Taste of Dandridge. Taste of Dandridge features some of the finest eats in Jefferson County with everything from Buffalo Chicken sandwiches and Salmon to Hand-Cut Steaks.

On your final day, take some time to relax and reflect on your incredible experiences in Jefferson County.
Start your final day in Jefferson County with a delicious breakfast at Mug & Mason! Known for their fantastic food and customer service, Mug & Mason is a must! Get your souvenirs and mementos to commemorate your trip by visiting local shops and boutiques. Martha's Market, Lost Creek Mercantile, and D & S Gifts and More are just the tip of the iceberg when exploring the unique boutiques and shops where you can find the perfect souvenir!  
Enjoy a final meal in Jefferson County at Mad Ox House, savor the local flavors before bidding farewell to this picturesque destination. The new local eatery is owned by Jefferson County locals and highly regarded for their pizzas and pub food!  

We know that trips rarely go as planned, weather can change quickly, and sometimes people change their mind. In case your plans change we have some other alternative activities that you can partake in!
Visit the Glenmore Mansion, a historical building that shows the true beauty and history of East Tennessee. Take a trip to the Bush Beans Visitor Center. The free museum gives a history on one of the most recognizable brands in the world that started here in East Tennessee. Mossback Distilling Co., famous for their whiskeys and bourbons, also serves up a fun selection of mocktails, fountain drinks, lemonades, and hot chocolate. With rotating food trucks, the whole family can grab a board game and meal to enjoy time together. 
This itinerary offers an exciting blend of hiking and skydiving experiences, allowing you to immerse yourself in the natural beauty of Jefferson County while enjoying thrilling adventures. Remember to check weather conditions, trail conditions, and make necessary reservations in advance to ensure a smooth and memorable trip.