If you're like us, you're ready for things to hopefully get back to some sense of normal this year.
After a year like no other, we've got our fingers crossed that 2021 will bring with it some of our favorite local events we missed so much last year. The people of Jefferson County host some of the best events across the region, and we're hoping you'll come to see what the Lakeside of the Smokies is all about.
From fishing tournaments to festivals to some old-fashioned get-togethers, we're ready to share everything our community has to offer. Check out some of our favorites in this list and see what events you and your family will enjoy this year.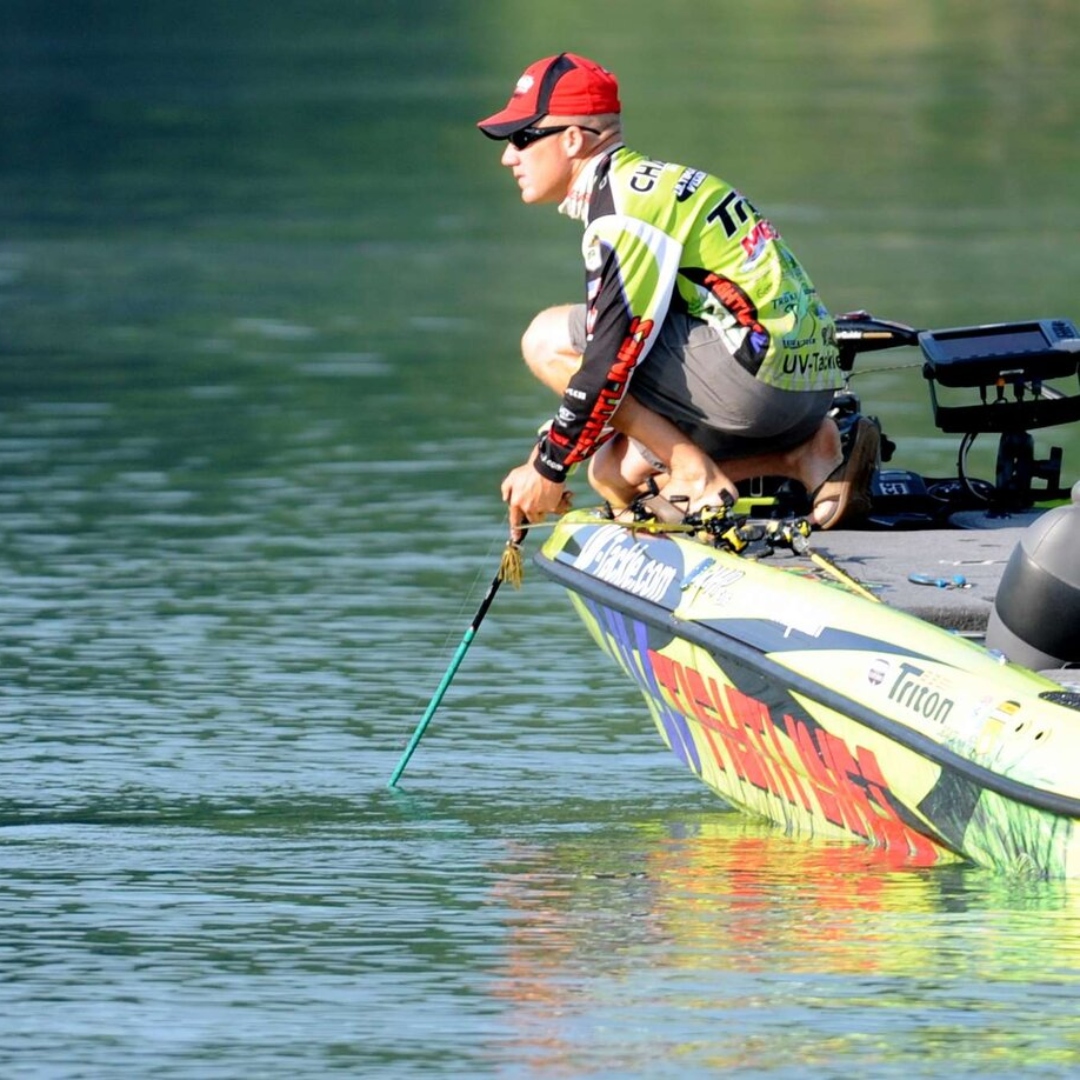 Fishing tournaments on Jefferson County Lakes
The Lakeside of the Smokies is an angler's dream. Jefferson County is home to two lakes—Cherokee Lake to the north and Douglas Lake to the south—and boasts some of the best fishing in the country. From locally hosted competitions to national tournaments, our neck of the woods is a go-to destination for fishing enthusiasts.
BASSMASTER OPEN (APRIL 15-17)
Bassmaster is one of the premier fishing tournament series in the United States, and Douglas Lake has played host to one of the tour's stops year after year. In 2021, the country's best anglers will head to Dandridge to test their skills against the early spring bass.  
BFL ALL AMERICAN, DOUGLAS LAKE (JUNE 3-5)
Douglas Lake will also be the host of the 38th Annual Bass Fishing League All-American in 2021.  This national tournament showcases some of the nation's best weekend anglers and will award the winner a $120,000 cash award!  The Phoenix BFL All-American is one of the most prestigious and longest-running championships in bass fishing. The 56 boaters and 56 co-anglers competing in the All-American are the best of more than 25,000 participants nationwide. 
BIG BASS TOUR (OCTOBER 8-10)
Cabela's Big Bass Tour visits some of the best fishing lakes across the Southeast, which means a stop at Douglas Lake is a must. This unique tournament-style competition brings some of the best amateur anglers to see if they can take home some major cash prizes.
OTHER JEFFERSON COUNTY FISHING TOURNAMENTS
Cherokee and Douglas Lake also play host to a variety of other fishing tournaments, even a few local tournaments. Here's the list, but check back with us often for additional tournaments and updates:
White Pine Marine Trail, Douglas Lake (May 22)

White Pine Marine, Douglas Lake (October 16)

Morristown Marine Classic, Cherokee Lake (October 23-24)

White Pine Marine Classic, Douglas Lake (November 5-6)
East Tennessee Festivals
JUNE JUBILEE, HISTORIC DANDRIDGE (JUNE 19)
This street festival in historic downtown Dandridge kicks off the summer with live music, multiple food vendors, and crafters demonstrating their work.
DANDRIDGE SCOTS-IRISH FESTIVAL (SEPTEMBER 25)
Come celebrate East Tennessee's Scots-Irish culture in historic downtown Dandridge with traditional live music, food, and other events honoring the history of our area.
LAKESIDE OF THE SMOKIES BALLOON FEST, DANDRIDGE (OCTOBER 23-24)
One of the biggest events on the calendar is the Lakeside of the Smokies Balloon Fest. This October festival showcases vibrantly colored hot air balloons as they soar over the stunning fall colors of South Appalachia.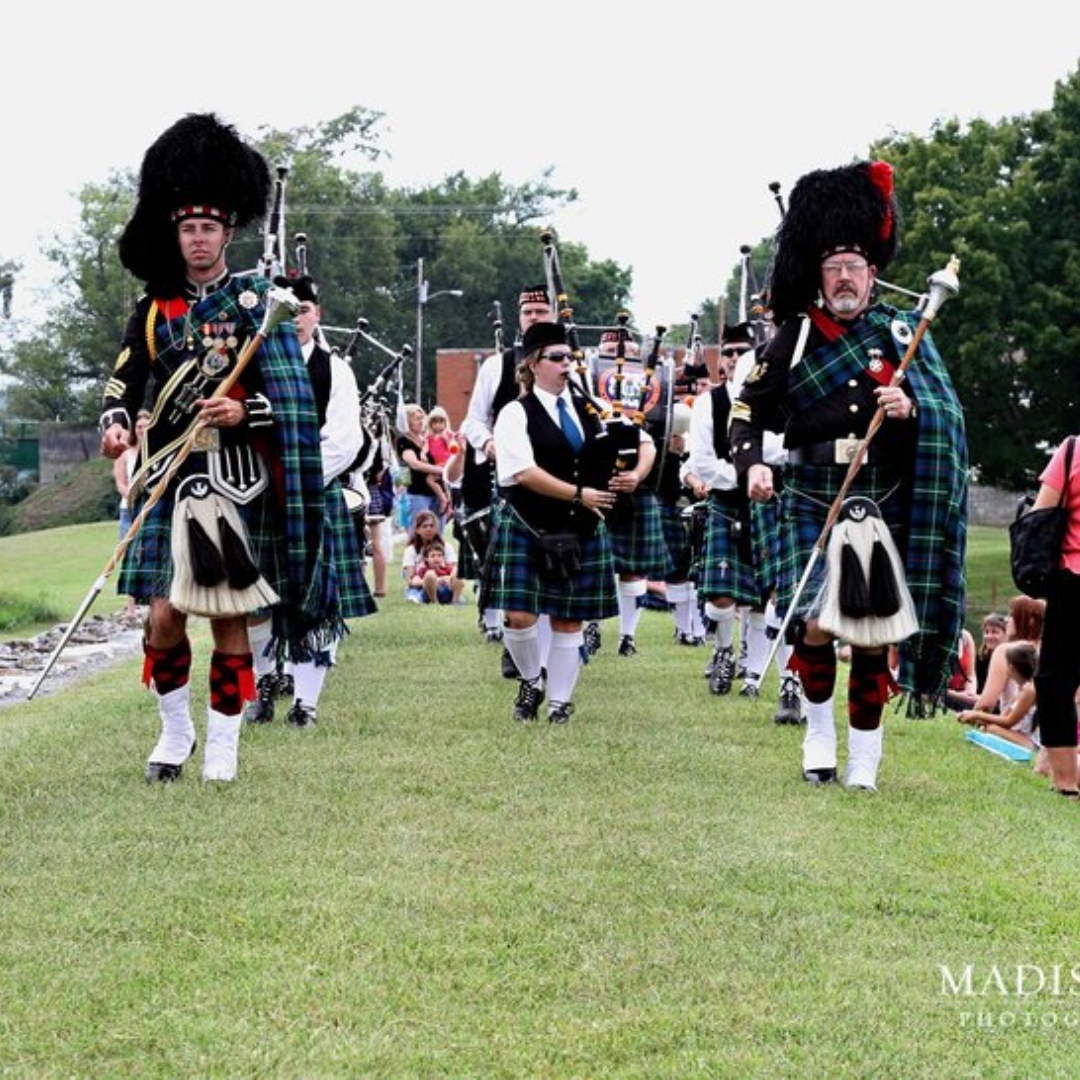 The Lakeside of the Smokies Balloon Fest also features live entertainment, a wine garden, a food truck court, kids fair, and a large array of craft and artisan vendors.
OTHER FESTIVALS INCLUDE:
Mossy Creek Arts Festival, Jefferson City (April)

Jefferson County Fair (August)

Pine Fest, White Pine (September)

Mossy Creek Station Festival, Jefferson City (October)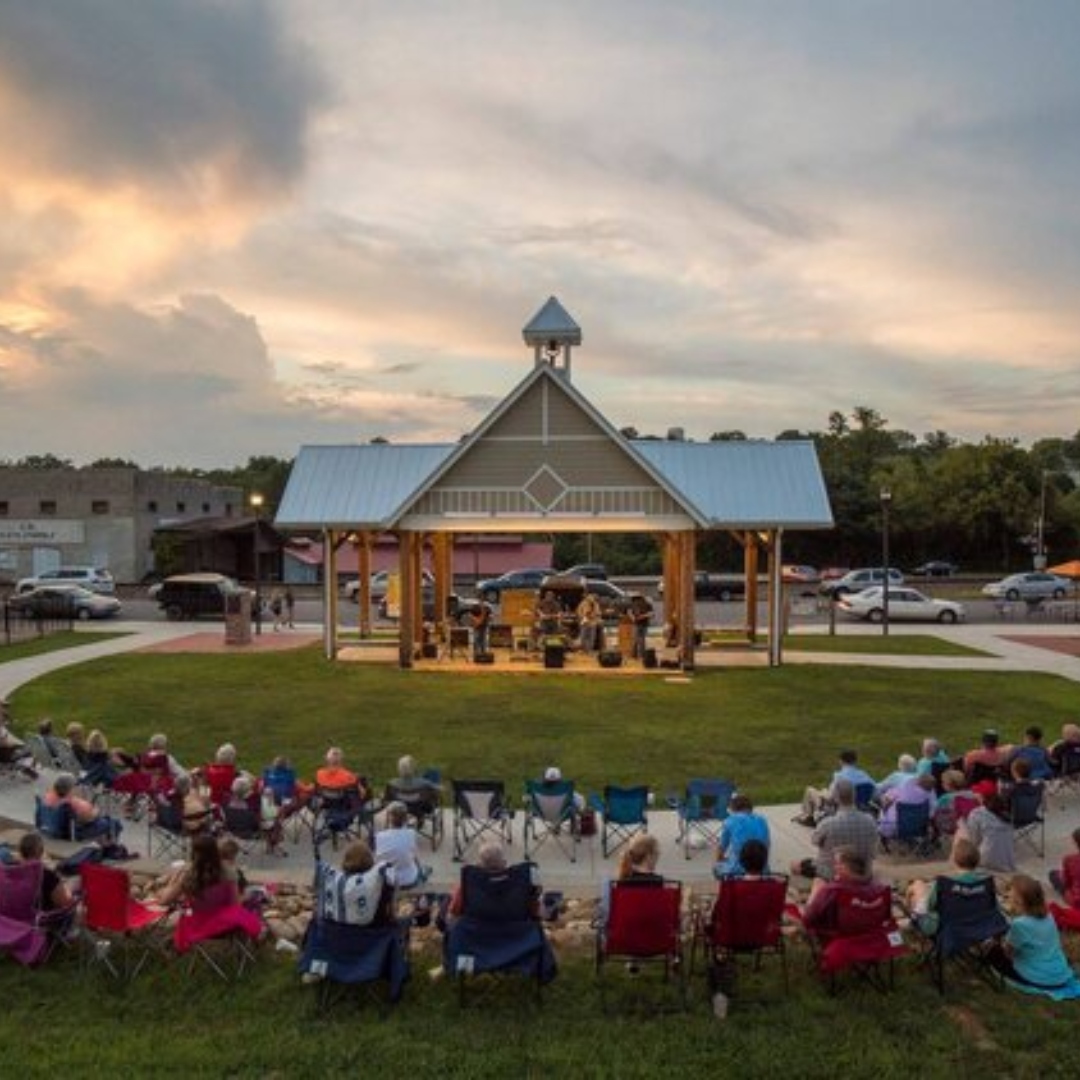 Cultural Events
ROCKING THE CREEK CONCERT SERIES (MAY-JULY)
Hosted by the Mossy Creek Foundation, this free concert series hosts some of the best music acts in the region at the historic Mossy Creek Station in downtown Jefferson City.
DANDRIDGE MUSIC ON THE TOWN (AUGUST-OCTOBER)
Historic Dandridge hosts some of the best music in the region at Music on the Town with weekly concerts from late August through mid-October. 
Some of the bands who have performed at Music on the Town include Balsam Range, The Tams, Soul Connection, and Breaking Grass.
GLENMORE CANDLELIGHT CHRISTMAS TOURS, JEFFERSON CITY (DECEMBER 6-7 AND 11-12)
This treasure of Victorian architecture is one of the true jewels of Jefferson County. During the holiday season, this historic home comes to life with beautiful decorations to get you excited about the season with our candlelight Christmas tours.
BUSH'S HOMEPLACE OPEN HOUSE, CHESTNUT HILL (DECEMBER)
Take a step back in time and see how one of the country's most iconic brands began at the Bush's Homeplace Open House. Tucked away near the Great Smoky Mountains National Park in Chestnut Hill is the AJ & Sallie Bush Homeplace where visitors can experience an old-fashioned Christmas with a holiday tour.
OTHER EVENTS INCLUDE: 
Glenmore Garden Market, Jefferson City (May 1)

Christmas in Dandridge (November through December)

Jefferson City Hometown Christmas (December)
Sports Tournaments and Races
RIDE THE PLAINS, NEW MARKET (APRIL 24)
This scenic road tour of the "plains" of Jefferson County is back for its 12th year.  All skill level cyclists are welcome, offering 15, 31, 50, 62, and 77 mile fully supported ride options.  The rest stop support is provided by the faculty of local, Rush Strong School, with proceeds going to that organization.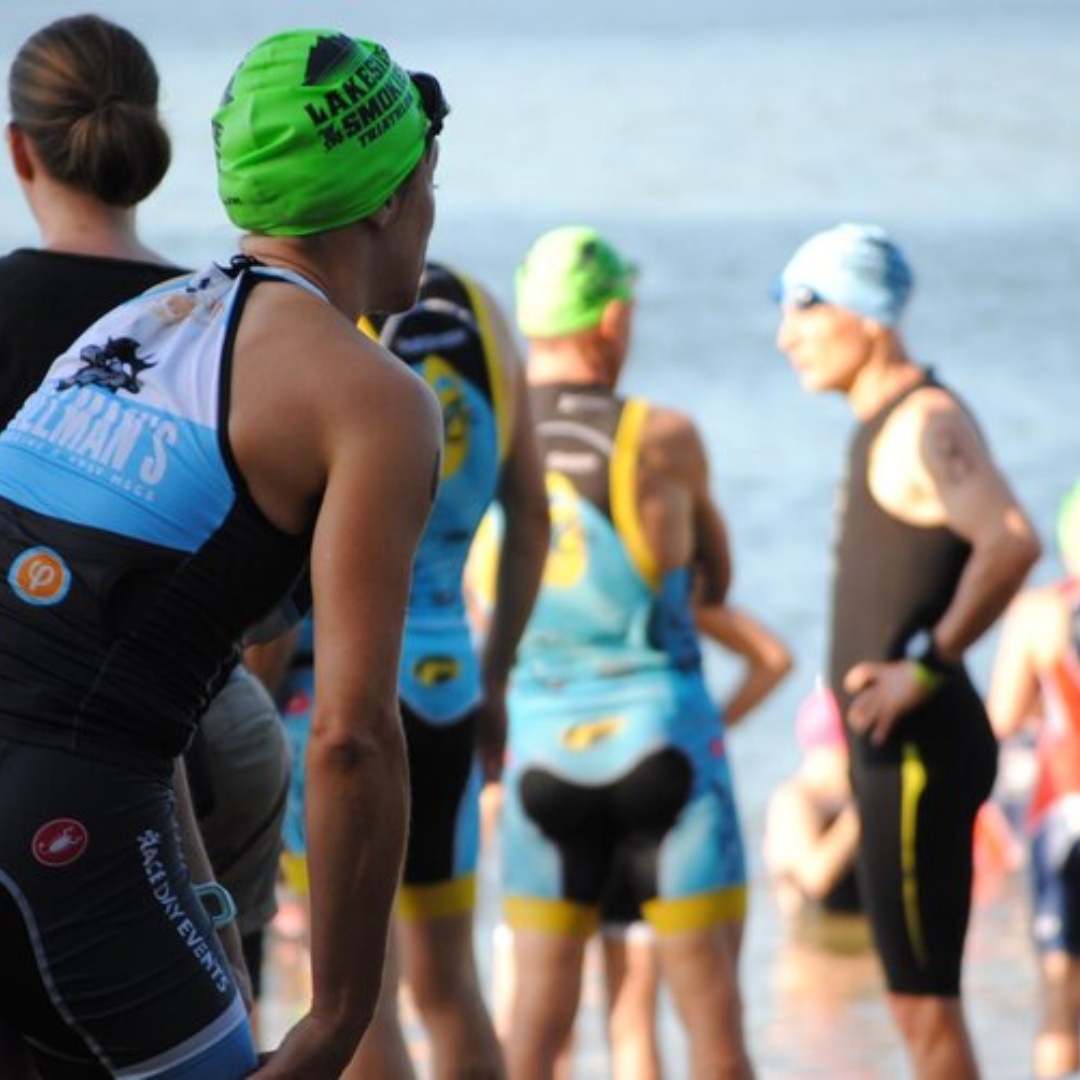 LAKESIDE OF THE SMOKIES TRIATHLON, DOUGLAS LAKE (MAY 15)
Dandridge will again host the annual Lakeside of the Smokies triathlon, offering some of the fittest the chance to compete in both the 750-meter swim, 16-mile bike, and 3-mile run sprint option as well as the Olympic distance option.
MORE ABOUT SPORTING EVENT TOURNAMENTS
Things to Do in East Tennessee This Year
Take time in 2021 to have some fun and experience something new with one of our many East Tennessee events when you visit the Lakeside of the Smokies this year. We've got something for everyone in your family to enjoy. New events are added regularly, so check back for the latest updates on what's happening in our area. 
While you're here, check out our Eat, Play, and Stay pages for information about restaurants, activities, and lodging in Jefferson County, TN. We're just minutes from Knoxville, Pigeon Forge, Sevierville, Gatlinburg, and the Great Smoky Mountains National Park, so you can skip the traffic when you head to the mountains. 
Visit Jefferson County in 2021 and experience the Lakeside of the Smokies!