The days are getting shorter, and the nights are getting cooler. You know what that means? Fall is almost here! There is nothing more beautiful than fall in East Tennessee, with autumn colors decorating the already breathtaking mountain scenery and crisp air at the perfect temperature for roasting marshmallows around a campfire. The views and weather are enough to make East Tennessee the perfect destination for your relaxing fall vacation, and to top it all off, Jefferson County offers many fun things to do in fall that will make your trip one you won't soon forget.
1.  EXPLORE FARMS, CORN MAZES, AND PUMPKIN PATCHES
Top of the list of course is a visit to the farm to  test your navigation skills and  find your way through a corn maze. And if you get lost, don't worry—that's part of the fun! Corn mazes make great fall backdrops for family photos during your fall vacation, too. Pumpkin patches are also a must-do fall activity with your family or significant other. Pick out the perfect pumpkin, then bring it back home with you to carve or paint.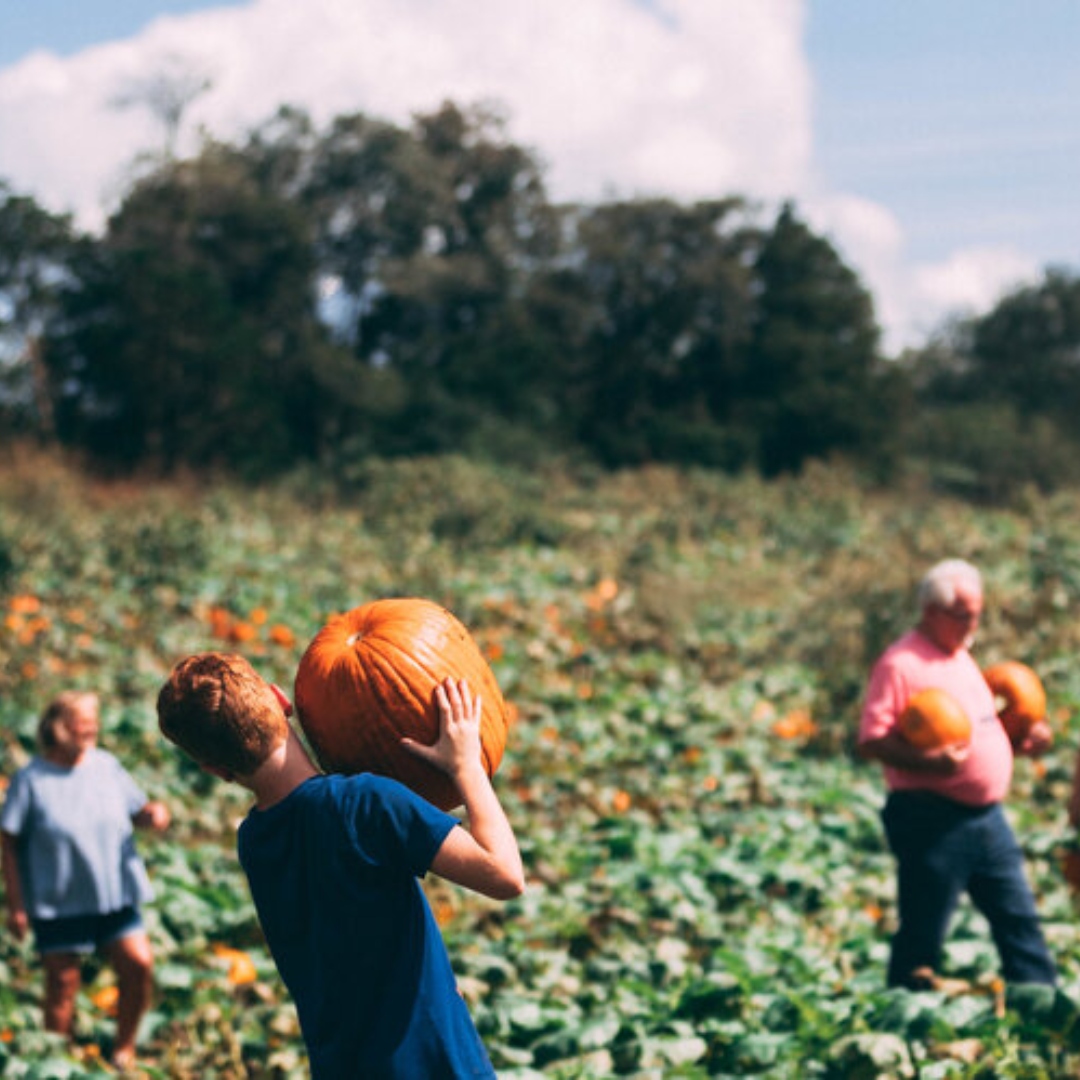 Visiting a pumpkin patch is one of the best things to do in fall because not only do you get the fun fall experience of picking out a pumpkin and taking photos, but you also get to continue the fun when you carve it back home then add it to your festive fall decorations.
Jefferson County, TN, has some great farms with corn mazes and pumpkin patches for visitors to explore. Echo Valley Corn Maze has three large mazes, a kid's maze, hayrides, pumpkin picking, corn shucking, a petting zoo, a playground, ziplining, and more. Ballinger Farm is known for their Crazy Maze and also has a petting zoo, pumpkin patch, bonfires, a jump pillow, and slides. Visit these farms, make your way through a corn maze, and pick out a pumpkin to make your fall vacation in East Tennessee unforgettable.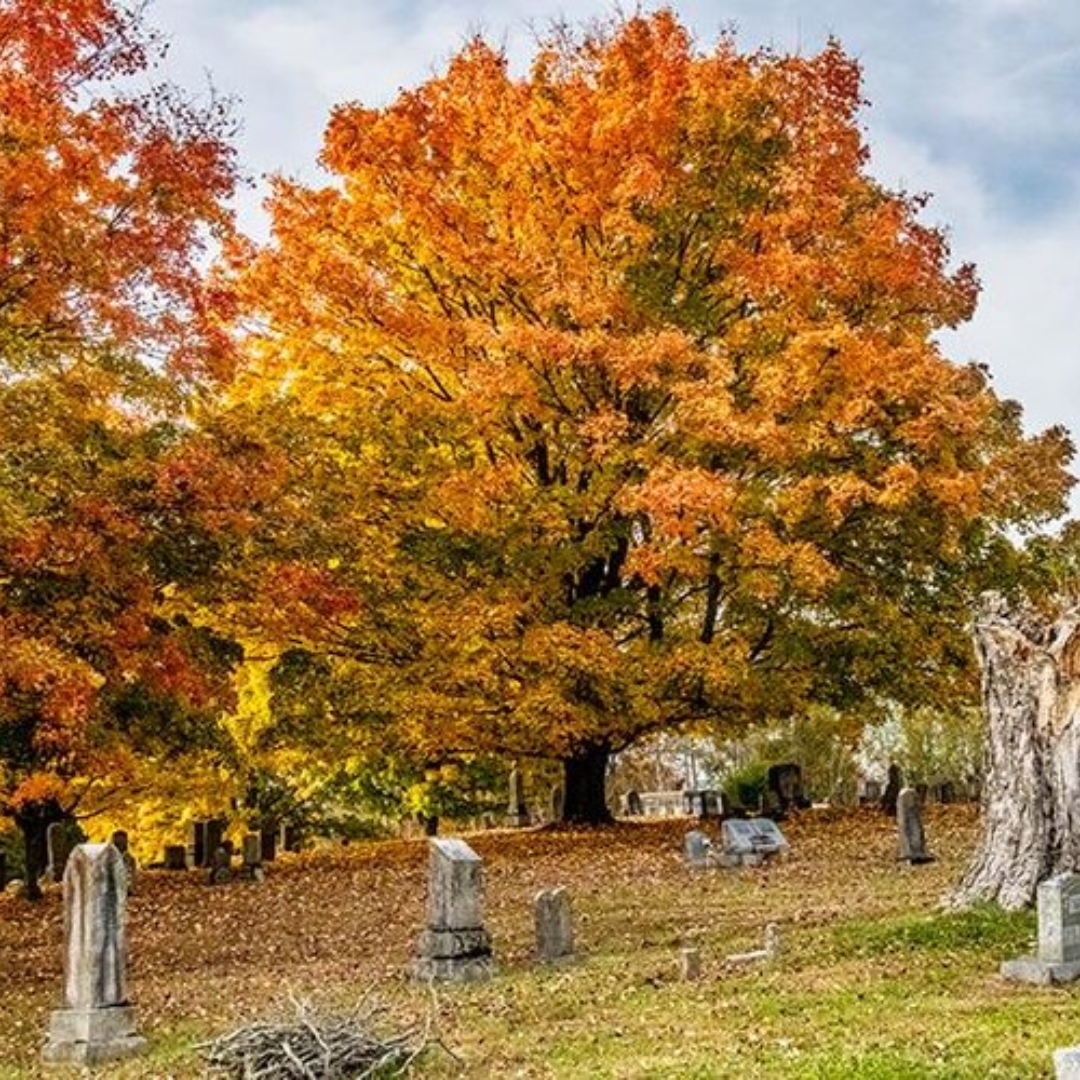 2. GO ON AN APPALACHIAN GHOST TOUR
Fall marks the start of spooky season, so get in the spooky spirit by going on an Appalachian Ghost Walk during your East Tennessee fall vacation! Dandridge, TN, in Jefferson County is the second oldest town in the state, so there are plenty of haunts to learn about and explore. The Appalachian Ghost Walk in Dandridge is a lantern-led tour that will take you to nearly a dozen historic sites in town where supernatural activity has been documented. Your guide will recount stories of ghostly sightings and details about the history of the town. 
Find out about the unexpected happenings that occur at the Shepard Inn and Glenmore Mansion, and visit a spirited and history-rich cemetery. You never know what you'll encounter on a ghost tour in this historic East Tennessee town, so be sure to bring your camera!
3. SPEND TIME OUT ON A BOAT
One of the best ways to enjoy the fall scenery during an East Tennessee vacation is from a boat. Most people think they need to drive into the mountains to look at changing leaves, but a boat gives you a vantage point unlike any other. Jefferson County, TN, is known as the Lakeside of the Smokies because it is nestled between two lakes in the foothills of the Great Smoky Mountains. When you go out on a boat on Douglas Lake or Cherokee Lake, you can see all the vibrant fall colors of the surrounding hills reflected in the lake's surface. You also get a great view of the Smoky Mountains in the distance where they stand adorned in the colors of autumn.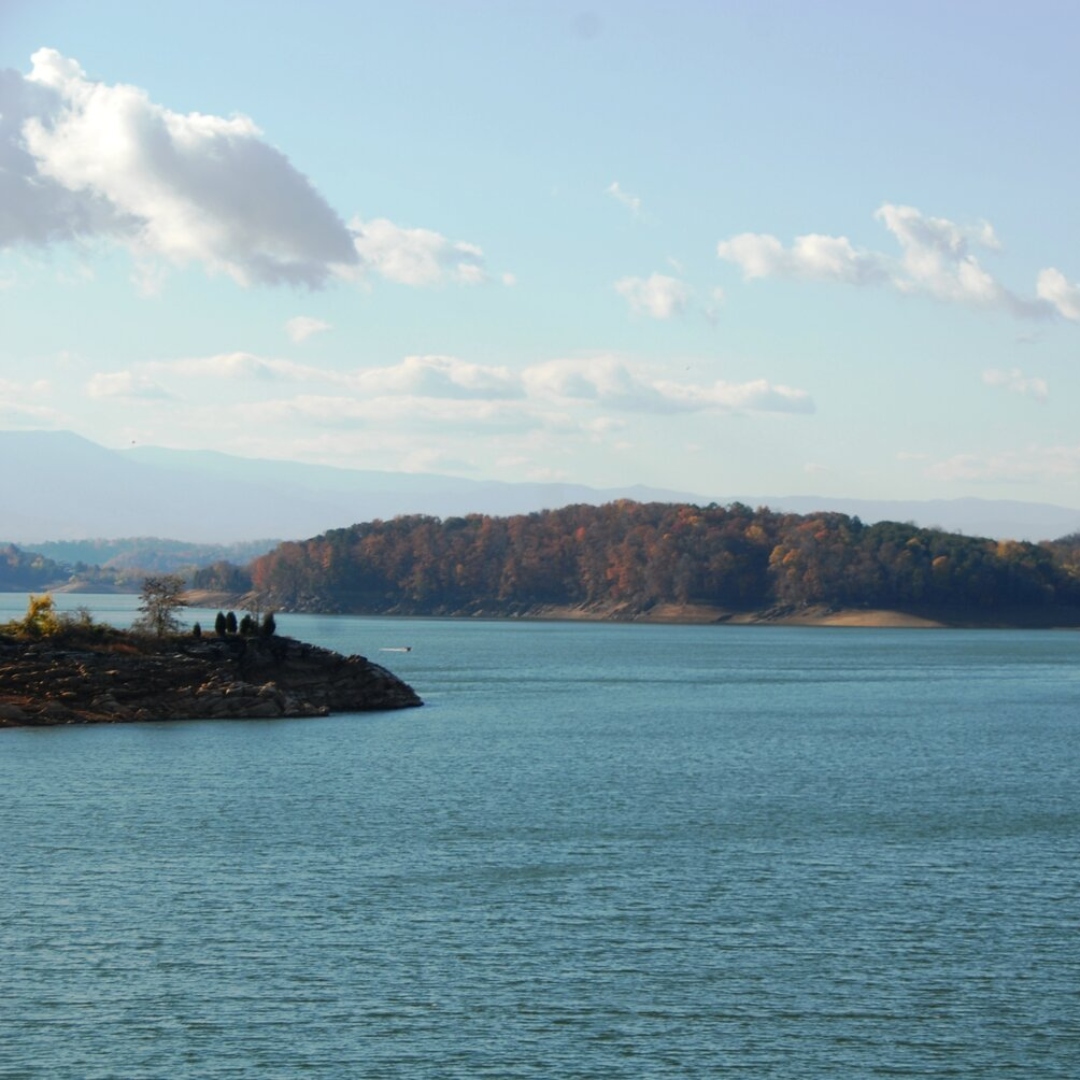 If you want this boat experience during your fall vacation, bring your boat with you to Jefferson County, or rent a boat from one of our many marinas. Black Oak Marina provides pontoon and tritoon boat rentals on Cherokee Lake. For boat rentals on Douglas Lake, check out Lighthouse Pointe Marina, H2O Sports, Indian Creek Dock, Douglas Lake Marina, or Swann's Marina. These marinas all offer a variety of boats for rent so that you can spend a day out on the water enjoying the breathtaking views and weather of an East Tennessee fall vacation.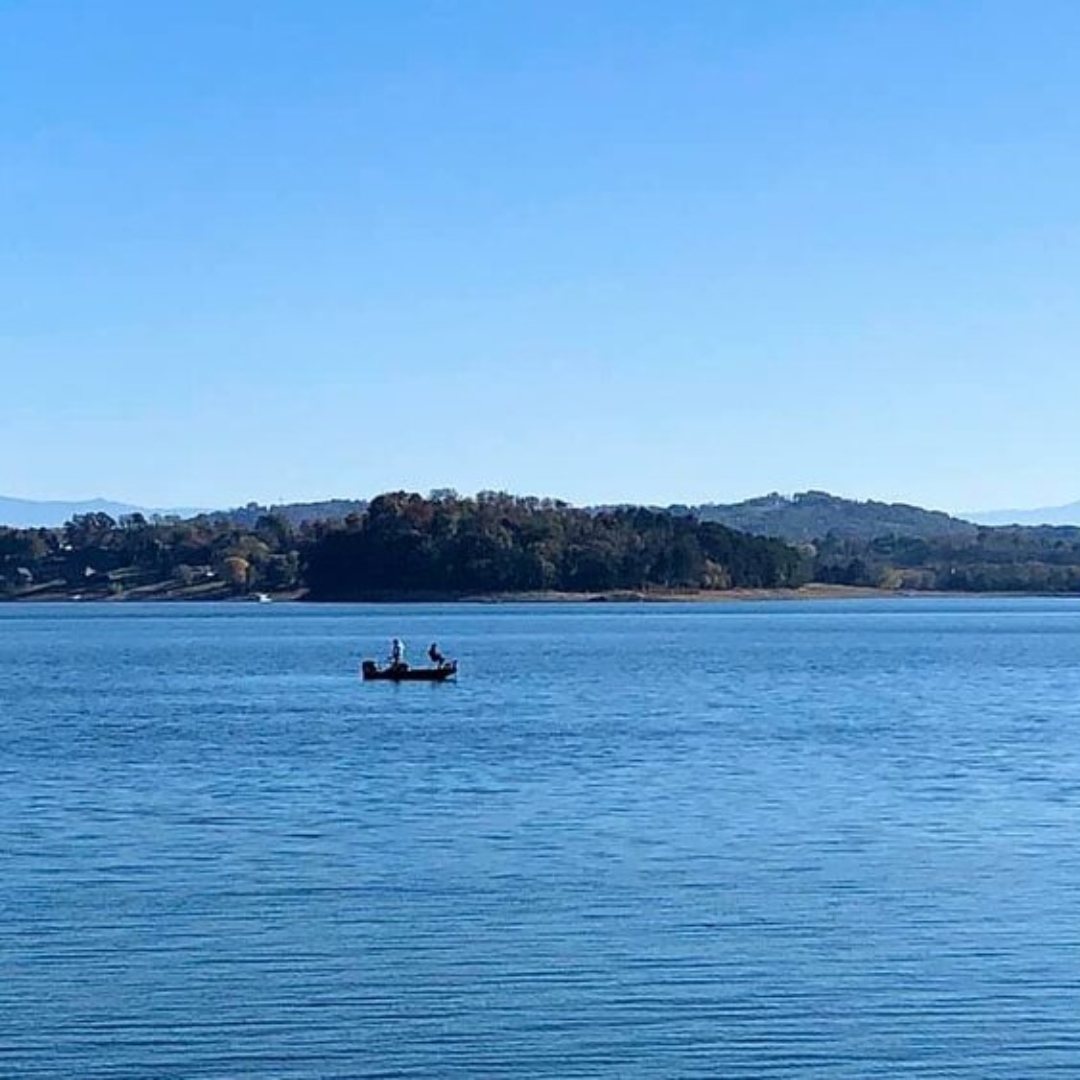 4. FALL FISHING
Fall is the perfect time for fishing in East Tennessee lakes. Both Douglas Lake and Cherokee Lake in Jefferson County, TN, are great for fishing and are host to many fishing tournaments throughout the year. In fall, the bass in these lakes are especially active, making fishing one of the best things to do during your East Tennessee Fall vacation. Whether you want to join in on a tournament or just leisurely fish on your own or with your family, the Lakeside of the Smokies is the best place for fishing this fall. 
Rent a boat to fish from, go on a guided fishing trip, join a tournament, or fish from the shore. There's no wrong way to fish in the Lakeside of the Smokies!
5. ENJOY ALL THE FALL FAVORITES AT LOCAL EATERIES
What's the first thing that comes to mind when you think of fall food? Pumpkin spice, of course! There are plenty of pumpkin spice and other fall favorites to be found at the local eateries in Jefferson County, TN. 60 Beans has pumpkin spice crepes and fall coffee flavors to fill you with all the feelings of autumn. The Creek Café and Dandridge Brewing Company both offer delicious coffee, sandwiches, and seasonal specials to keep you warm on a crisp autumn evening. Sweeten up your fall afternoons with some ice cream or gelato from Sheree's Sweets & Treats and Gelato Brothers. They're always serving up new flavors to fit the season.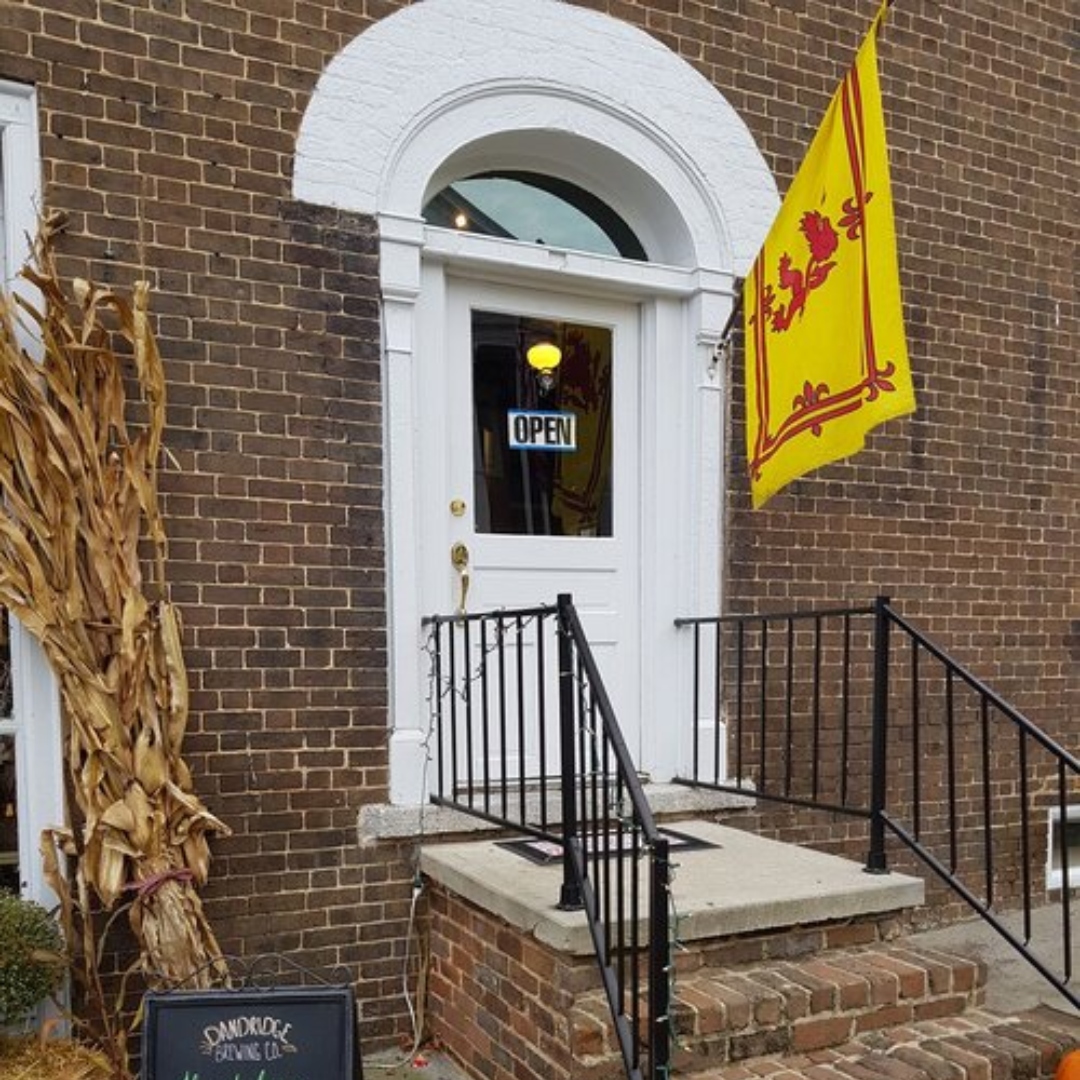 For fall-inspired baked goods, visit Sweet Cake Bakery and Perkins Restaurant & Bakery to enjoy an apple pie, pumpkin pie, or other seasonal treats. There are so many places to get great food in Jefferson County, so be sure to explore all the local restaurants and sweet shops to find your new favorites during your fall vacation.
Discover All the Fun Things to Do in East Tennessee During the Fall
These are just a few of the fun things to do in fall while visiting East Tennessee. There are so many places to explore and things to do in and around Jefferson County, TN, that you'll wish you could stay for the whole season. To find out more about activities to do and places to eat, stay, and shop in the Lakeside of the Smokies this fall, request a vacation guide today and start planning your trip. We look forward to seeing you during your East Tennessee fall vacation!