Summer is almost here and with that comes road trips, vacations and weekend getaways! Are you thinking about a new kind of place to stay this summer? Maybe this year you've decided you want to take a different kind of trip—one away from all the crowded beaches and busy cities. We've got the perfect destination for you! Grab your friends and family and head on out to the Lakeside of the Smokies where we have a whole new type of vacation experience waiting for you. From historic landmarks  to private farms in the country, we're confident that one of these five Airbnbs and VRBOs will be the perfect place for your stay in the foothills of the Great Smoky Mountains of East Tennessee.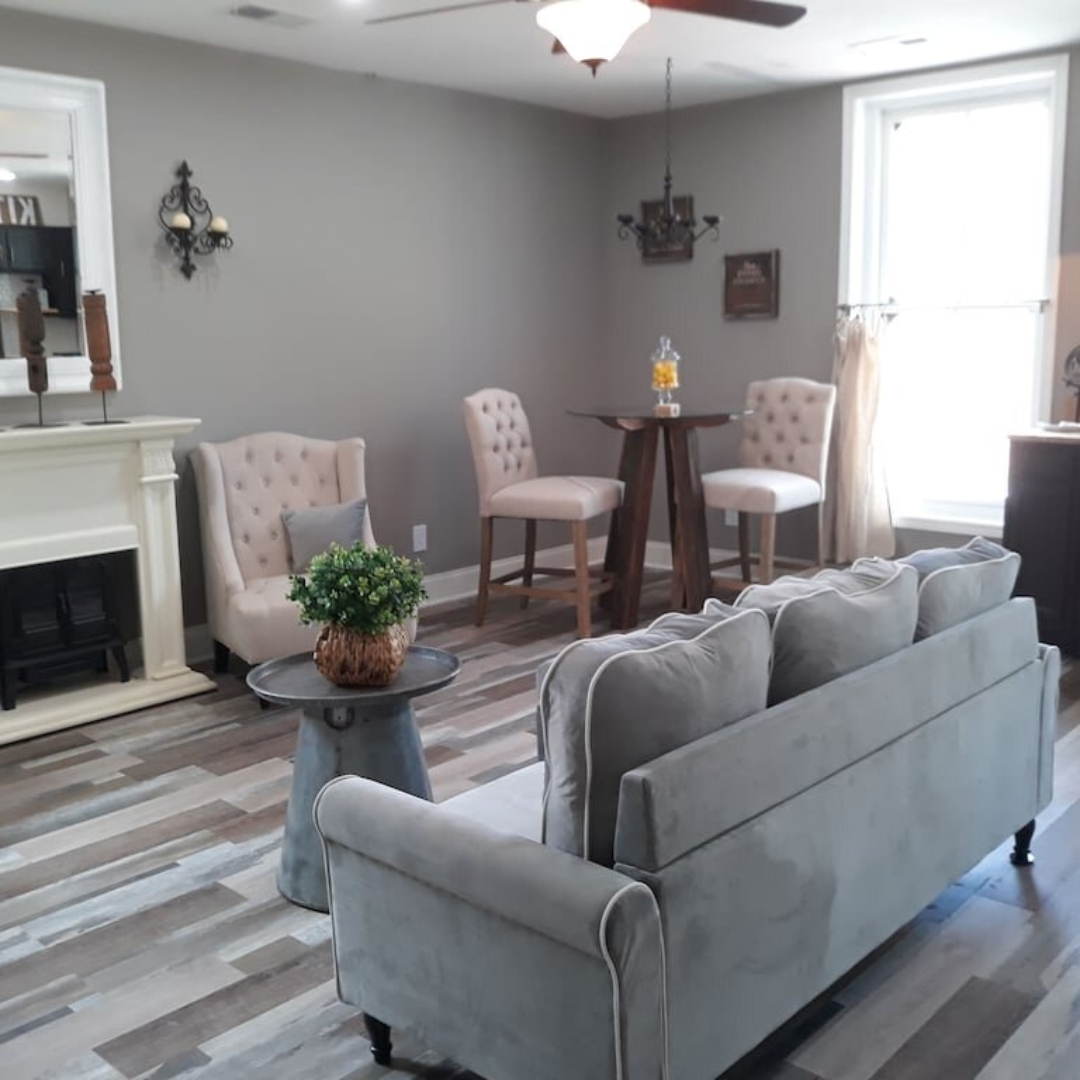 Located on historic Main Street in downtown Dandridge, Tennessee, this apartment with two beds and one bath is a renovated space on the second floor of the original bank building. We love this place because of how seamlessly it blends the old and the new. The outside remains much the same as when it was built in 1855, but the inside has been completely refurbished and is both fresh and modern. You can even go inside the original vault of the old bank which is located in Tracee's Lakeside Treasure's boutique below the apartment!
If you've got a full Smoky Mountain vacation itinerary on your plate, we have another reason you'll want to stay at The Old Bank: prime location. Area attractions such a Pigeon Forge and Dollywood  are just a short drive away and better yet, the shores of Douglas Lake sits directly behind Main Street, offering breathtaking sites and opportunities for all types of water recreation. 
With a perfect blend of tradition and modernity, busy and calm, it's clear that The Old Bank is the perfect place for your next small group getaway. 
The foothills of the Great Smoky Mountains and Jefferson County are rich in history and there is no better way to take a step back in time than by staying at the Old Mill.  A rustic cabin with modern amenities, as well as the still fully functioning grist mill built in 1798, sits on a beautiful wooded three acres in the heart of East Tennessee. Listen to the sounds of Dumplin Valley Creek rushing by at night and sit by the outdoor fire pit while watching the otters play.  With your house hosts, Ron and De, at your call, you'll be sure to get your fill of southern hospitality at this charming and quiet little cabin.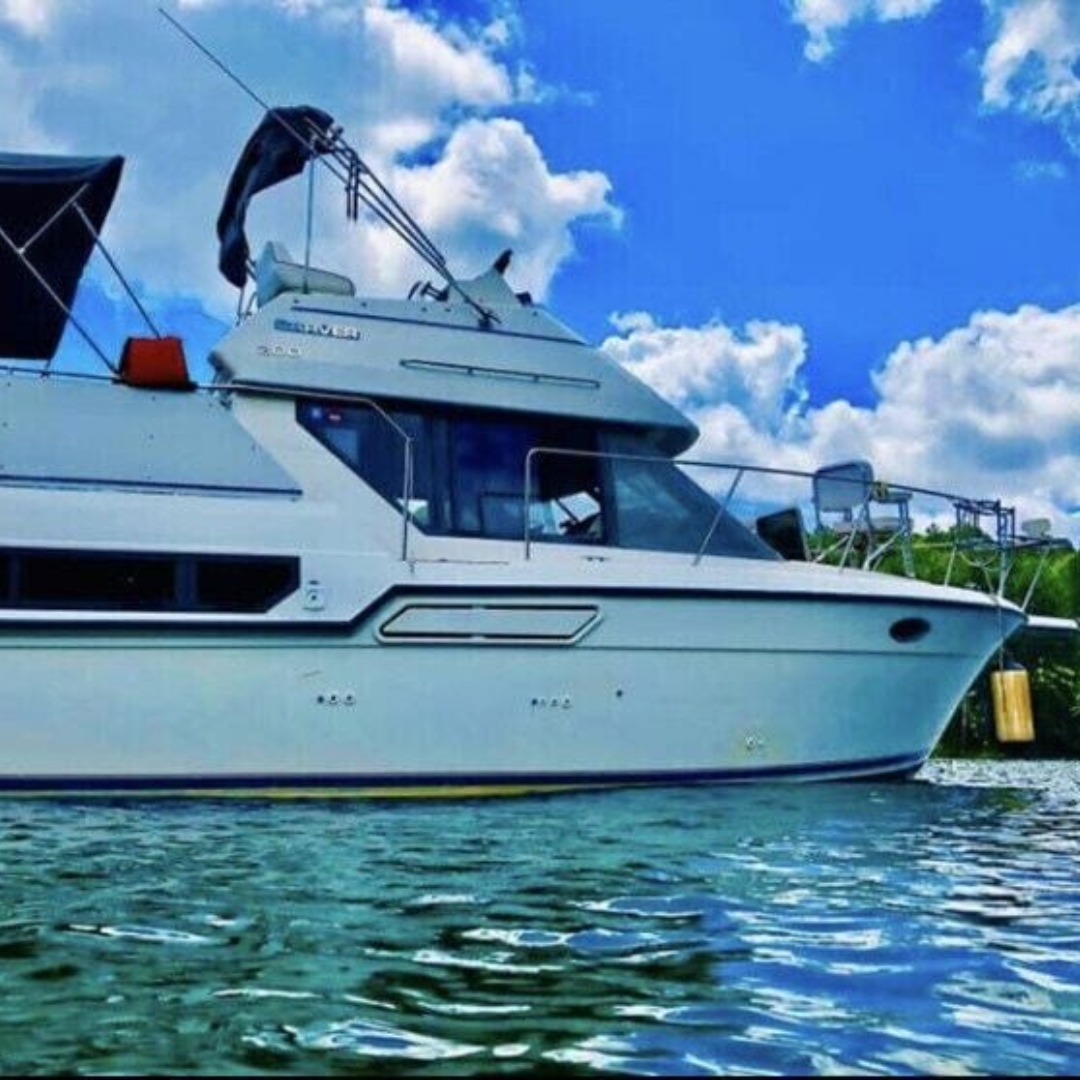 A houseboat has to be the perfect place for any lake lover and water enthusiast to stay for vacation! Complete with its own half kitchen and with enough room for four guests, you will feel right at home on the surface of the gorgeous blue waters of Douglas Lake. Although you cannot take the houseboat off the dock, there are many options close by to rent your own watercraft for the day, including  jet skis from the host.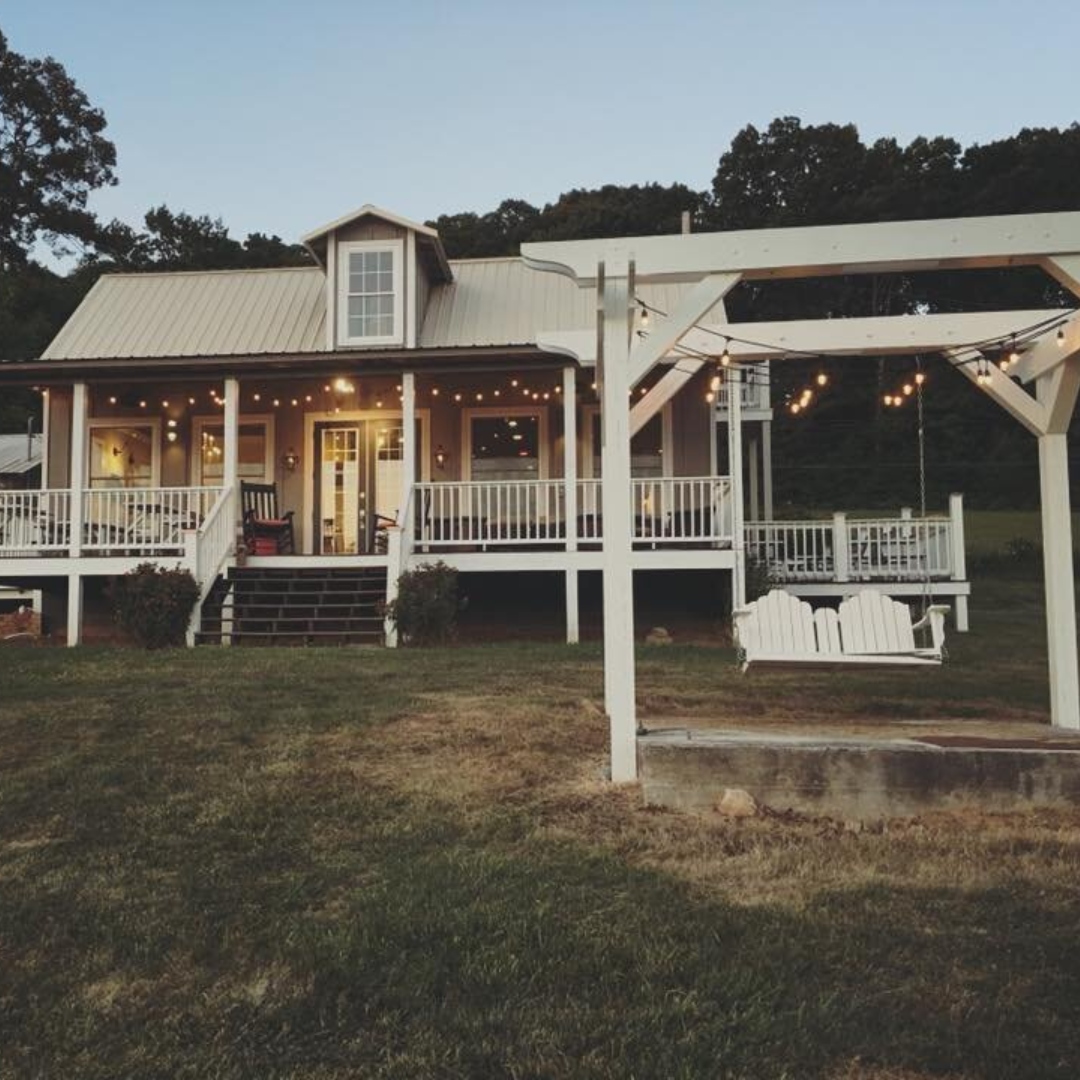 The perfect place for a big family getaway! You and your friends and family will feel just like a band of pioneers on this private, thirty-acre farm complete with chickens, cows, and catfish. With three beds, two baths, and a half bath, this old farm house, lovingly known as the Milk Barn has all the space for you and yours to lounge comfortably and get into some old-fashioned entertainment. Sit out on the swings that can be found all around the property and catch a cool breeze on a hot July afternoon. The two–acre pond located just a few steps away is perfect swimming, canoeing, and catfishing. With a spacious, fully functioning kitchen, large dining and living rooms, the Milk Barn is the perfect place for relaxing and enjoying the company of family and friends.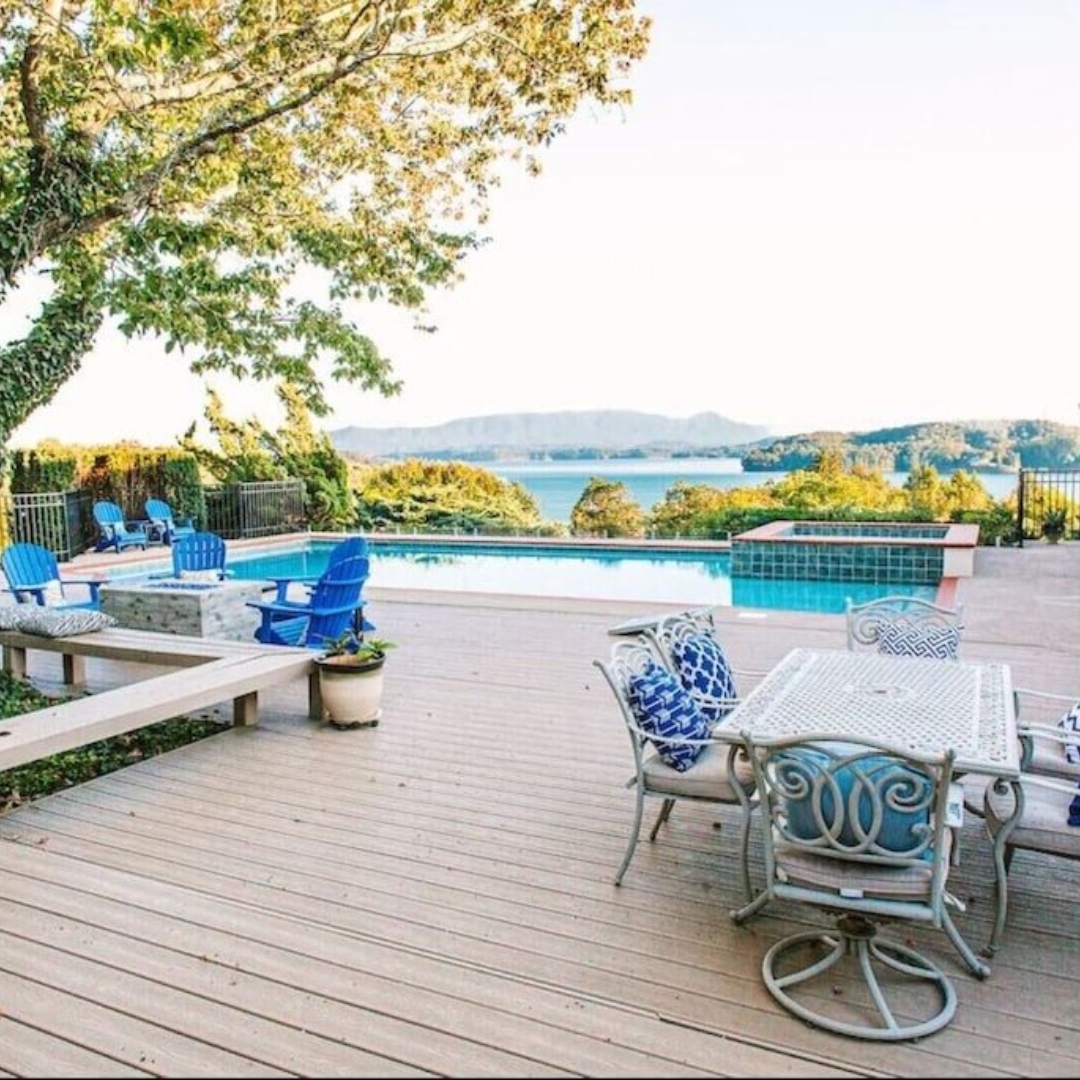 Who says staying home has to be boring? If you've got cabin fever while working from home in 2020, we highly recommend you book yourself and your family a stay at the Lakeside Luxury. Not only does this beautiful lake house sleep fourteen people, but it also has its very own private office. And when the daily zoom meetings are done, go take a dip in the heated lap pool that has panoramic views of the Great Smoky Mountains and Douglas Lake. Fun weekend activities like hiking, horseback riding, golfing, shopping, and white-water rafting are all just a short drive away, but there's still plenty at home to do, too. There's a fabulous backyard area with its own grill—perfect for those Saturday night cookouts. When you're done, grab a cold drink and go lounge in the hot tub or by the stone fire pit, or maybe pop some popcorn and put on a movie in the home theatre. With Interstates 40 and 81 just a few miles away, you can trust that you'll be back on the road and back in the office for your Monday morning presentation. That is, if you don't end up deciding you want to stay forever!
These are only a handful of the amazing Airbnb and VRBO options in Jefferson County!  We know you'll find the perfect place for your summer getaway and once you've gotten settled into where you're going to stay, be sure to check out our recommendations for places to eat, play, shop, and upcoming events happening while you are here.  We can't wait to have you here and be sure to share  your awesome vacation photos with the hashtag #LOTSgram  on Facebook and Instagram.