Firecrackers, hamburgers and hot dogs, and fun in the sun – all staples of a successful Fourth of July weekend celebrating our country! With most of us jumping back into our daily routines, it may have slipped your mind that in just a few days it's time to celebrate the red, white, and blue. Have you made plans yet? If not, luckily for you, we've put together an Independence Day weekend itinerary full of lake time, good food, and quality fun for people of all ages! 
Now, let's start planning your Fourth of July vacation.
Fourth of July Weekend Vacation Planning Guide
BRRRRING! That's it! It's Friday, and the clock has just hit quitting time. Jefferson County is a short drive from Knoxville, Gatlinburg, Sevierville, and the Tri-Cities in Tennessee, which means you can head out of the office, pack up your stuff, and be in the area by dinner time! 
When you get into town, stop into Off the Hook Bar & Grill for a bite to eat. They offer a beach-like atmosphere providing delicious food and cold drinks.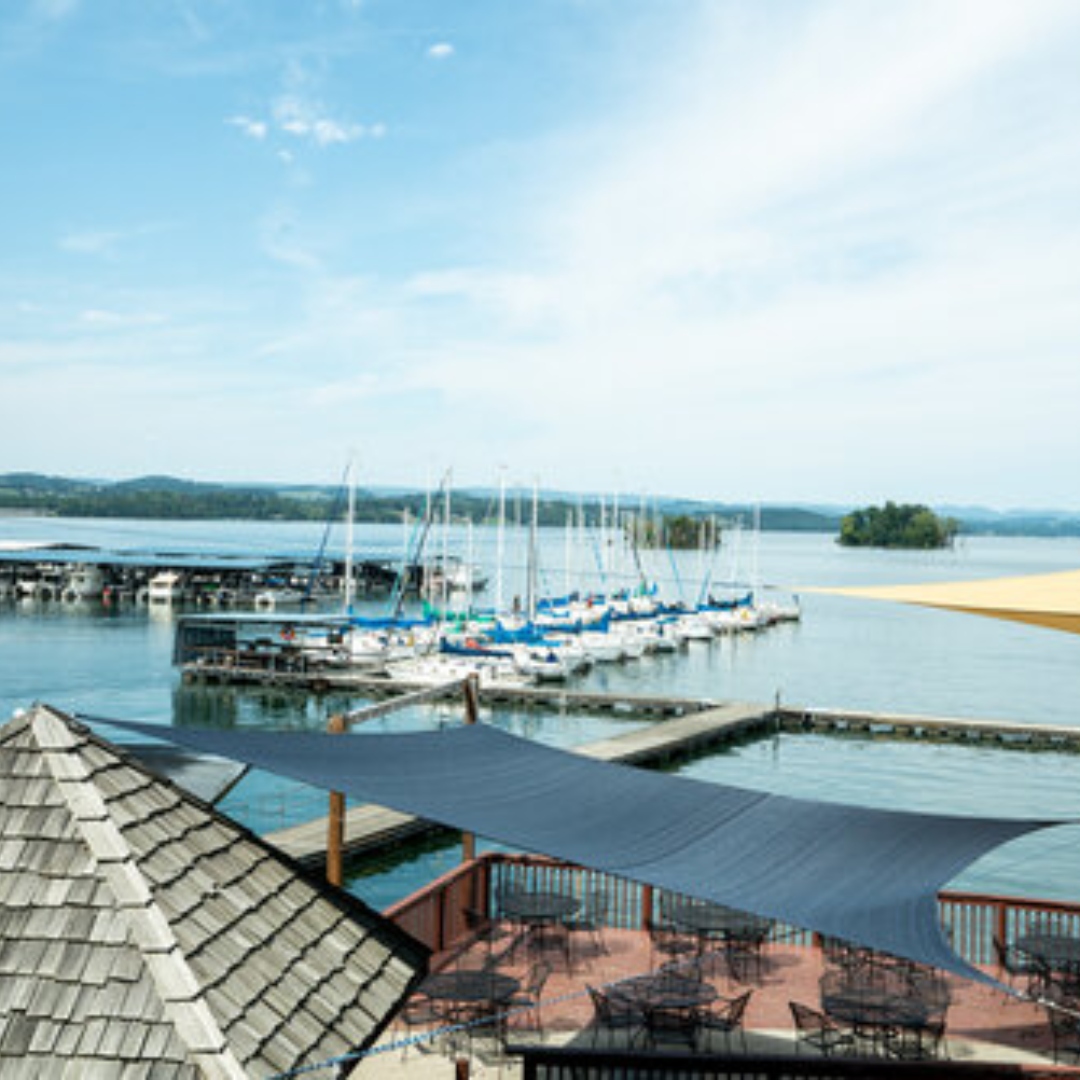 Off the Hook has a variety of seafood items on their menu, as well as burgers, tacos, and refreshing salads. They also have a great local musician that play throughout the week, too! Talk about a great start to a long weekend of fun.
After eating, it's time to rest up for everything tomorrow holds. Whether you have chosen to stay in a lakeside cabin, one of our comfortable hotels, or a quaint AirBNB or VRBO, you're sure to find all the comforts of home and a wonderful place to rest your head for the evening.
Jefferson County is also home to some of the best campgrounds and RV parks near the Great Smoky Mountains.
DAY 2: GET TO KNOW THE TOWN – LIVE LIKE A LOCAL
Start off your day right with coffee and a pastry from 60 Beans Coffee in Jefferson City or Alleyway Cafe in Dandridge. Each boasts great coffee drink options with delicious pastries to match! 60 Beans is famous for their breakfast made to order crepes. 
Then get ready to explore! East Tennessee and Jefferson County, in particular, are home to historic towns that are quintessential Appalachia, from the history to the southern, small town charm each exudes.
Many of the towns in our county have been around for hundreds of years dating back to even before the Revolutionary War. Dandridge, Tennessee, the second oldest town in the state and the seat of Jefferson County, is steeped in history and is the site where a Civil War battle took place: The Battle of Dandridge. It's also home to our County Courthouse, which is one of the oldest courthouses in Tennessee and houses our county historical museum where you can see the marriage license of Davy and Polly Crockett, who are from our area.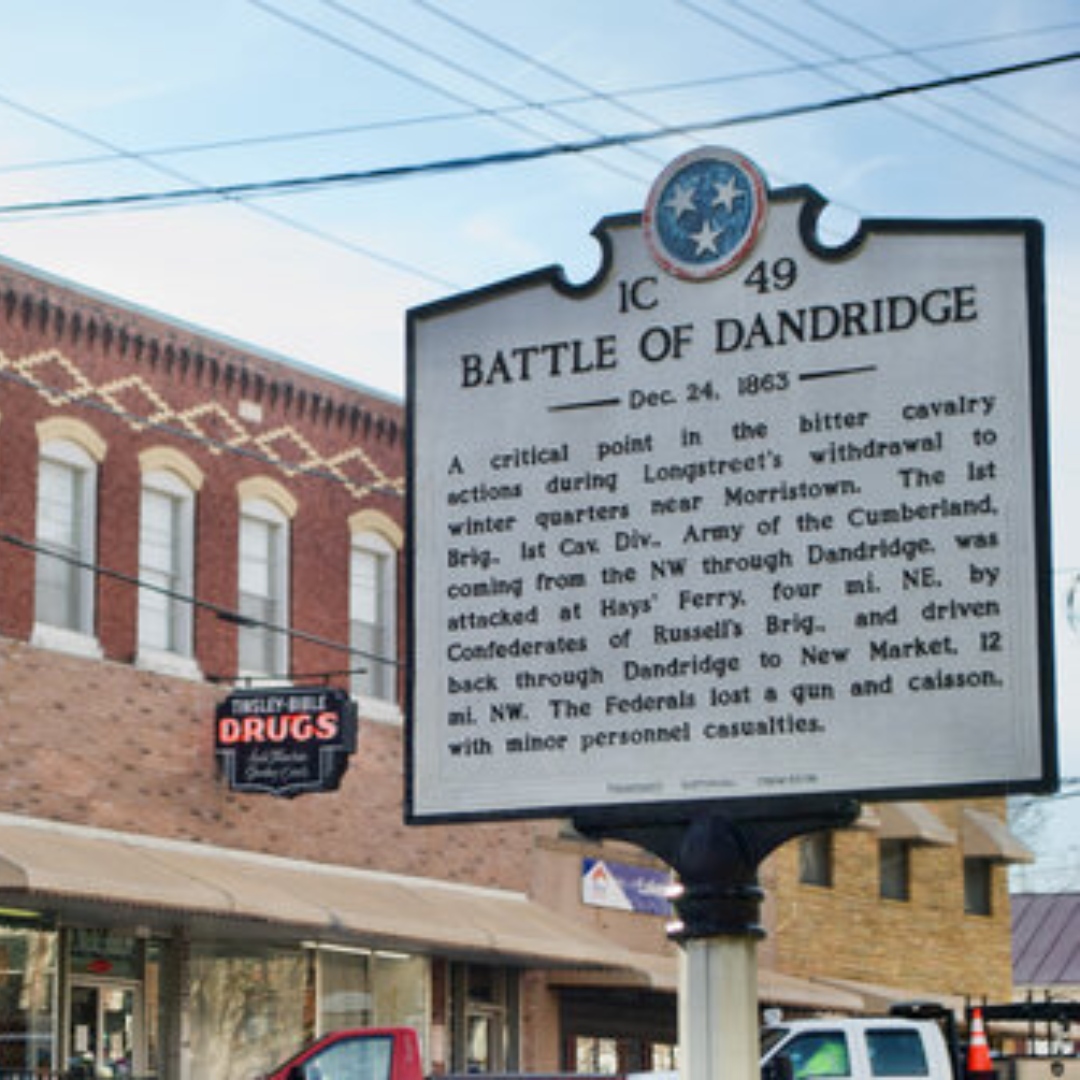 Jefferson City, Tennessee, has Mossy Creek Station right off its downtown. Mossy Creek Station is aptly named for Mossy Creek which was Jefferson City's original name. The station is at the site where the old L&N train would come through town to drop off and pick up goods.
Speaking of history, while you're in town take a tour of the Glenmore Mansion, a unique Victorian style home in East Tennessee. It's perfect for historical enthusiasts, architectural appreciators, and those who enjoy a good ghost story. The home was built in 1868 and is the only public house museum in Jefferson County.
Bringing it back to the 21st century, as you walk around our towns be sure to pop into the variety of shops available to you. From antique shops and art galleries to bookstores and general stores, you're bound to find a perfect souvenir to take home with you.
Jefferson County also is on four Tennessee-designated scenic byways, each with its own unique sites. While you're driving around, be on the lookout for quilt squares. Yes! Quilt squares! There are over 60 quilt blocks throughout our area, 6 of which are original, and taking time to visit them is a favorite pastime of many.
Looking for something for the whole family? Mossy Creek Mini Golf in Jefferson City is an ideal activity for everyone. It's an 18 hole par 43 miniature golf course that provides fun for all skill levels. They even offer double play specials for those wanting the opportunity to play the course a second time. If you're a regular-sized golf lover, Jefferson County also offers several golf courses for you.
All the walking around, shopping, putting, and driving may leave you with a bit of an appetite to fuel. Go back in time when you have lunch at Tinsley Bible Drug Store & Old Fashion Soda Fountain. You'll want to try their signature Bible Burger but save room for a hand-dipped ice cream, sundae, or milk shake.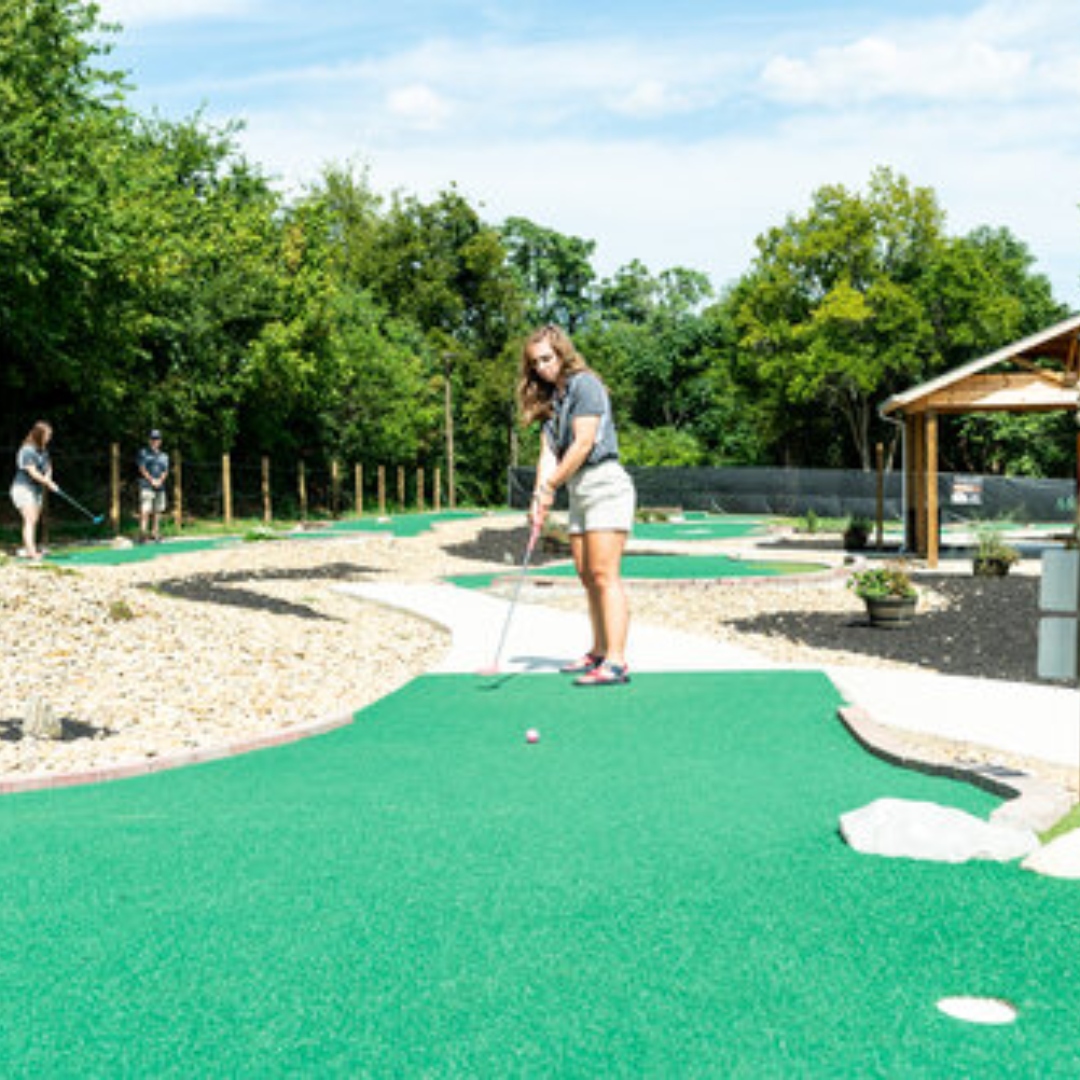 For dinner, try a local favorite: White Pine Pizza. With a variety of pizza toppings, calzones, and breadsticks, you will be in pizza heaven. Many of our area establishments are locally-owned and family run, so more than likely anywhere you choose you're supporting small business.
No matter how you spend your day, take time to take in the scenery around you. Our backdrop of the lakes and the Smoky Mountains cannot be beat. While our neighbors down the road are full of tourists and traffic, Jefferson County moves at a different pace, ensuring your vacation is relaxing and fulfilling.
DAY 3: LAKE TIME, BEST TIME – A DAY OF FUN ON THE LAKE WITH BOAT RENTALS AND WATERSPORTS
Every good Fourth of July celebration includes a lake day! Summertime in the Lakeside of the Smokies offers long days of sunshine and warm temperatures that are perfect conditions for spending a day on the water. Jefferson County is home to two lakes: Cherokee Lake to the north near Jefferson City and Douglas Lake to the south near Dandridge and White Pine.
If you already own a boat, bring it with you! Both Douglas and Cherokee Lakes offer lake access through public boat ramps.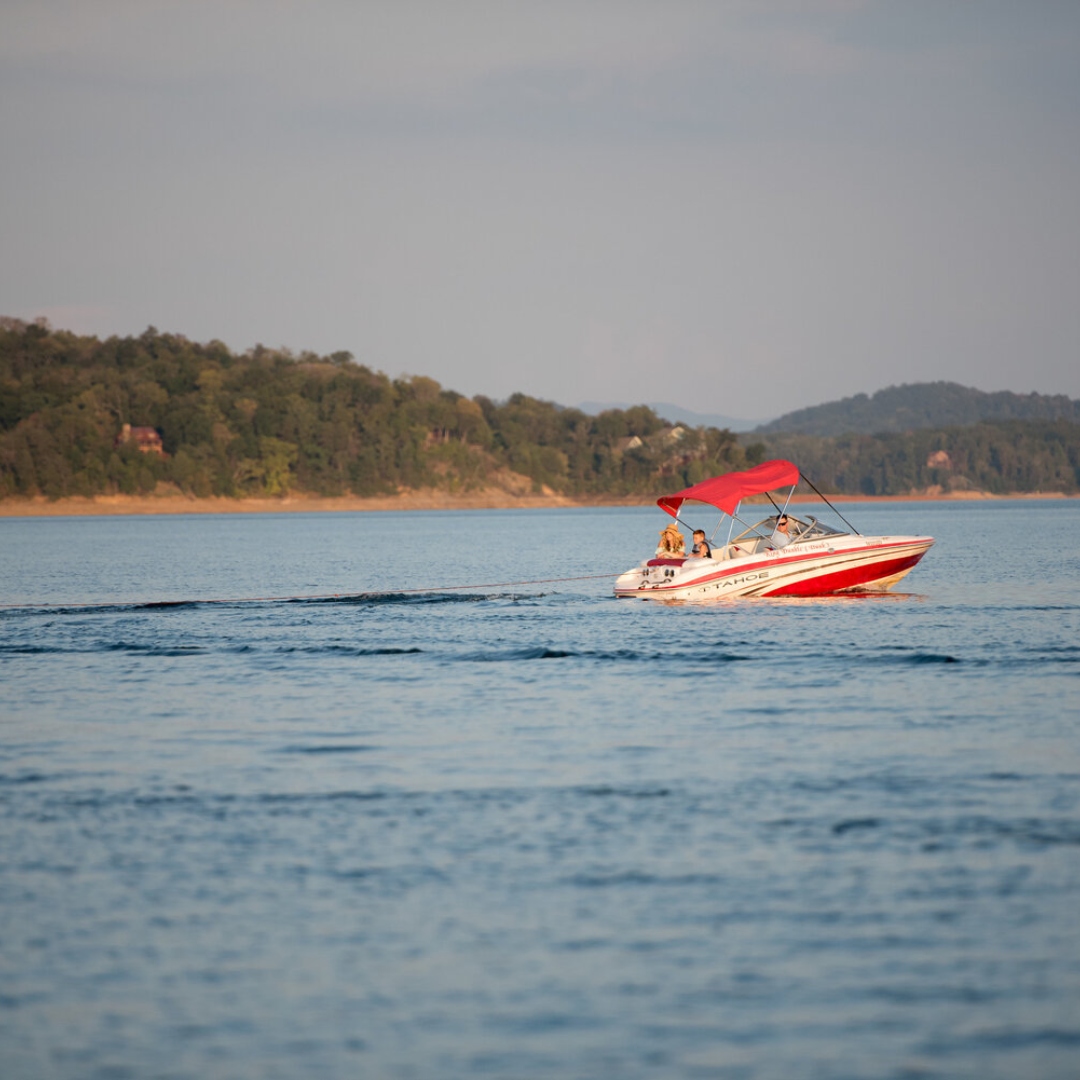 If you don't own a boat, no worries! Many of the marinas in the county offer boat, paddleboard, jet ski, and other water sport rentals making it easy for you to have your day on the lake!
Our lakes are home to over 900 miles of beautiful shoreline, which means you'll have plenty of room to explore and relax. Pack a cooler and have lunch out on the water, or head to one of our lakeside dining options for a casual, just-off-the-lake meal that's guaranteed to satisfy.
Be sure to bring your reel if you enjoy fishing, specifically for bass. Cherokee and Douglas Lakes both offer the finest fishing in East Tennessee! The lakes are well-known as prime fishing locations, playing hosts to several professional fishing tournaments each year. You can enjoy a guided fishing trip with professional and licensed guides, or you can take to the waters yourself.
It's recommended that those who don't do much on Tennessee waterways or those traveling in from out-of-state familiarize themselves with Tennessee's boating regulations and safety concerns.
Not a fan of the water? Jefferson County has a myriad of activities on land, too; or if  you didn't make it through everything on day 2, just pick up where you left off and keep on, keeping on.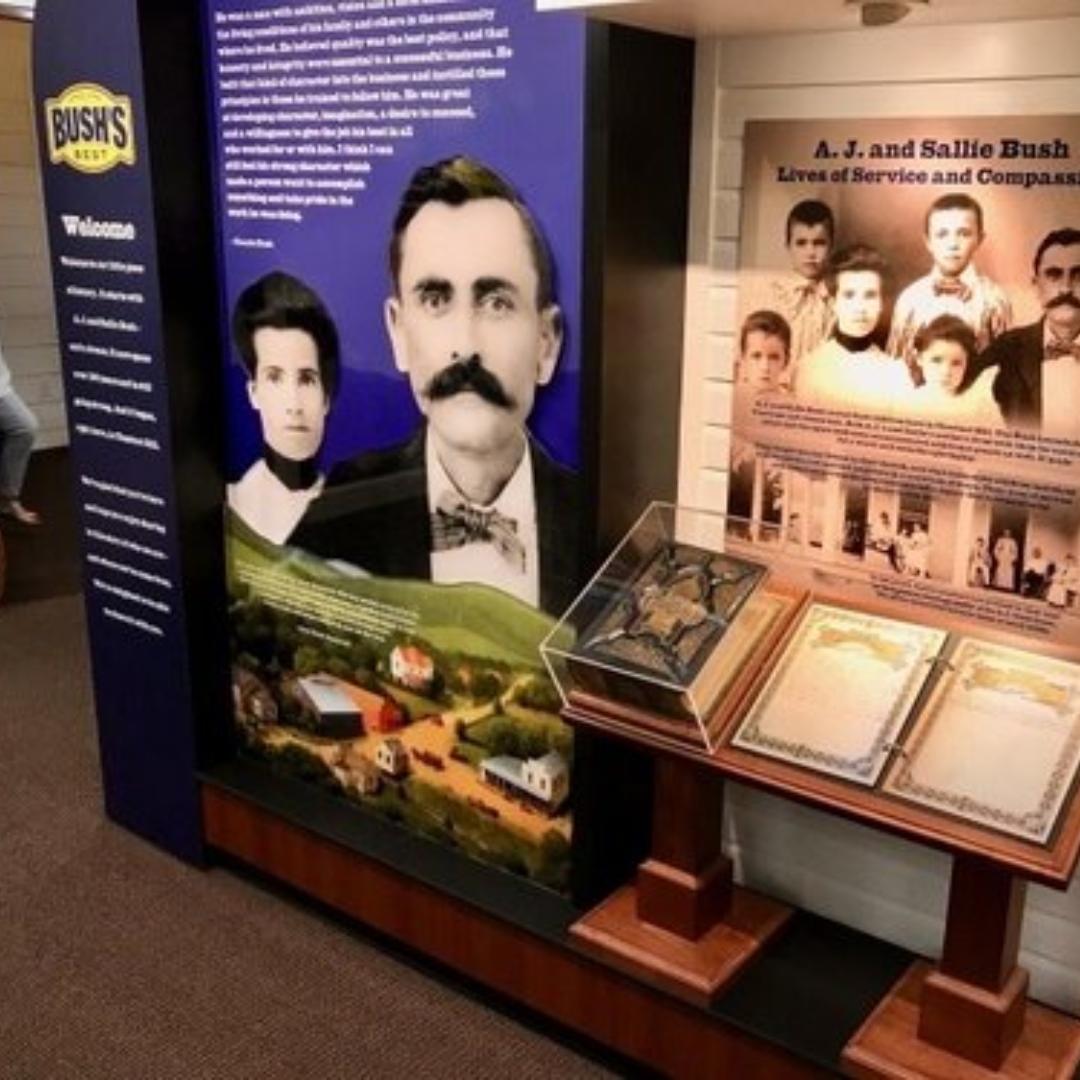 DAY 4: THE BONUS DAY!
With this year's Fourth of July falling on a Sunday, you may also have Monday off. One last thing we suggest before heading out of town is making the trip to Bush's Visitor Center to learn a little bit more about how a secret family recipe led to making Bush a household name. 
Stroll through the free Bush Bean history museum housed in the A.J. Bush & Company General Store, built in 1911. You can also see the exterior of the original A.J. and Sally Bush home. While you're visiting the museum, stay for a meal you won't soon forget at Bush's Café. We're willing to bet you can guess at least one thing on the menu.
SMOKY MOUNTAIN FOURTH OF JULY VACATION
There you have it – an Independence Day weekend packed full of fun and activities! These are just a few of the things to do when you visit us in East Tennessee. Jefferson County offers a true Tennessee experience through our historic towns, beautiful lakes, and incomparable views of the Smokies. And with a variety of places to stay, play, eat, and shop, finding something to do during your next East Tennessee vacation will be a breeze. Start planning your trip today!