With the arrival of Spring in East Tennessee comes a search of fun outdoor things to do in Jefferson County. Why not tour a farm or shop around a farmers market? Jefferson County is home to numerous farms and farmers markets you can visit that are sure to provide your family with entertainment, not to mention, access to delicious, healthy, and locally grown produce and dairy products. Touring a farm in East Tennessee offers us all a chance to reconnect with nature while at the same time supporting local agriculture. The next time you need a weekend getaway, here are the terrific farms and farmers markets in Jefferson County, TN, that offer the ability to get out, learn something new, and meet some extraordinary people. 
JEFFERSON COUNTY FARMS YOU CAN VISIT
Ballinger Farm
If you're looking for wholesome family fun combined with terrific educational opportunities and reasonable prices, make a trip down to Ballinger Farm in Jefferson City, TN.  
With its crazy maze in the fall, playgrounds, and picnic essentials, Ballinger Farms offers fun for the entire family. Ballinger Farm's crazy maze is a top-rated attraction where you can work to navigate your way through acres and acres of corn. You can even use your smartphone to scan QR codes for navigation and fun trivia.
Ballinger Farm also offers interactive, educational opportunities for children to learn more about agriculture and East Tennessee heritage. If you are planning a special event, Ballinger Farm can host birthday parties, field trips, church fellowships, family reunions, or any other group get-together.
2 Chicks and a Farm
2 Chicks and a Farm is a woman-owned and operated small farm in New Market, TN, that offers fresh pesticide-free produce, herbs, flowers, and eggs for sale to the public. For families looking for farms you can tour in Jefferson County, 2 Chicks and a Farm makes a perfect weekend trip with guided farm tours, classes, and workshops. If you're running low on produce, 2 Chicks and a Farm even offers weekly specials and fresh produce delivery throughout Jefferson County every week through their Community Supported Agriculture (CSA) Garden Delivery program.
Lick Skillet Farm 
Lick Skillet Farm is a highly accessible TN Century Farm nestled quaintly into the landscape of New Market, TN. With over 800 acres of grass-fed cattle and lamb, pastured hogs, and free-range chickens, Lick Skillet Farm is an unbelievable farm to tour and to learn about sustainable agriculture, regenerative grazing practices, and other health and environmentally conscious farming practices.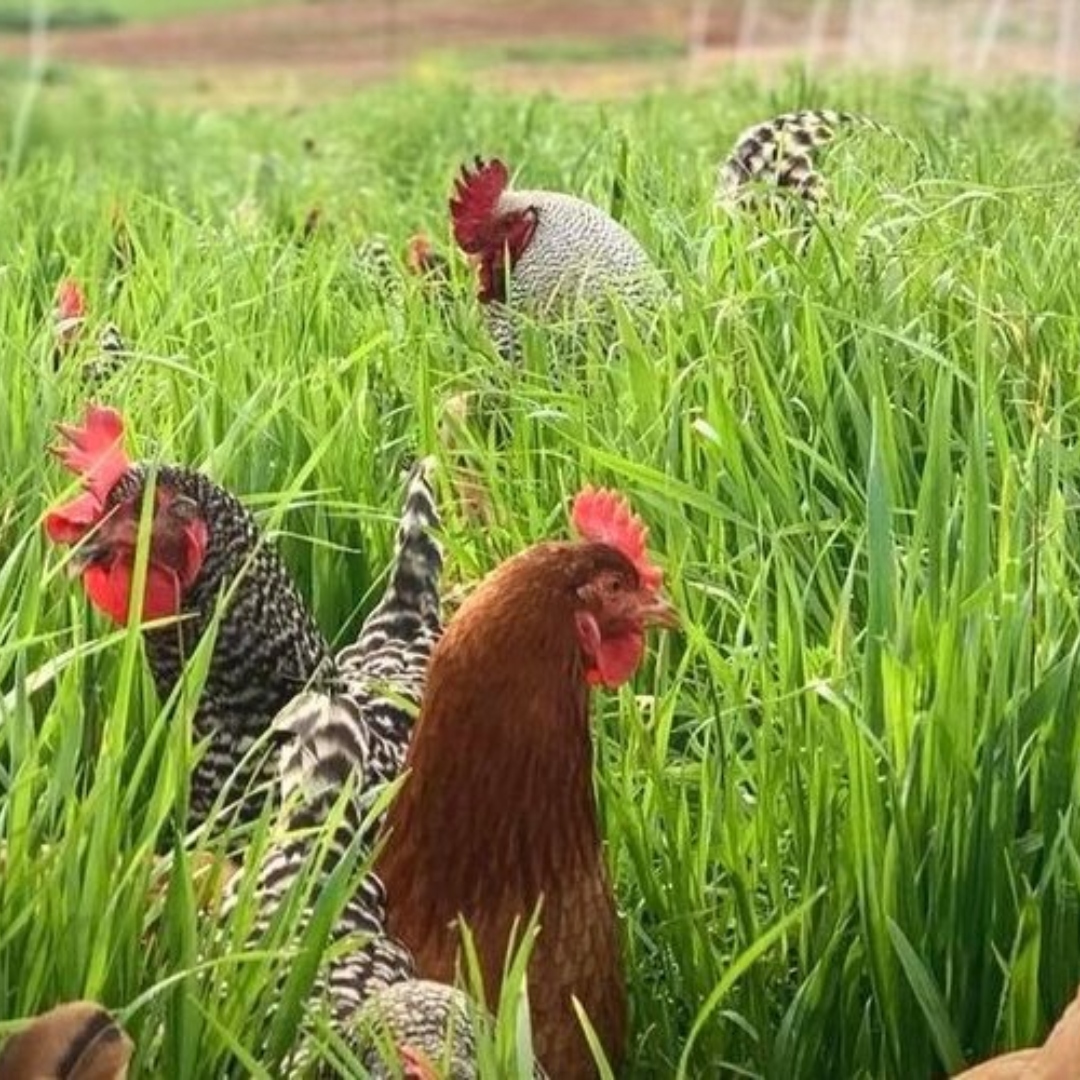 Not only can you take a tour of this amazing farming operation to get a firsthand view of what sustainable and ethical farming looks like up close, but you can also support your local community and economy by purchasing antibiotic-free, non-GMO, no hormone added, 100% grass-finished beef, lamb, pastured heritage pork, and free-range eggs. 
Lick Skillet Farm even offers an event venue for your next special occasion. For those that cannot make it out to take a farm tour, Lick Skillet Farm also offers online shopping for their dozens of products and even provides delivery service right to your doorstep! Because you are buying directly from a local farmer, you get free shipping and no sales tax!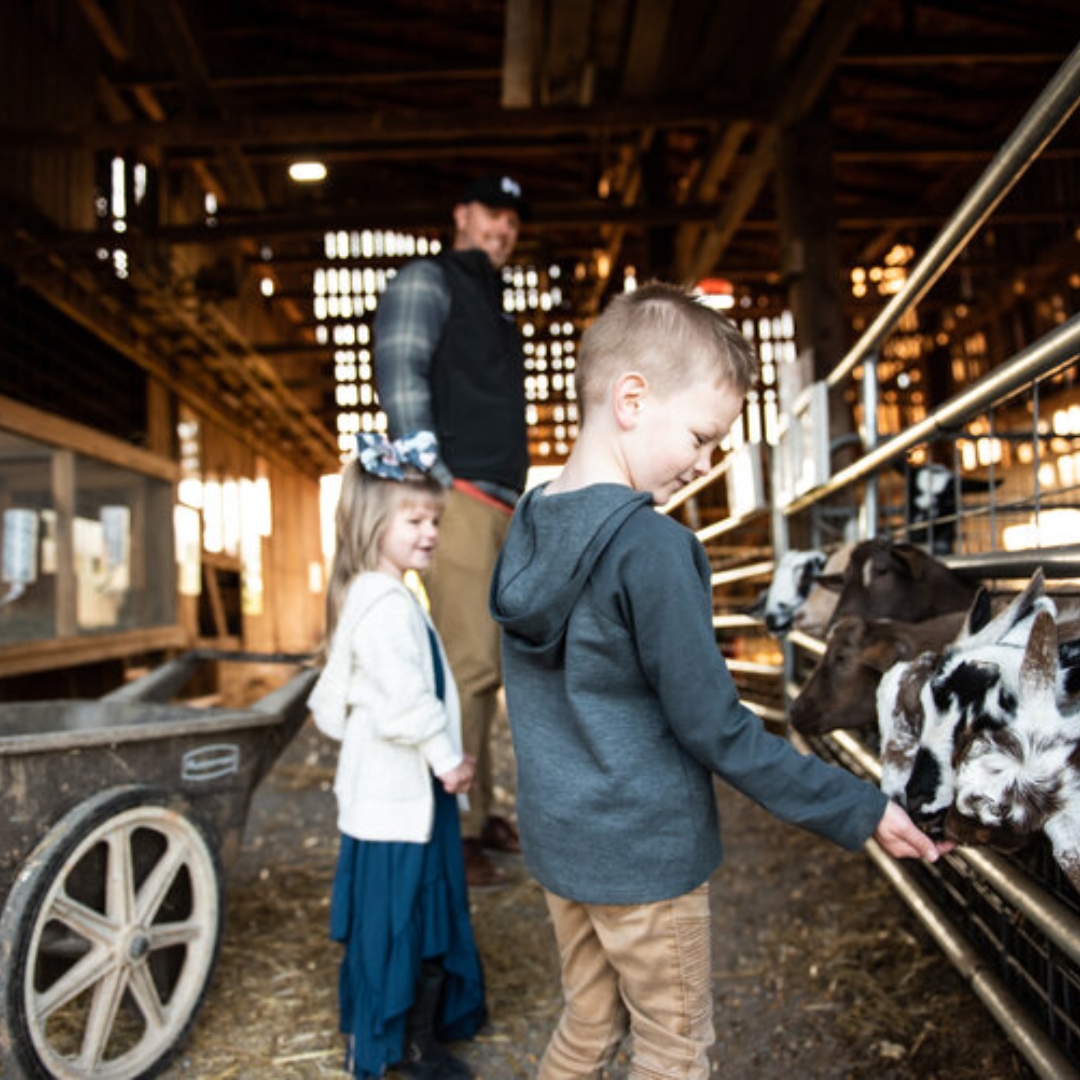 Echo Valley Corn Maze
Another amazing farm you can tour that lies in the heart of Jefferson County is Echo Valley Corn Maze. Echo Valley Farm is a fourth-generation, family-owned farm that has grown to nearly 1,000 acres of dairy and produce production. Boasting 15 acres of fun, Echo Valley Corn Maze has a fantastic array of attractions for even the most decerning tastes. 
Aside from 3 giant corn mazes and one small one for children in the fall, Echo Valley hosts hayrides, a large outdoor playground, zip line, picnic area, evening bonfires, and a petting zoo.
With so much to do, Echo Valley has a whole days' worth of activities that make this farm the perfect spot for everything from having a family grill out, roasting marshmallows, or just getting the kids out of the house. Echo Valley also offers special group rates and even party huts that can be reserved for a fee.
Dudash Farms
Dudash Farms raises grass-fed cows and pastured pigs naturally, without hormones or antibiotics. This farm has been in operation in Jefferson County since 2005 and is proud to provide high-quality beef and pork products that parents can feel good about serving at home. All their cattle are born and raised locally in Jefferson County, so when you buy Dudash Farms products, you're supporting the local economy. They sell their beef and pork products directly to the public and at the local Dandridge Farmers Market when it's open, too.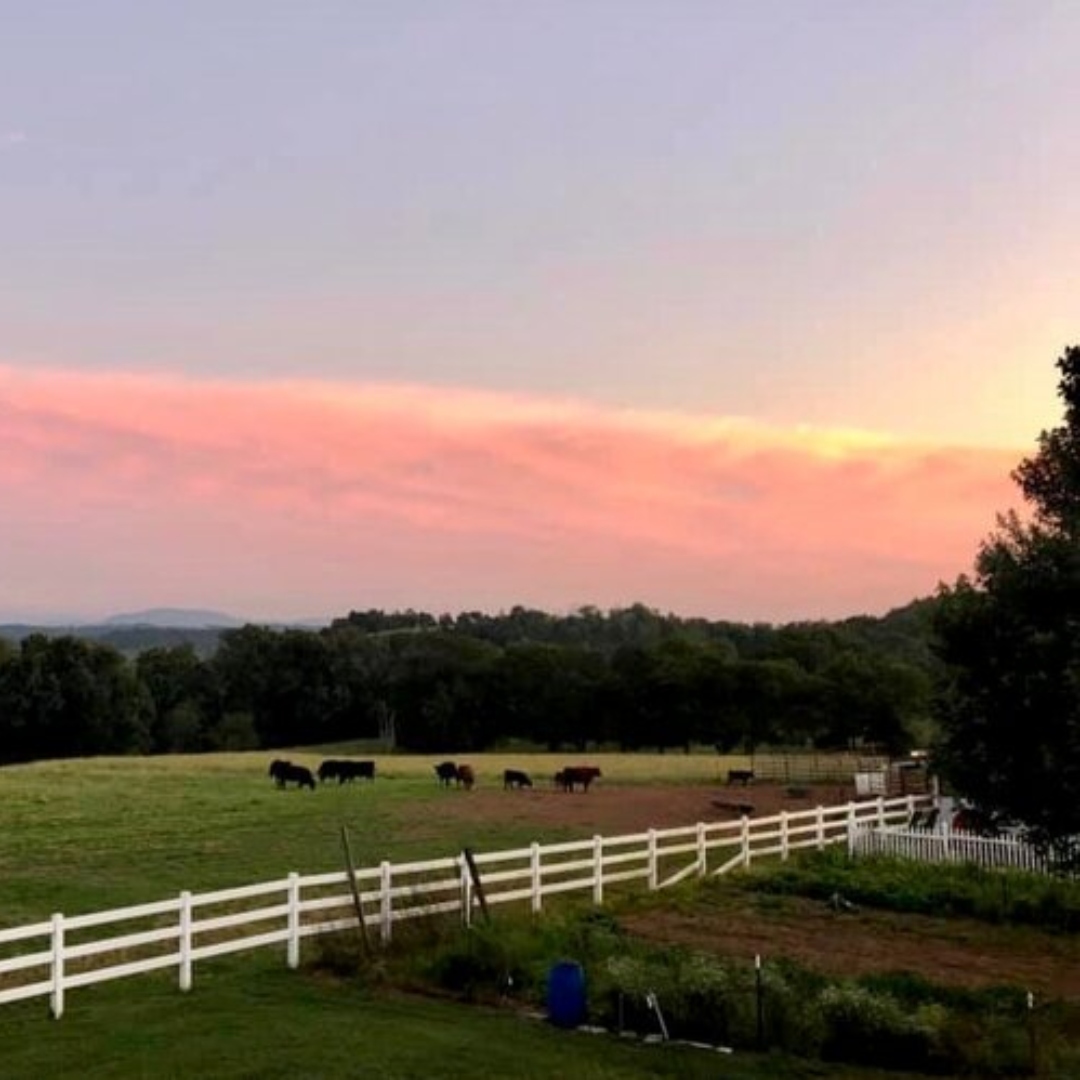 Dudash Farms loves spreading awareness and educating the public about their farm practices, which is why they welcome visitors to come out and explore their farm. If you want to teach your kids a bit about how a local Jefferson County farm is run, contact Dudash Farms to schedule a tour this spring.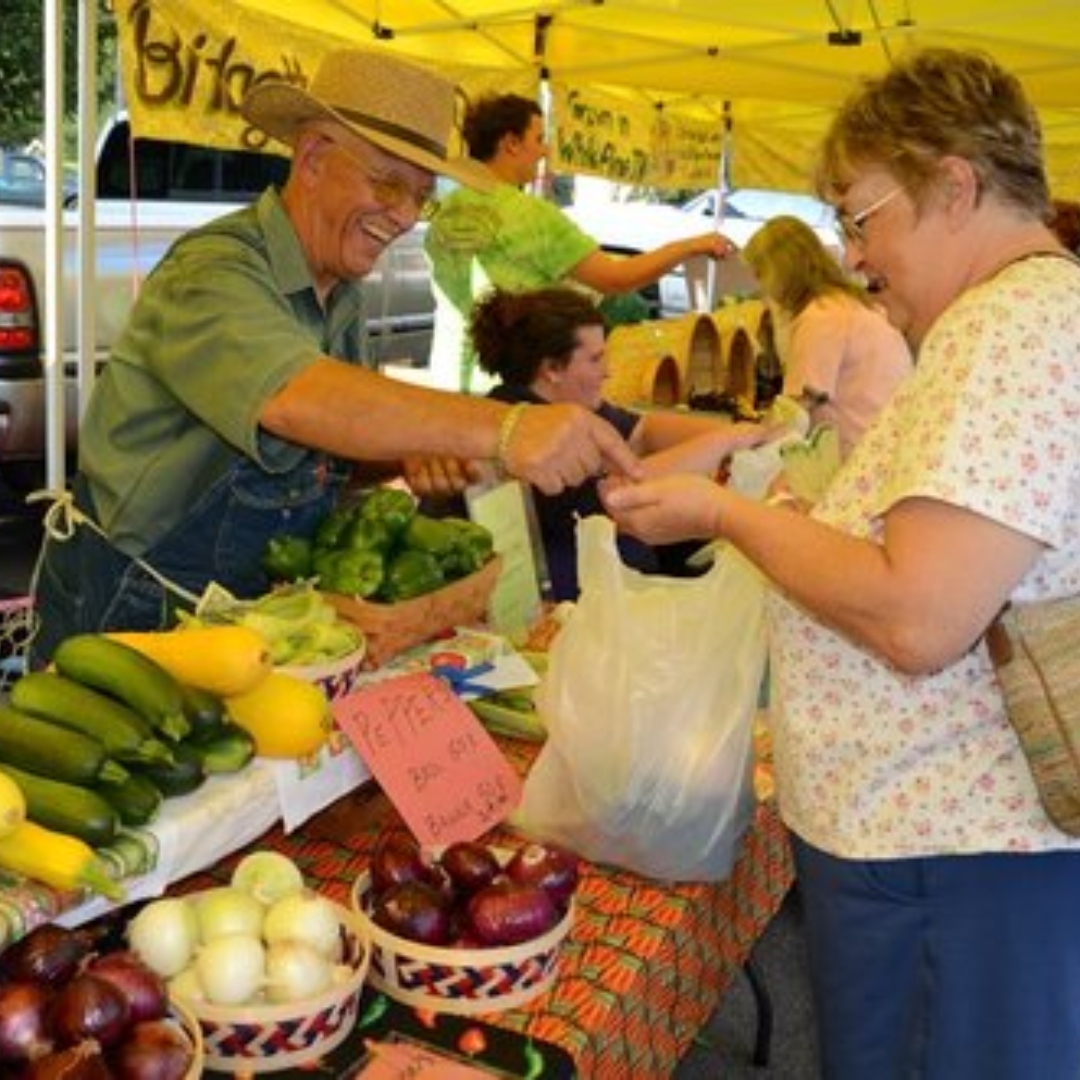 FARMER'S MARKETS AND PRODUCE STANDS
Dandridge Farmers Market
One of the best places to get locally produced goods is at the Dandridge Farmers Market. This farmers market is open every Saturday starting May 1st through October 30th. The Dandridge Farmers Market has vendors from all across Jefferson County, and everything you will find here has been grown or crafted locally. Bring your family by and pick out some fresh produce, baked goods, local honey, handcrafted soaps, meats, eggs, and much more. The Dandridge Farmers Market is held on the corner of Gay St. and Meeting St. in downtown Dandridge.
Misty Morning Farm
Misty Morning Farm is a local Jefferson County farm that operates an off-site, year-round farm stand in Dandridge, TN. You can bring your family to this recently renovated permanent farmers market to explore and buy seasonal produce, fresh baked goods, deli foods, homemade ice cream, and handmade items. This is a great place to shop to support a local farm and get delicious produce and food fresh off the farm. You can't get much fresher than that!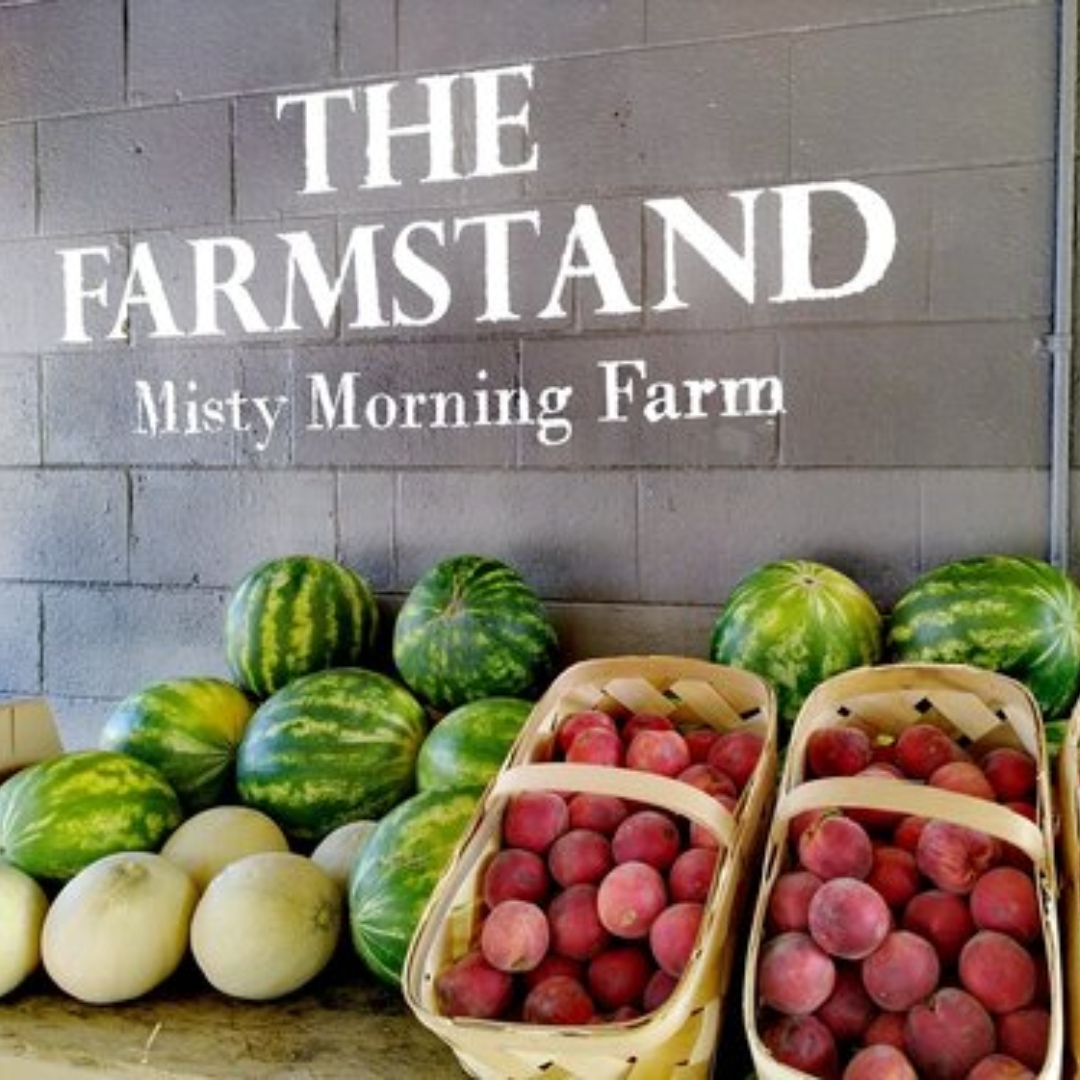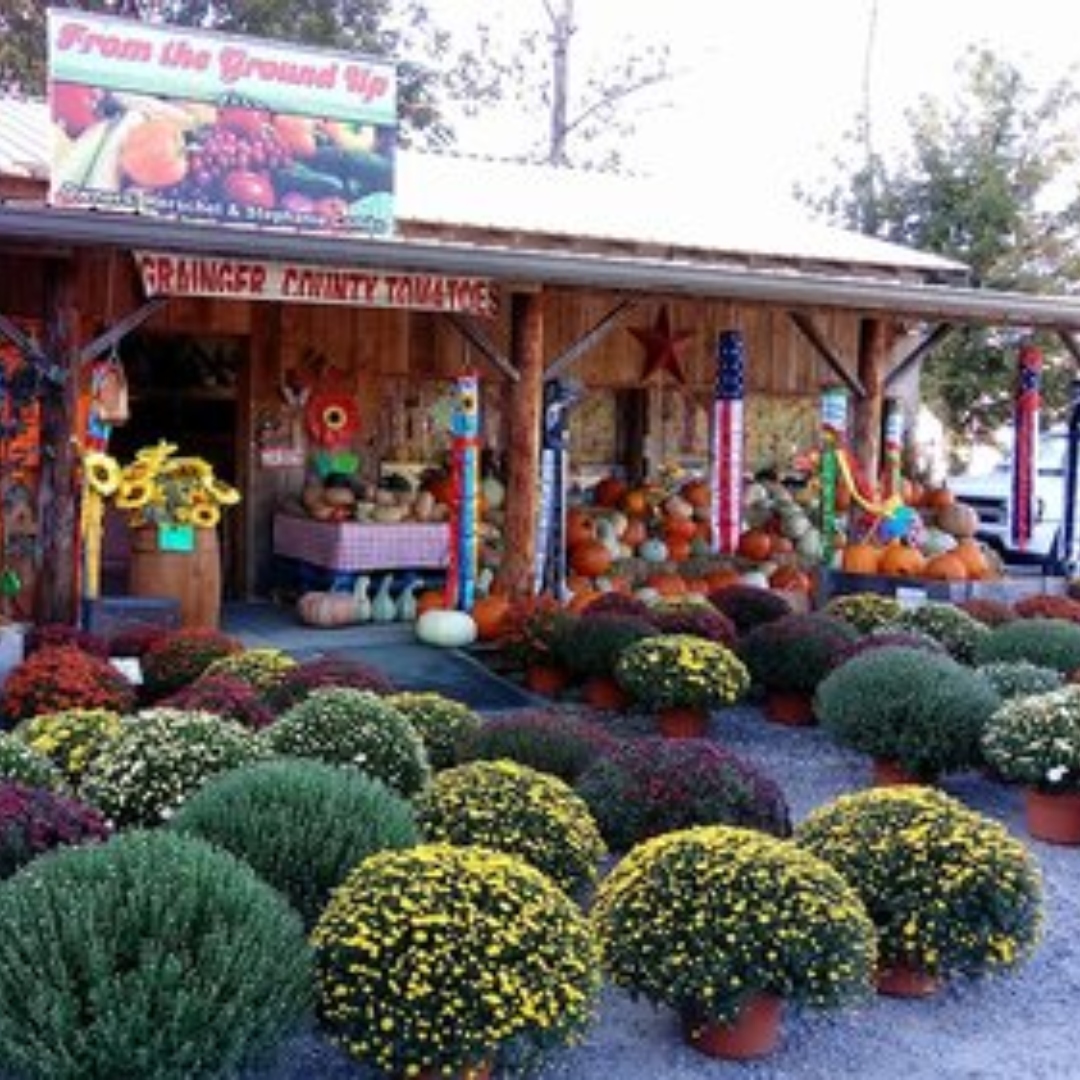 From the Ground Up
Another produce stand that's popular among the locals of Jefferson County is From the Ground Up in New Market, TN. Not only do they have fresh produce and flowers, but they also have delicious baked goods like bread, cookies, and fried pies. You can also find farm-grown meat and dairy products as well as locally sourced jams, relishes, and Amish goods. No matter what you and your family have a hankering for, you can find it in its freshest form at From the Ground Up in Jefferson County.
Pierce's Produce
The Stand at Pierce's Produce connects local growers and creators to shoppers and consumers. This is a family-run business that sells locally made products and farm-to-table produce. In addition to fresh produce and locally sourced products, The Stand also has sandwiches, juice, and smoothies for sale. All the ingredients come from right here in the Jefferson County area. When you want to get out and enjoy the tastes of spring with your family, stop by The Stand to pick up fresh, local produce and food products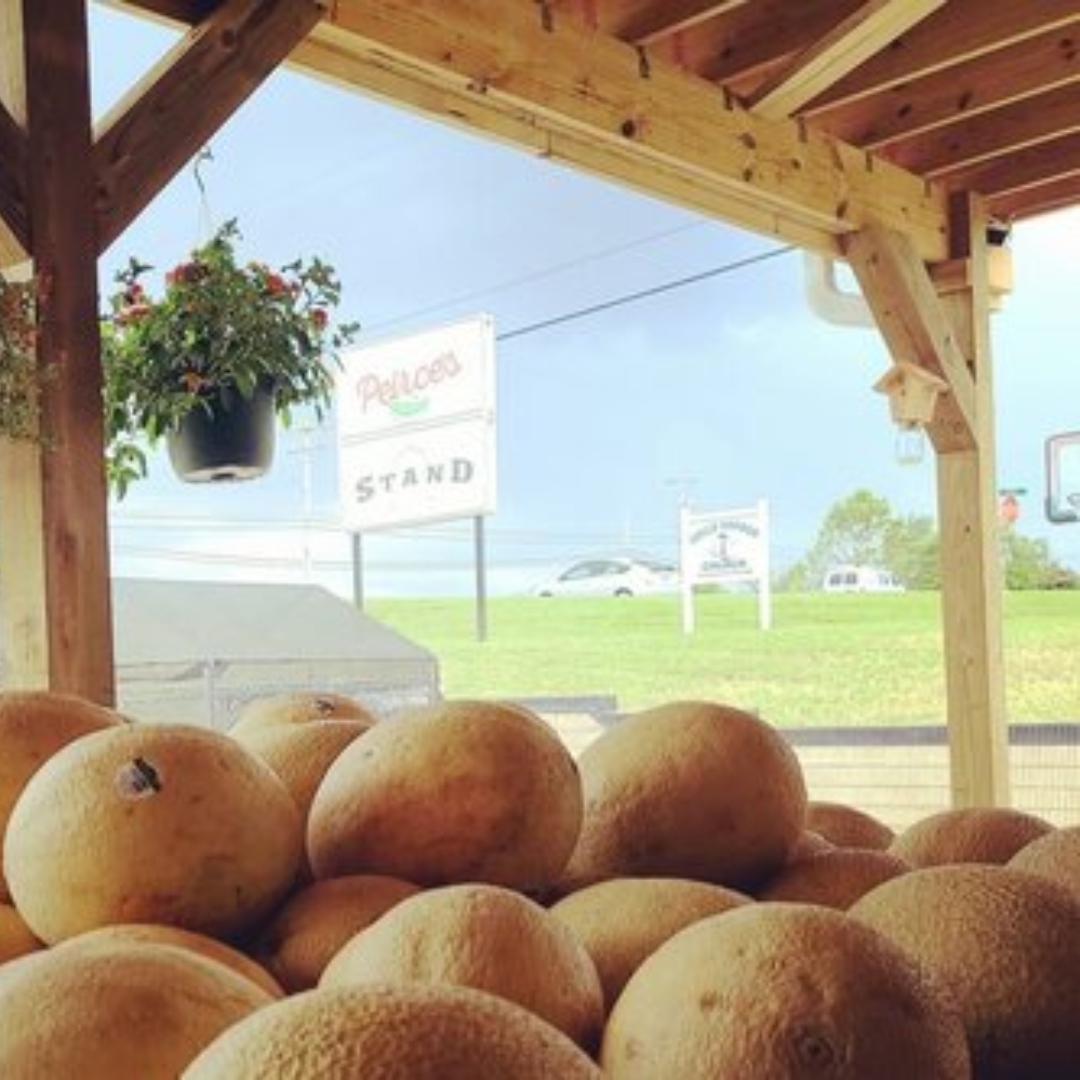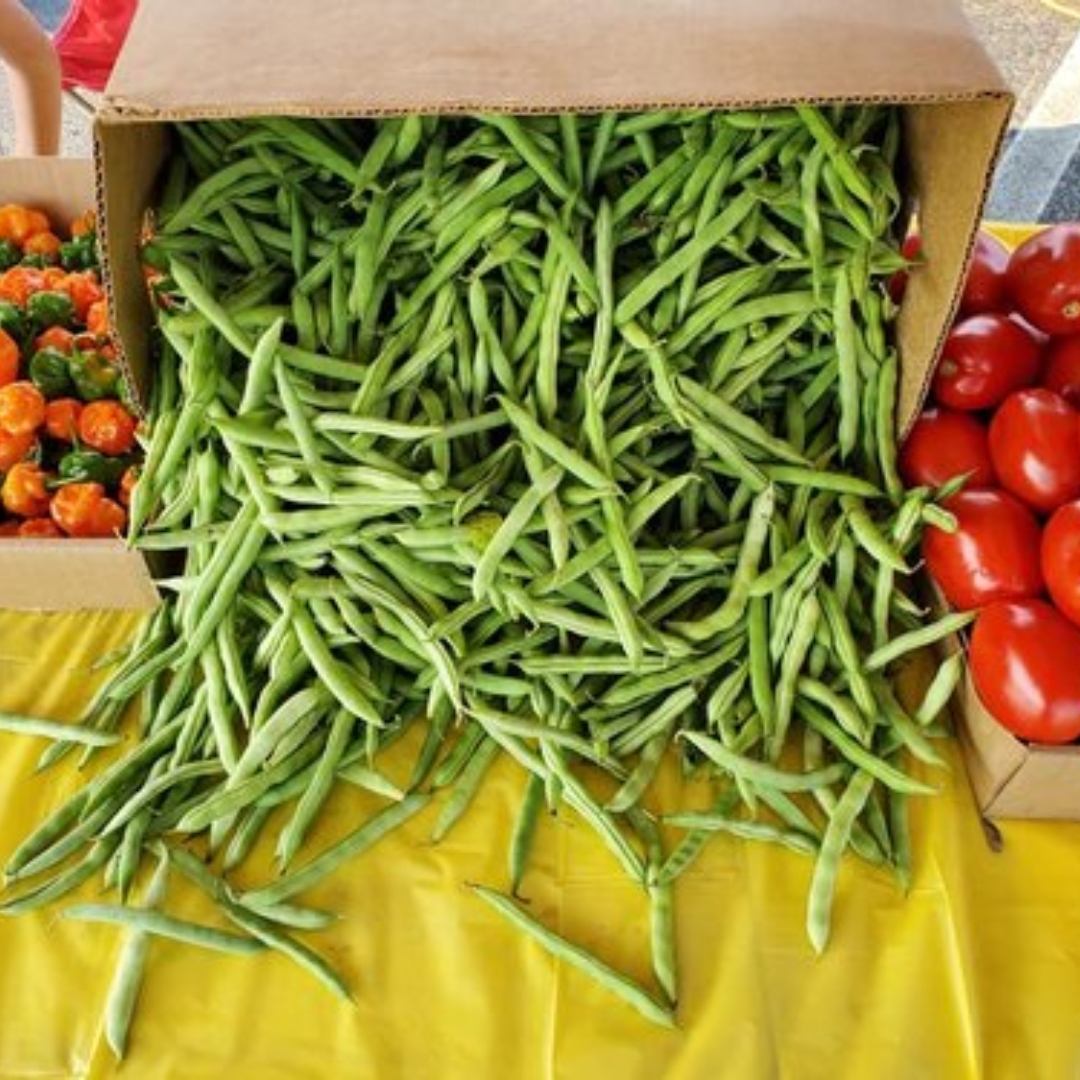 White Pine Farmer's Market
The White Pine Farmer's Market not only features fresh locally grown produce from the White Pine area, but also crafts, flowers and baked goods. Sometimes they even have one of the great local food trucks stop! The market is open every Saturday throughout the year from 9:00 AM – 2:00 PM and is located at 806 Main St, White Pine, TN 37890.
FARMERS MARKETS & FARMS YOU CAN TOUR IN JEFFERSON COUNTY
Leaving the hustle and bustle of the city and getting out into the beautiful countryside of East Tennessee can offer an excellent pressure release. Farm tours are not only more relaxed, but they're also less expensive and less crowded than going to an amusement park or inner-city activity. Additionally, families stand to benefit from touring a farm or visiting a farmers market as it presents children with the opportunity to learn about agriculture, animals, and plants. Learning more about farms gives them a better idea of our food system and where the food your family eats is raised and cultivated. Get out and visit these amazing farms and farmers markets! You'll be glad that you did.
Note: Hours of Service
Some of the hours of service for these farms and farmers markets may differ or may even be temporarily closed to visitors at this time. Make sure you call ahead to ensure they are open and accepting visitors when planning your visit.