As spring surrounds us, the smell of fresh cut grass, the sight of flowers blooming, and the sound of a driver ripping the ball off the tee approach with it. Golfing is one of the best ways to get away from stress and enjoy yourself. Jefferson County has many great opportunities to allow a great golfing experience for everyone. Known for their beautiful courses, Jefferson County has it all. Whether you enjoy playing a full 18 holes or are just looking to get the family out to have some fun at mini golf. We have compiled a list below to give you the tools to make the best choice for your golfing experience in the Smoky Mountains.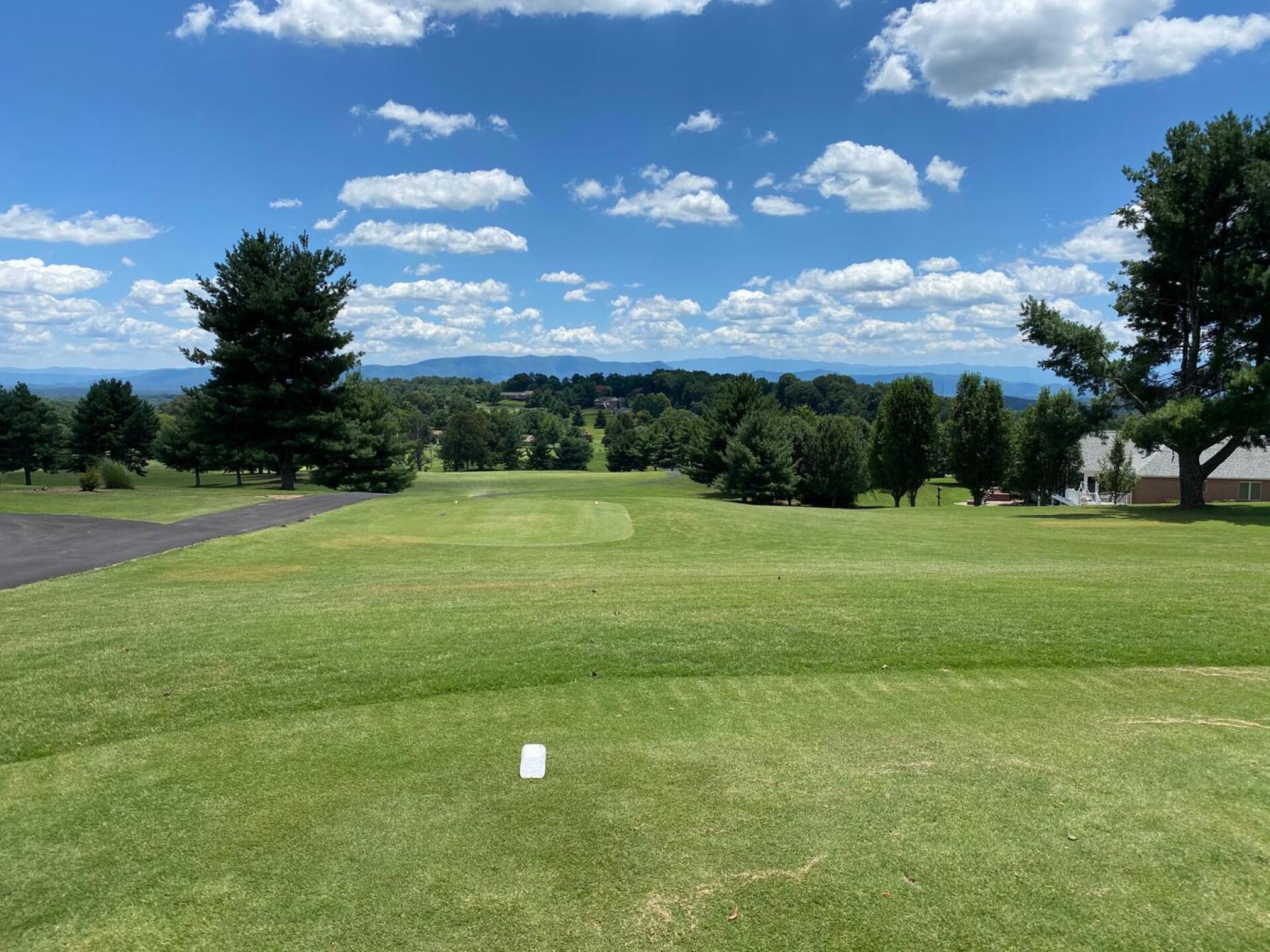 Dandridge Golf & Country Club
Dandridge Golf & Country Club is one of the oldest courses in the East Tennessee area. Many people have found it to be a great and enjoyable course for starters or skillful golfers. Starting out with just 18 holes, an additional 9 holes were implemented in 1991 to become one of the first courses in the Knoxville and surrounding areas to have 27 holes.  
This par 72 course allows for a great time with lush Bermuda grass in the fairways, bent grass at the greens, and fun hazards coming from Douglas Lake. Regardless of how you play their course, you will have 6,100 yards to play on from the blue tees, 5,800 yards from the white tees, and 4,900 yards from the ladies' tees. Additionally, this course provides amazing views while on the course with the Smoky Mountains overlooking you in the distance.
At the Pro Shop on-site, you can purchase any upgrades, your forgotten needs, or even those dreaded lost balls. They also have merchandise to purchase for the perfect souvenir.  
Dandridge Golf & Country Club have golf memberships available for all players. The memberships include 
Single

 

Husband and Wife

 

Family 

 

Seniors

 
Located off I-40, this course is a short 30-minute drive from downtown Knoxville and Sevierville, Tennessee. This course is a public course available to all. Book a tee time online, or call (865)-397-2655 to learn more. 
Patriot Hills Golf Club
Patriot Hills Golf Club is the sister course to Dandridge Golf & Country Club. Patriot Hills is known for its beautiful scenery, challenging holes, and helpful staff. Opening in 1997, Patriot Hills has made a very firm position as one of the top courses in East Tennessee.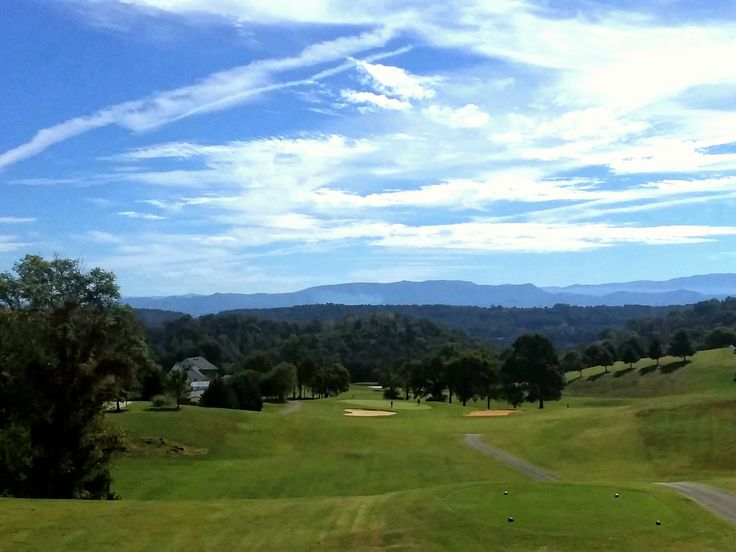 Like its sister course, Patriot Hills is a par 72 course. However, it is more challenging due to the increase in distance. The blue tees hold 6,710 yards to play on, 6,068 yards from the white tees, 5,609 yards from the green tees, and 4,974 yards from the red tees. The scenery at Patriot Hills holds breathtaking views of English Mountain and the Smoky Mountains. 
Make sure to check out the Patriot Hills Grill for a bite to eat or to get a quick snack to take with you out on the course! 
Since Patriot Hills Golf Club and Dandridge Golf and Country Club are sister courses, they offer the same golf memberships for players. The memberships include:  
Single

 

Husband and Wife

 

Family 

 

Seniors

 
The memberships make it easy for everyone to play when they want! 
Located just 25 minutes from Knoxville and 35 minutes from Sevierville and Pigeon Forge, this course is perfect for a trip for a fun 18 holes. Open to the public, you can book your tee time online here or call (865)-475-4466.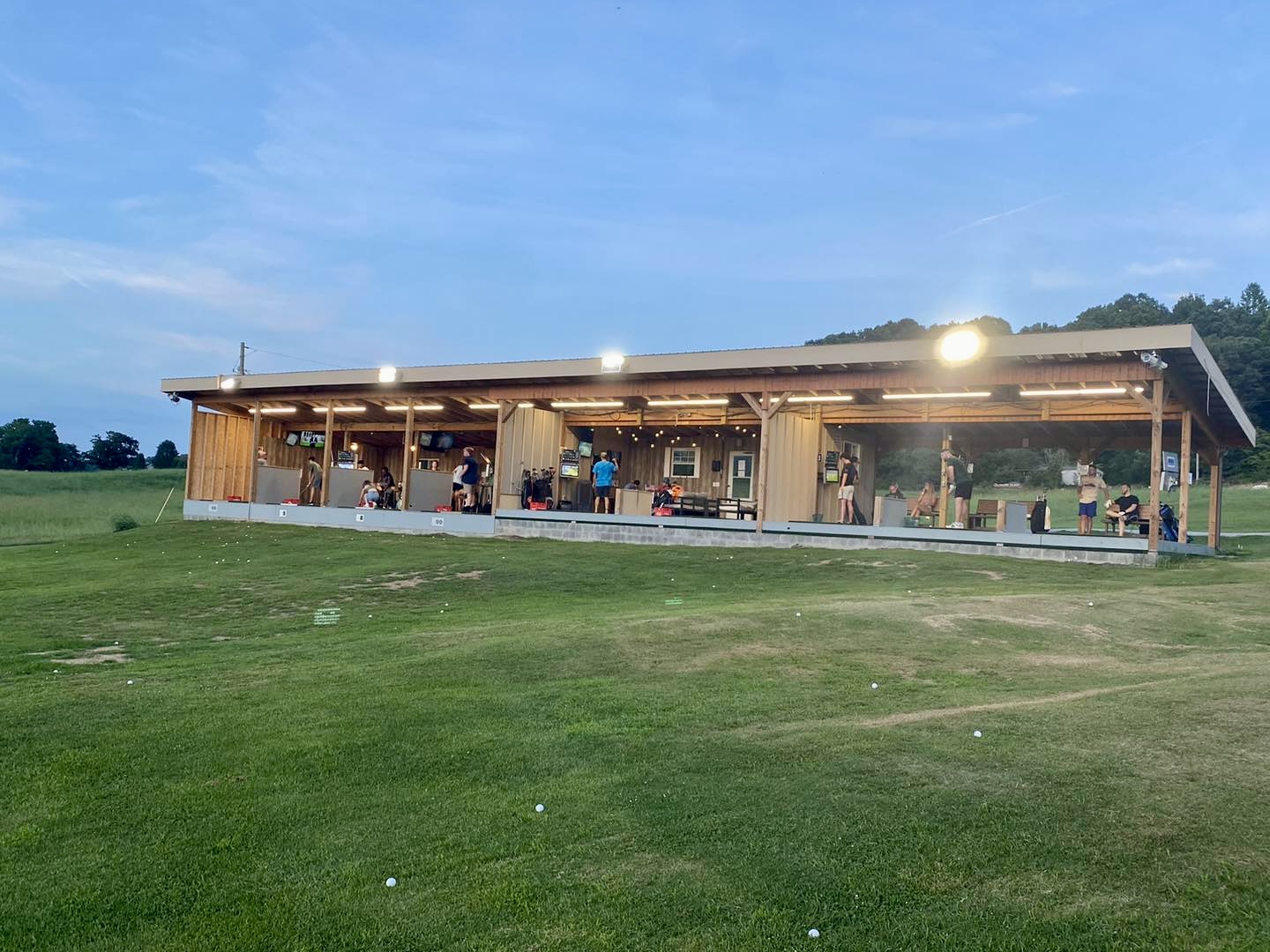 Core Golf Center 
Core Golf Center is focused on improving your golf game. They have driving ranges, chipping, and putting greens to allow you to work on your game! 
Core Golf Center is equipped with updated technology like TopTracer. TopTracer, owned by TopGolf, allows golfers to see everything they need to when practicing their game. It will show you information like ball speed, height, curve, distance, carry, hang time, and more. This technology is available in their driving range and allows for any level of golfer to get better. 
Core Golf Center's TopTracer Range offers mini games like Closest to the Pin. Closest to the Pin allows you to challenge yourself or compete against your friends in a virtual course where your goal is to have your ball land as close to the hole as possible. Other games include longest drive, 9 shot challenge, points game, driving challenge, my practice, virtual courses, and go fish.  
Need a fun weekend activity?  On Fridays and Saturdays from sunset to close, Core Golf Center turns their driving range into "Galactic Golf". The holes on the driving range light up and when hit with your ball will put on a fun light show synced with music.  
Core Golf Center provides you an opportunity to practice, spend time with family and friends, or enjoy an exciting date night. Their hours of operation vary by season. Check out their Facebook page for updates and upcoming events.  To visit Core Golf Center make a reservation online or call (865)-312-1357.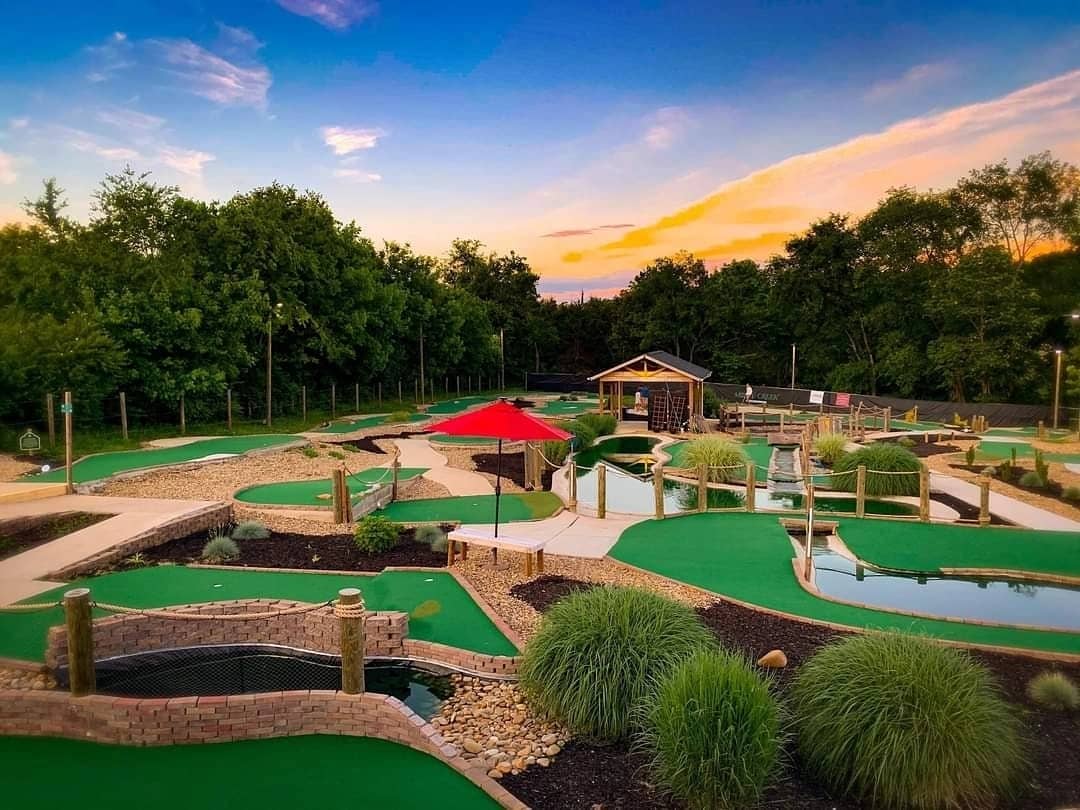 Mossy Creek Mini Golf
Mossy Creek Mini Golf is perfect for the whole family, field trips, birthday parties, and much more. The course is an 18 hole par 43 making the course fun for all ages. The course can be enjoyed by everyone as it is handicap accessible.
Their clubhouse features a large party and entertainment deck that can host birthday parties, sports team outings, and fundraisers. This allows you to enjoy your special occasion and then have a great experience on the mini golf course.  
The course has many different holes located on each green which allows you to play each hole in a unique way. With obstacles like rocks, uneven surfaces, narrow passes, drops, and much more, the fun never stops! 
Challenge yourself and friends to break the course record currently held by Keith Jones. His record is -10 (33 strokes) which was claimed in their fall league.  
Mossy Creek also holds tournaments annually. September through October every Tuesday you can compete in the Mossy Creek Mini Golf tournament. The cost is $30 per player with teams of 2-3 players.  
As the golfing season begins to approach the mini golf season does as well. Mossy Creek Miniature Golf will reopen on Friday, March 3rd. Plan your ultimate Mini Golf experience or call (865)-262-0620.   
Golfing Lakeside of the Smokies is Paradise
Whether you are looking for an 18-hole, par 72 course or searching for a more laid-back mini golf experience with the family, Jefferson County has it all waiting for you. Golfing in the Lakeside of the Smokies is not only a great experience but provides unforgettable memories for anyone of all skill levels. Can't pick just one? Make a weekend trip to Jefferson County! Jefferson County has everything from great places to eat, fun activities to play around, or amazing opportunities to stay close to all the action!