Summer is almost here in East Tennessee!  The trees are green, the weather is warm, and the sun is out. You know what that means? It's time to start planning your summer vacation! What better way to spend your summer break than by relaxing and having fun out on the water during a Tennessee lake vacation?
The Lakeside of the Smokies is the ideal destination for your East Tennessee vacation because you can enjoy the beautiful scenery of the Great Smoky Mountains while engaging in all the water activities you can dream of.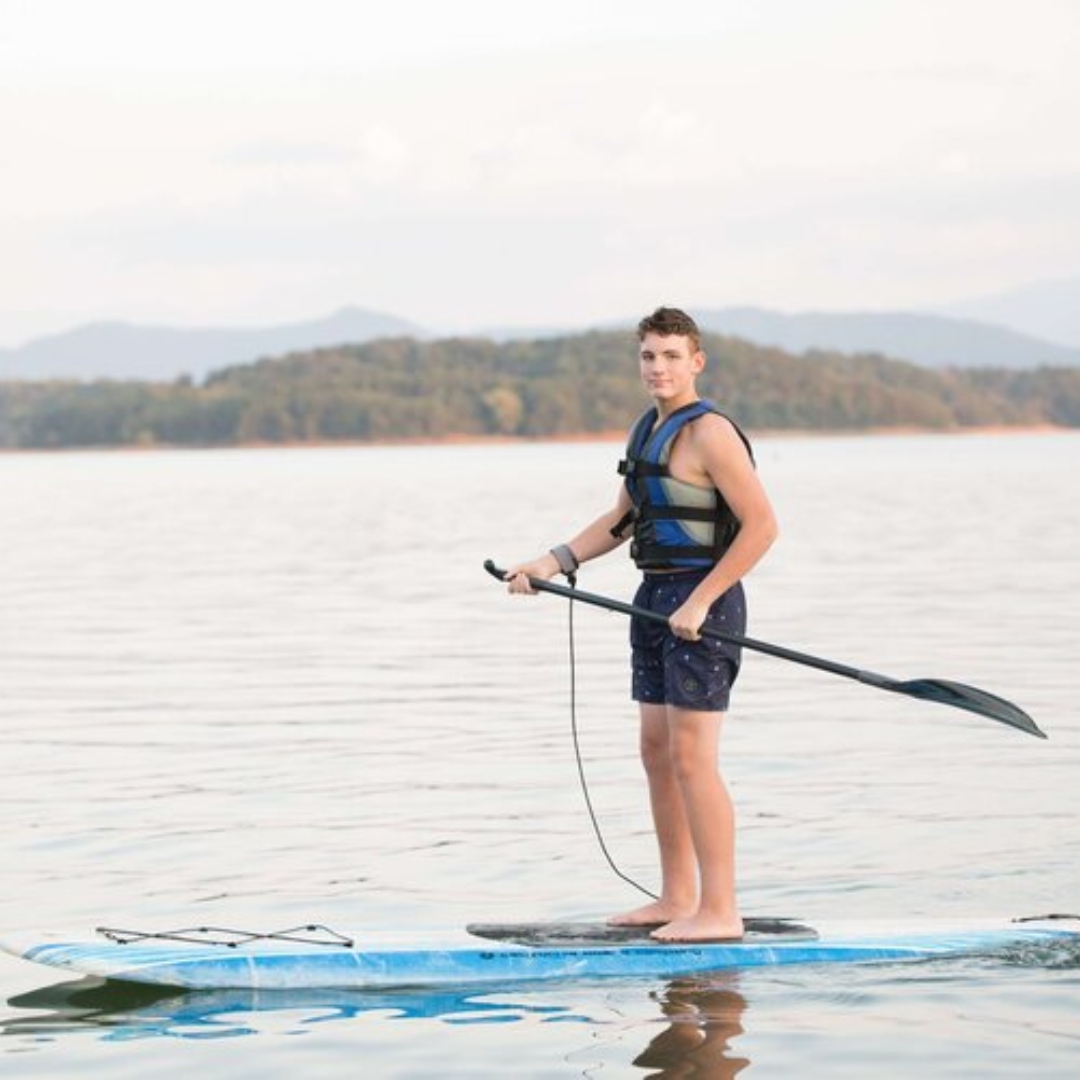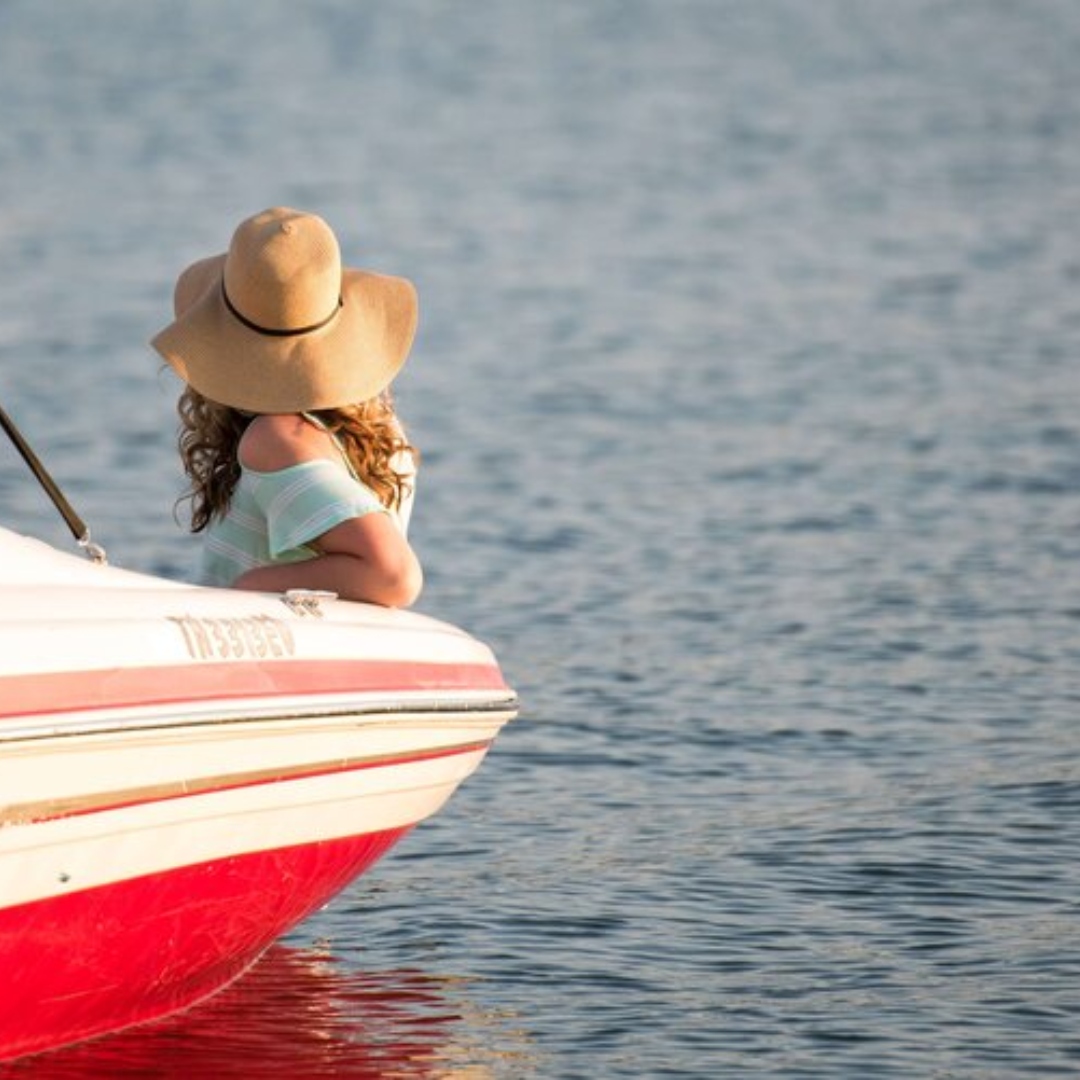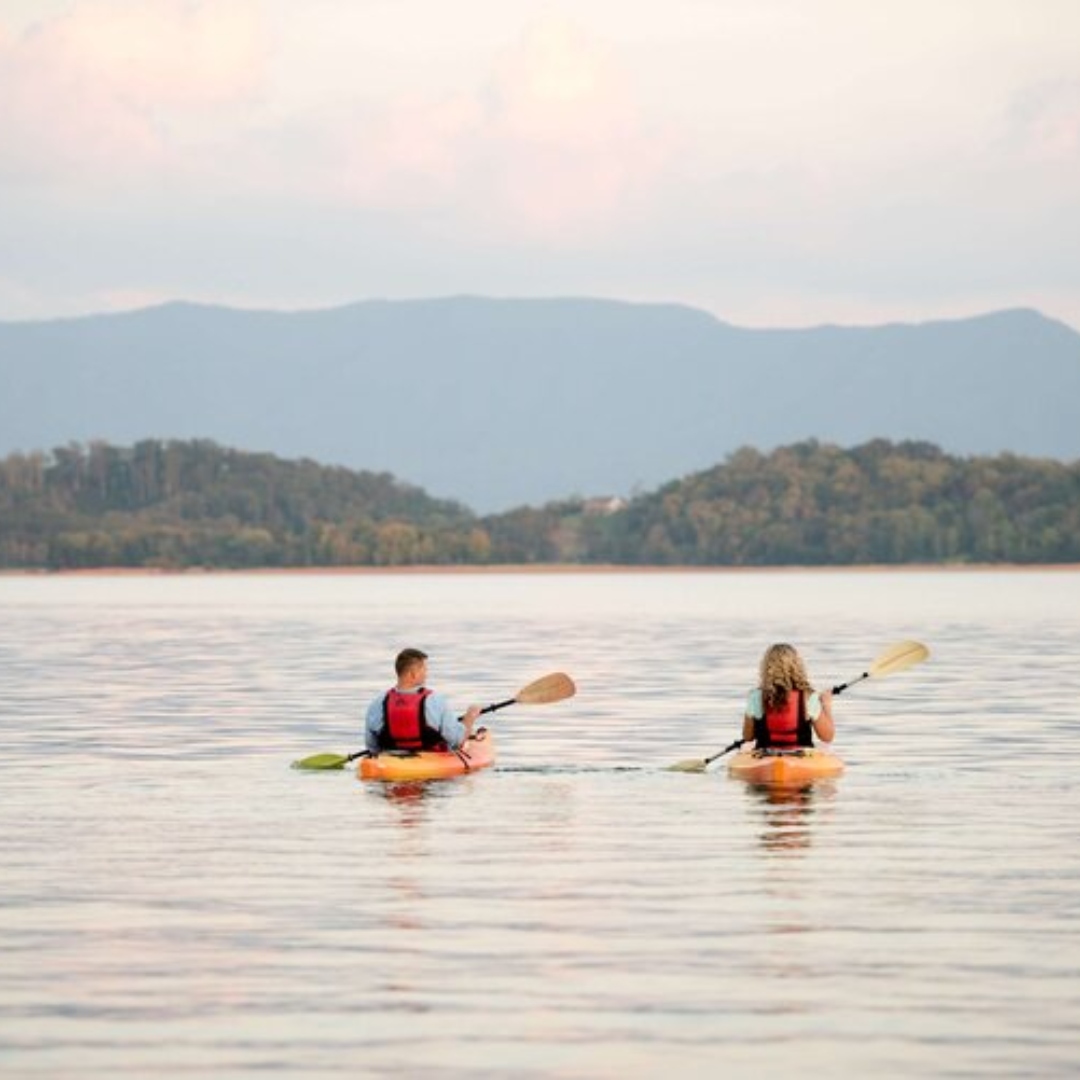 WHAT TO DO ON CHEROKEE LAKE AND DOUGLAS LAKE
Jefferson County, TN is known as the Lakeside of the Smokies because it's nestled between two lakes, Douglas Lake and Cherokee Lake, and sits in the foothills of the Great Smoky Mountains.
Both lakes offer a wide range of outdoor activities including swimming, and bird watching, but the absolute best way to have fun on the lake is aboard a watercraft. Boats, jet skis, wave runners, paddleboards, kayaks, tubes. Whether you are into relaxing on the water, exploring the many fingers of the lakes, or cruising with friends and family, you can find the perfect watercraft to suit your summer vacation style.
Boats are great for fishing and relaxing in the sun while taking in the breathtaking mountain views. You can sunbathe on the deck of a pontoon boat while listening to your favorite tunes, then jump in the water to cool off. For those of you with an adventurous spirit, a paddleboard or kayak is a great choice; you can paddle around and explore the different fingers of the lake at your own pace while taking in all the sights. If you want a little more excitement, a jet ski, wave runner, or tube is the thing to do. These types of watercraft can go fast and allow you to maneuver all around the lake. For the real adrenaline-chaser, getting pulled behind a boat or other type of high-speed watercraft while hanging onto a tube for dear life will be your dream come true.
BOAT RENTALS IN THE LAKESIDE OF THE SMOKIES
If you don't have your own water vessel, don't worry! There are a number of boat rentals and marinas located on both Douglas Lake and Cherokee Lake.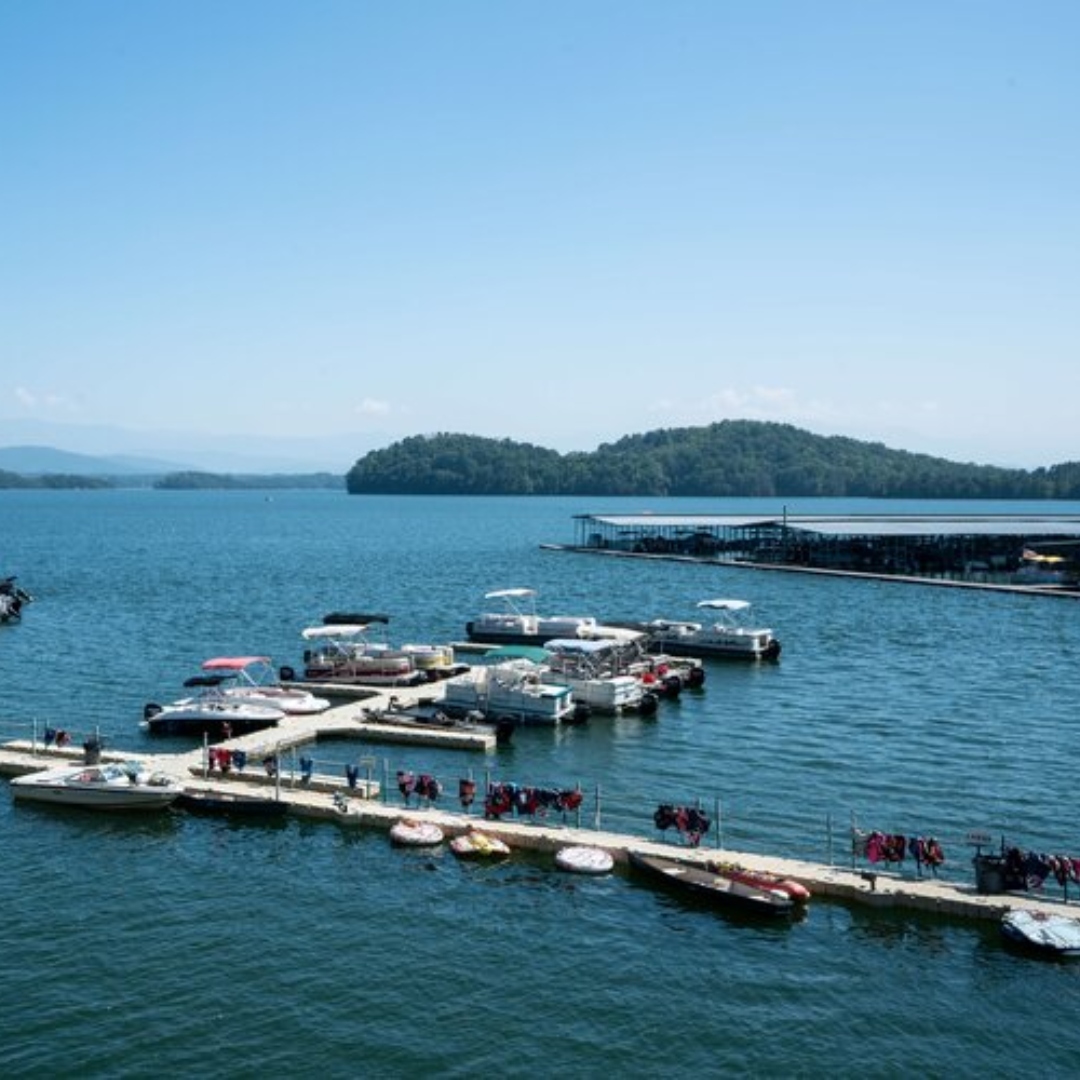 If you want to go out on Cherokee Lake, head over to Black Oak Marina to rent a pontoon boat, tritoon boat, kayak, or paddleboard.  Lighthouse Pointe Marina has Bentley and Tracker boats available for rent. Each rental comes with life vests and all the necessary safety equipment, as well as stereos and Bimini tops for shade.

The Point Resort and Marina has lakeside condos, RV camping as well as a full service marina that offers half day or full day boat rentals. Also, be sure to stop by their Lakeside Cafe on the dock where you can pull your boat up to for lunch and drinks!

H2O Sports has a variety of pontoon boats, jet skis, and paddleboards available to rent. They also offer a great selection of towables, including tubes, water skis, kneeboards, and wakeboards. 
No matter what you rent, you are sure to have a blast out on the water during your East Tennessee vacation in the Lakeside of the Smokies!
Take a Tennessee Lake Vacation in Jefferson County
For your summer vacation, you want to be somewhere you can relax and breathe in some fresh air. Take a summer break away from your hectic everyday life and enjoy some of the best things to do in East Tennessee. Our two lakes offer a myriad of fun activities you can partake in, from fishing to water skiing and everything in between. The Lakeside of the Smokies also has a number of other great ways to play, including hiking, golf, scenic trails, and more.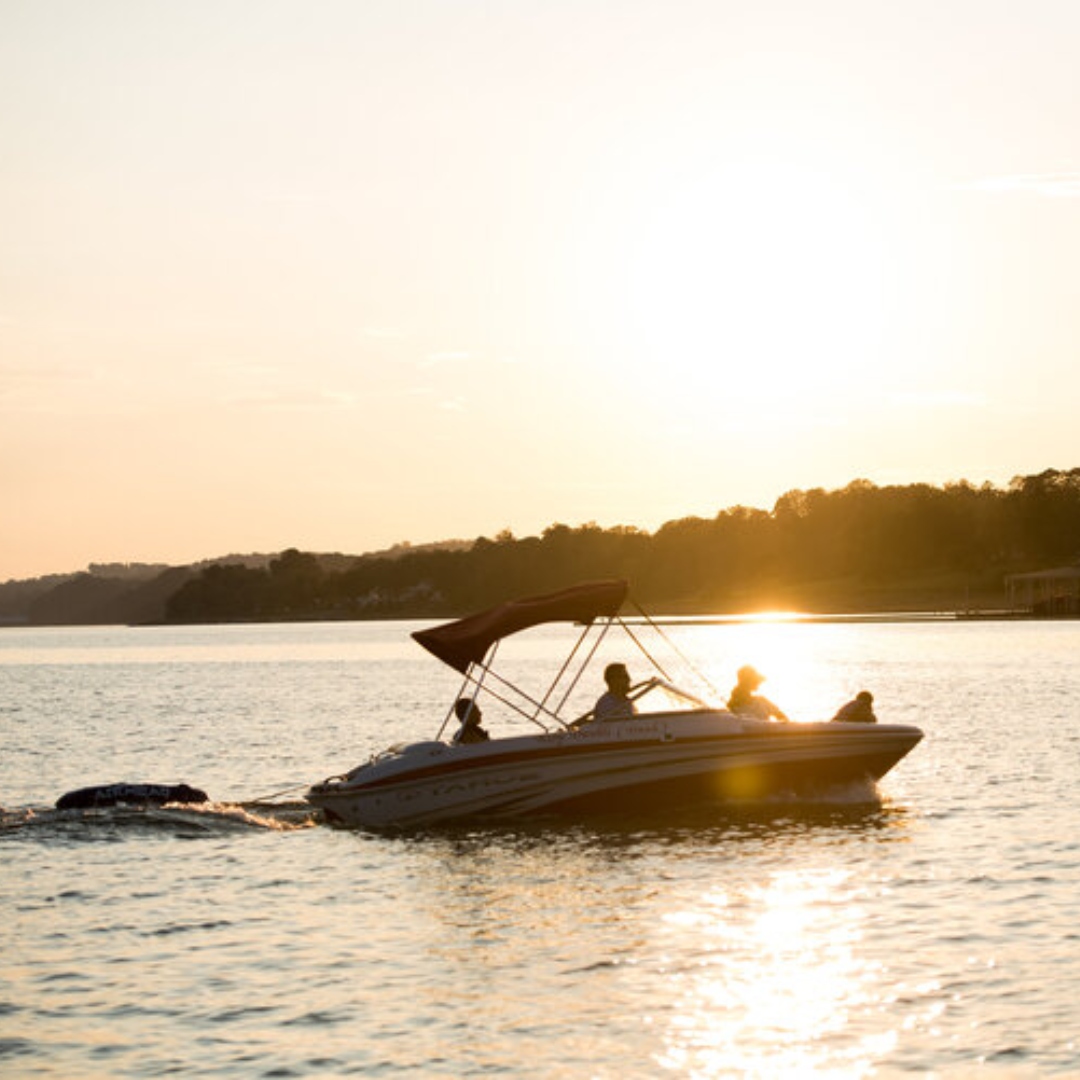 We are located just a short drive from the much-sought-after Great Smoky Mountains National Park, too, which means you can go spend some time in the mountains then retreat back to the Lakeside of the Smokies to cool off and get away from the heavy traffic. Whether you want to stay in a cabin, campground, hotel, or bed & breakfast, you can find a relaxing place to stay while you're here. Visit the Lakeside of the Smokies for a memorable East Tennessee vacation this summer!