Happy Birthday Jefferson County 
Jefferson County is celebrating an absolutely tremendous day; June 11th will represent 230 years to the day since its incorporation in 1792. With abundance, our history prospered, and still continues to soar. It's striking that the founding of Jefferson County truly occurred 230 years ago—time really does fly! Our magnificent county has much to share with the world. Though 230 may seem old and dusty, the vibrance our county exudes makes this "old" number of 230 simply a historical marvel to be explored! It means Jefferson County has plenty of history to share, and the desire to invite you to visit our beautiful home.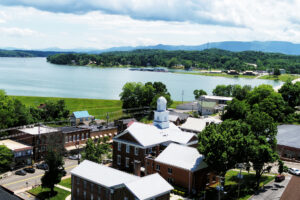 A Day to Celebrate
In commemoration on June 11th, the Jefferson County Commission will convene for a special called meeting and celebration, taking place at our Historic Courthouse in Dandridge. From 10:00 AM to 11:00 AM we will celebrate our incredible town with historic displays, the demonstration and firing of Davy Crockett's famous Long Rifle, and, of course, birthday cake! There is no better way to celebrate the "birthday" of Jefferson County than by firing the King of the Wild Frontier's Betsy. Davy Crockett showcases some of the resplendence of our history, as well as being an embodiment of the spirit of our county. Brave, hard-working, intelligent, honest—perhaps even a bit fiery—(and with a wonderful sense of humor) he represents many of the values our county strives to maintain. Stop by and join us in celebration of Jefferson County!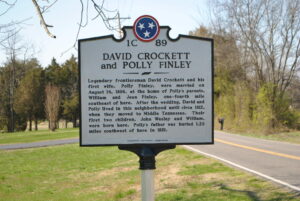 Let the Festivities Continue
With such an important occasion, of course we wouldn't only celebrate one day! On October 1st from 8:00 AM to 4:00 PM the committee, Jefferson City, and the Mossy Creek Station Festival have joined forces to host an event featuring an exhibit of all 230 years of Jefferson County's history—well, as much history as you can feasibly display from such a monumental past. Here is where we invite you, the remarkable people that define our county's success, to display your own relics and stories of Jefferson County. In addition to the maps, artifacts, and early legal documents the Jefferson County Archives Office will have arranged, you are encouraged to visit the 230th Celebration's webpage to submit your own exhibit for display. Help us showcase as much of Jefferson County's rich history as we possibly can!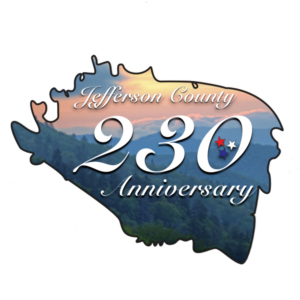 Visit Us for Even More Fun
Comprised of five municipalities and nine active unincorporated communities, Jefferson County has made a significant impact on the world with its distinctive history. We are proud to call this county our home, as its "birthday" grows ever nearer. Aside from our festive events to celebrate the 230 Year Anniversary, Jefferson County has much to offer! Visit our STAY page to learn about the best locations when planning your trip to say happy birthday. Check out our PLAY, EAT, and SHOP pages for family fun, tasty treats, and beloved boutiques.