Did you know that East Tennessee is home to over 220,000 acres of water? It is one of our most cherished environmental assets, and a huge reason many people choose to relocate, or retire, in Tennessee. With so much opportunity for recreation, relaxation, and rejuvenation, can you imagine why anyone would want to intentionally pollute bodies of water? Sadly, it happens, but most often, it is accidental. Pollutants in the form of litter, sewage, herbicides, and pesticides seep into our waters creating harmful habitats for fish, foul, and our families alike. We have some ideas to help protect one of our most precious natural resources.
PACK OUT WHAT YOU BRING IN TO KEEP TRASH OUT OF OUR LAKES
Did you know that 80% of trash which winds up in our waters begins from land? This trash, which generates on land, travels via rivers and streams and eventually ends up into the oceans. Starting with the trash that you create when visiting the lakes and rivers, you can make sure that what you bring into use gets thrown away properly. When planning a picnic, make sure you bring extra bags to store trash. This will keep trash in one place. Make sure you let your family know where these bags are to store trash and bring a separate bag along for recyclables! If you come across public trash bins full of trash, carry your trash to another bin in order to prevent overflow. This overflow trash is left, caught by the wind, and ultimately ends up in our lakes and streams.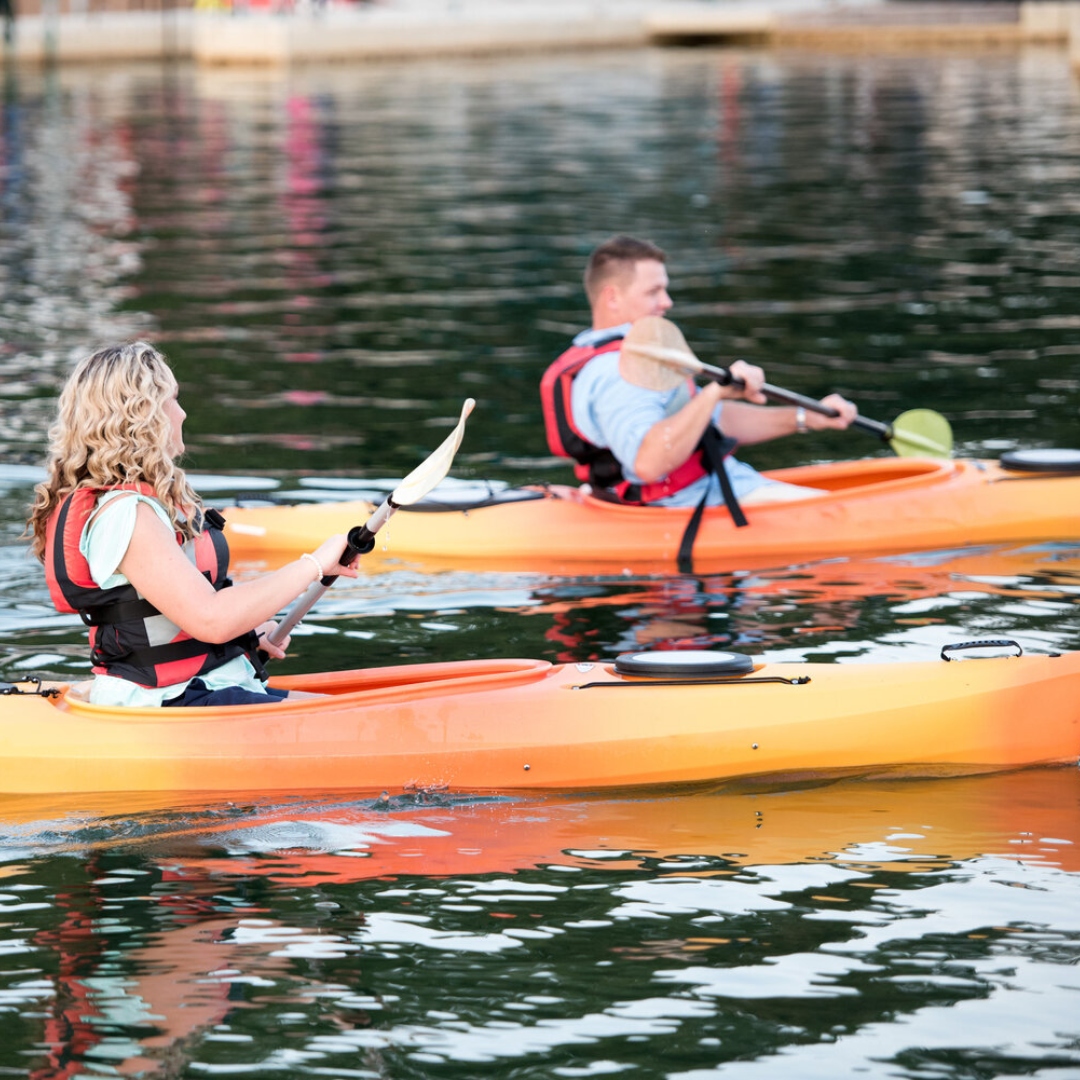 CLEAN YOUR KAYAKS AND CANOES BEFORE PUTTING INTO THE LAKES
Pollutants in our water do not just take the form of trash debris. Did you know that humans introduce some of the most invasive species into waterways through their boats, kayaks, paddleboards, canoes, and other watercrafts? Giving your boat a thorough wash after use can help prevent the spread of these harmful substances. Taking time to remove all visible signs of dirt and contaminants can ensure you aren't transmitting contaminants into the water you value for your recreation. Ballast, live wells, bilge and bait tanks, which are not directly exposed to the sun, take extra time to dry out as they are not directly exposed to the sun. It only takes a few minutes to protect our waterways!
JOIN AN UPCOMING LAKE, RIVER, OR STREAM CLEAN-UP
Jefferson County officially became a Keep America Beautiful Affiliate in January 2020! Be on lookout for more information from this organization on how you can become involved with not only lake and water way cleanups, but how to keep our neighborhoods, communities, and byways trash free!
The Cherokee Lake Users Association is another amazing organization in our area that is passionate about keeping Cherokee Lake pristine. They have cleanups all through out the year and welcome anyone who would like to join in!