THE BEST OF BOTH WORLDS
May is a great time to get on the water in Jefferson County, TN. Fish can be found in all phases of the spawn during this month, so everyone is able to find fish that suit their style of fishing. Whether this is pre-spawn largemouth on points at Douglas, bedding bass around willow bushes and other wood cover, or post-spawn fish, both largemouth and smallmouth can be caught on a variety of lures. In this article, we will discuss the best lures and areas to target bass right now!
DOUGLAS LAKE
Douglas Lake's water temperature is currently approaching 70 degrees, and the fishing is still very good. There are two primary patterns that are producing well all over the lake. The first pattern that has helped me to be successful consists of following the shad spawn. Shad like to spawn in low-light conditions around some type of cover. Bass will wait nearby and ambush the baitfish around this cover. In order to find these spawning shad, you should look for birds also feeding. Heron resting on willow bushes, in the backs of pockets, or around bank grass serve as great indicators. Shad should be visible flipping on the surface of the water. The best baits to target bass feeding on these shad include spinnerbaits or a Z-Man chatterbait.
"
When you can graph a combination of bass and baitfish, the fish are usually very active.
"
Paragraph Heading
Your content goes here. Edit or remove this text inline or in the module Content settings. You can also style every aspect of this content in the module Design settings and even apply custom CSS to this text in the module Advanced settings.
Fish can also be found on the many deep points on Douglas Lake. Secondary points in the major creeks are home to a large number of fish, however the main lake current breaks usually hold better quality. Crankbaits, swimbaits, football jigs, and Carolina rigs should be in your rotation when targeting these fish. When you can graph a combination of bass and baitfish, the fish are usually very active. If you do not have advanced electronics, you can target these fish by fishing from 15-25 feet of water off the ends of these points. Dragging a Carolina rig is probably the best way to get bites. I like using a lizard or a speed craw on the back of this rig.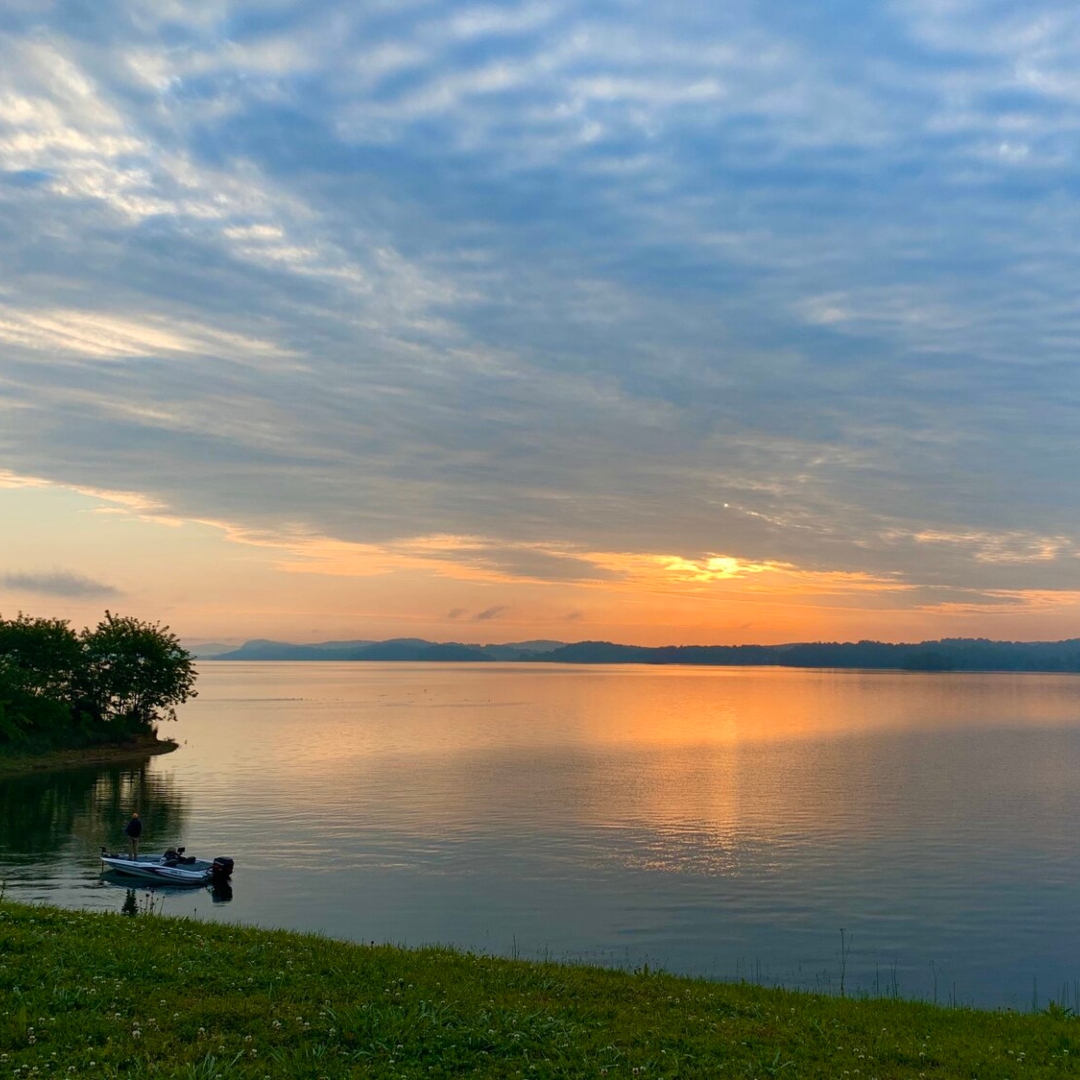 It is important to note the exact location of each fish catch and repeat that cast as there are usually more than one bass together this time of year.
CHEROKEE LAKE
The water temperature on Cherokee Lake is still hovering in the mid-60's. The fluctuating water has fish behind their normal schedule and is making the fishing sporadic, yet you are still able to catch a large number of fish. While there are plenty of post-spawn largemouth to be caught on the upper end of the lake, there is still plenty of spawning action from mid-lake down. Launching from Cherokee Dam will put you around some of the best smallmouth fishing on the lake right now. Some smallmouth can be caught on beds on a Z-Man ned rig. To target these fish, pitch your ned rig or other soft plastics into cracks between big chunk rock and boulders.
"
Launching from Cherokee Dam will put you around some of the best smallmouth fishing on the lake right now.
"
Targeting post-spawn smallmouth is currently a great way to catch numbers of fish. These fish can be caught on a variety of baits including the ned rig, a small swimbait, or even a Carolina rig. The same chunk rock is important, but 15-20 feet of water is important with deep water access being a bonus. Some largemouth are beginning to be caught fishing wood cover. Whether this is flipping a soft plastic or reeling a spinnerbait across laydowns, these pieces of cover are prime areas for fish to stop on their way out to deeper water. Laydowns that are found on steeper banks are preferred. The area around Poor Valley is a great place to run this pattern.
LOOKING AHEAD 
As the weather begins to warm, fish will continue moving towards deeper water. Soon, fishing in 20 feet and beyond will become the preferred method to catch quality fish. Remember that fish will continue to use cover even in this deeper water, so spending some time finding brush piles or other structure can be rewarding. All of the equipment needed to enjoy the quality fishing in Jefferson County can be found at the Bass Pro Shops in Kodak! If you'd like further information on fishing in Jefferson County, feel free to contact me anytime- jsales@cn.edu
About the Author: Hunter Sales is the Head Coach of the Carson-Newman University's Eagle Anglers, a Bassmaster Opens pro angler, and a representative of the Bass Pro Shops in Kodak. Hunter has a lifetime of experience fishing Cherokee and Douglas Lakes, and amassed tournament winnings in excess of $10,000 in 2019 on these lakes.