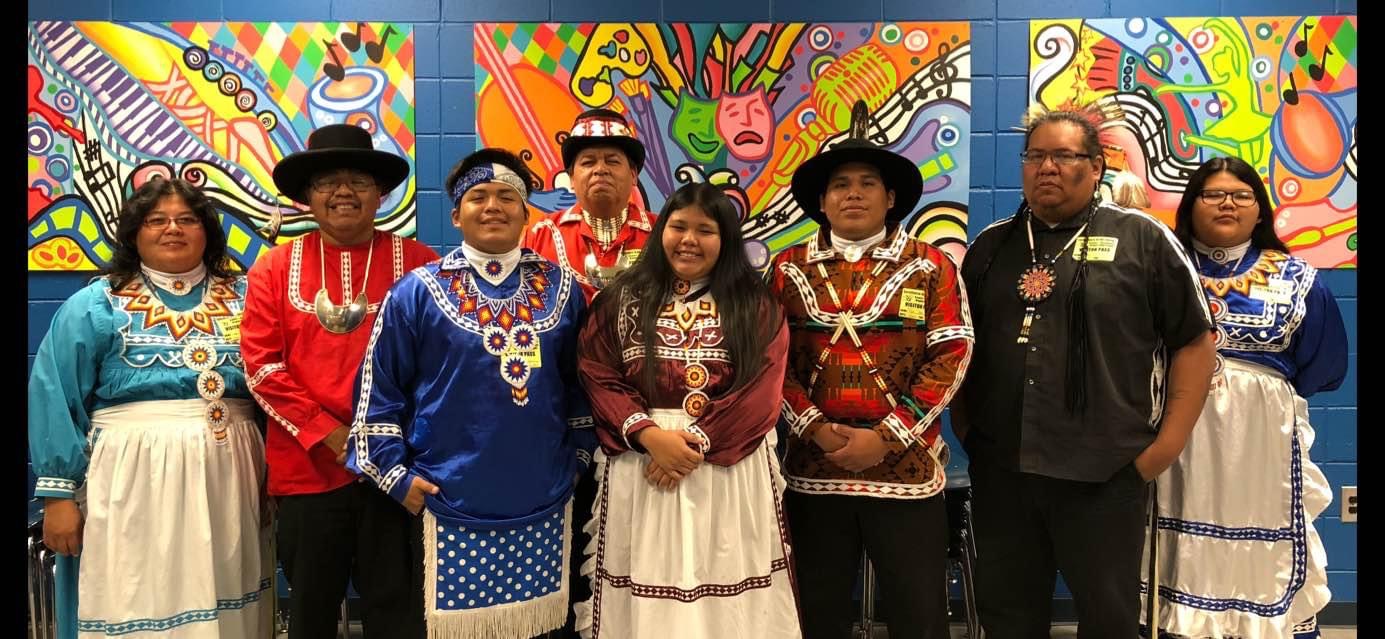 Spirit of Nations Powwow to Feature Choctaw Dancers
"Celebrate the Arts" is the theme of the 2022 Spirit of Nations Powwow, and f
or the first time ever, the event will host a group of Choctaw dancers demonstrating their traditional dances.  The Powwow will be held at Patriot Academy in Jefferson City, TN, on Saturday, March 26.
The Mystic Wind Chahta Social Dancers, from Choctaw, Mississippi, are led by William Daniel Isaac, a member of the Mississippi Band of Choctaw and a veteran of the United States Air Force.  He has been involved in powwows around the country for over twenty years.
"My Choctaw culture is very important to me and my family. We teach our people the sacred social dances to our next generation of young people and share our culture with everyone," Isaac said.
The performance will include social, animal, warrior, and spiritual dances, led by a chanter and a drummer.  Isaac will be the narrator to explain the dances and their significance to the Chahta people.
Isaac, while preparing for the more than 400-mile journey to Jefferson County, said he was looking forward "to the opportunity to show the beauty of our traditions and culture."
In addition to the Chahta dance performances, the powwow will feature special demonstrations of traditional arts, such as basketry and beadwork, American Indian arts and crafts for sale, Indian tacos, activities for children, competition powwow dancing, flute playing, a silent auction, and a hoop dance performance.
Funding for the Spirit of Nations Powwow is provided in part by a grant from the Tennessee Arts Commission.
Patriot Academy is located at 419 W. Dumplin Valley Road, Jefferson City, TN, 37760.  Admission is $7 for adults and $2 for children.  Veterans and active-duty military personnel are admitted free.
More information is available at www.indiancreekproductions.com or on the Indian Creek Productions Facebook page.  Specific questions can be directed to indiancreekproductions@gmail.com.