Taverns 200 years ago served an entirely divergent yet also similar purpose as they do today. The taverns in Dandridge and all over the country weren't simply a place to escape the spouse and kids for a few hours but were an important hub and haven for weary travelers crossing our fledgling Country by way of stage coach or horseback. One such stage route was between Knoxville, TN and Abingdon, VA, and an extremely welcomed site along this nearly 150-mile track were the taverns of Dandridge, TN.
Taverns were some of the first businesses established in the early days of Dandridge.  Ordinary is another term used to describe these businesses which were operated from homes where travelers could find lodging, food, and drink.  Dandridge is fortunate to have four of these early taverns still standing, although no longer occupied as taverns.
There were several reasons that these taverns were important and thrived in this small outpost community located on the banks of the French Broad River.  Shortly after the area of Francis Dean's Lower Meeting House was selected to be the county seat of newly formed Jefferson County, construction began on the necessary public buildings required to run the affairs of the new county.  Jefferson County in 1792 was quite large with some of the first county officials having to ride as much as 25 miles on horseback to come to the courthouse and jail to conduct business.  Travel was difficult along poor roads and demand for accommodations in Dandridge grew rapidly.
A good French Broad River landing site and the stage road brought travelers into Dandridge.  A branch of the Knoxville to Abingdon, VA stage route passed through Dandridge with overnight stops at these taverns which included stays by three United States Presidents – Andrew Jackson, James K. Polk, and Andrew Johnson.
The four taverns of Dandridge are located as follows:
217 W. Main Street – Roper Tavern circa 1817.

This classic 5 bay Federal building was constructed by John Roper who served in the War of 1812 and later became a well-known Dandridge merchant. Roper was President of the first bank in Jefferson County, the Bank of Dandridge organized in 1854. The former residence currently houses the law office of Rebecca Slone.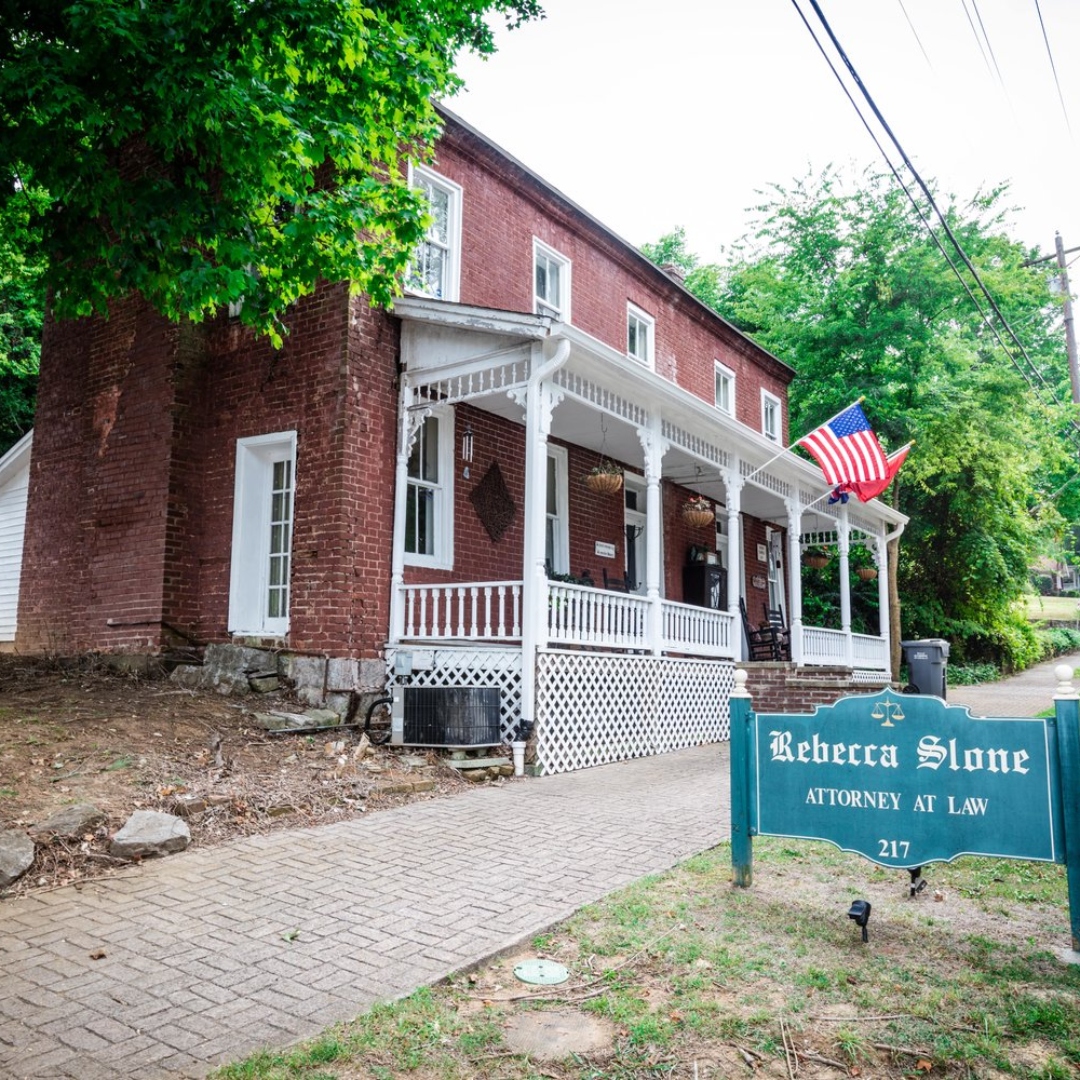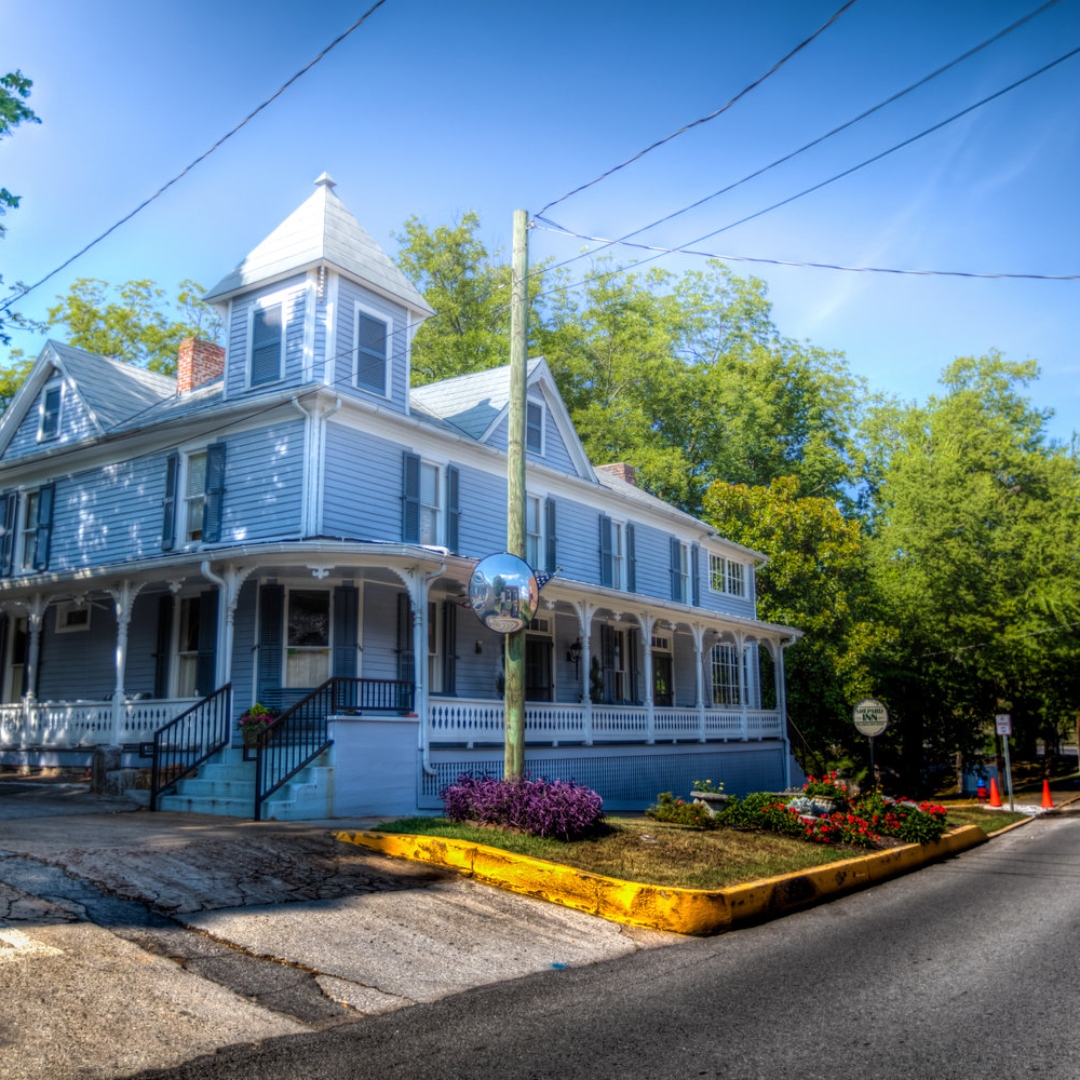 136 E. Main Street – Shepard's Inn circa 1820's.                                 

                                                                                                                            In 1823 Shadrach Inman purchased a two-story log house from Hugh Martin and began constructing the largest of the Dandridge ordinaries. Through the years it has been known as the Inman House, Mitchell Tavern, and Shepard Inn evolving into the beautiful Victorian style inn seen today and is currently a Bed and Breakfast. To learn more about this beautiful inn visit their Facebook page.
131 E. Main Street – Hickman Tavern circa 1820's.                                                                                                              This large 2 ½ story brick tavern was built by the Fain family and later owned by Francis Hickman. The building has a combination of Federal and Greek Revival architectural features complete with the Coach House next door. The large front door opens into a wide hallway with an impressive curving staircase from the basement to the third floor. The Hickman Tavern now houses the offices of Dandridge Town Hall.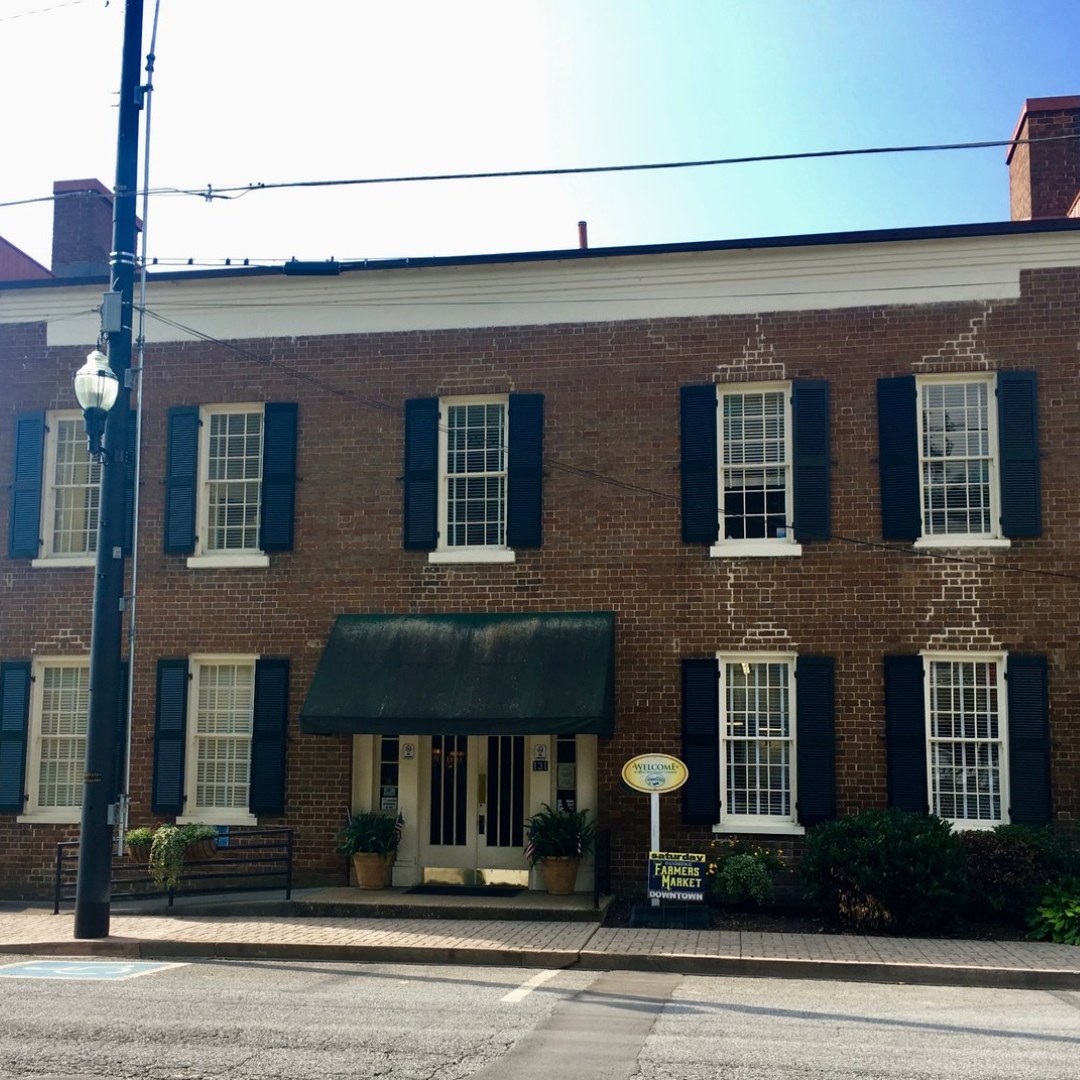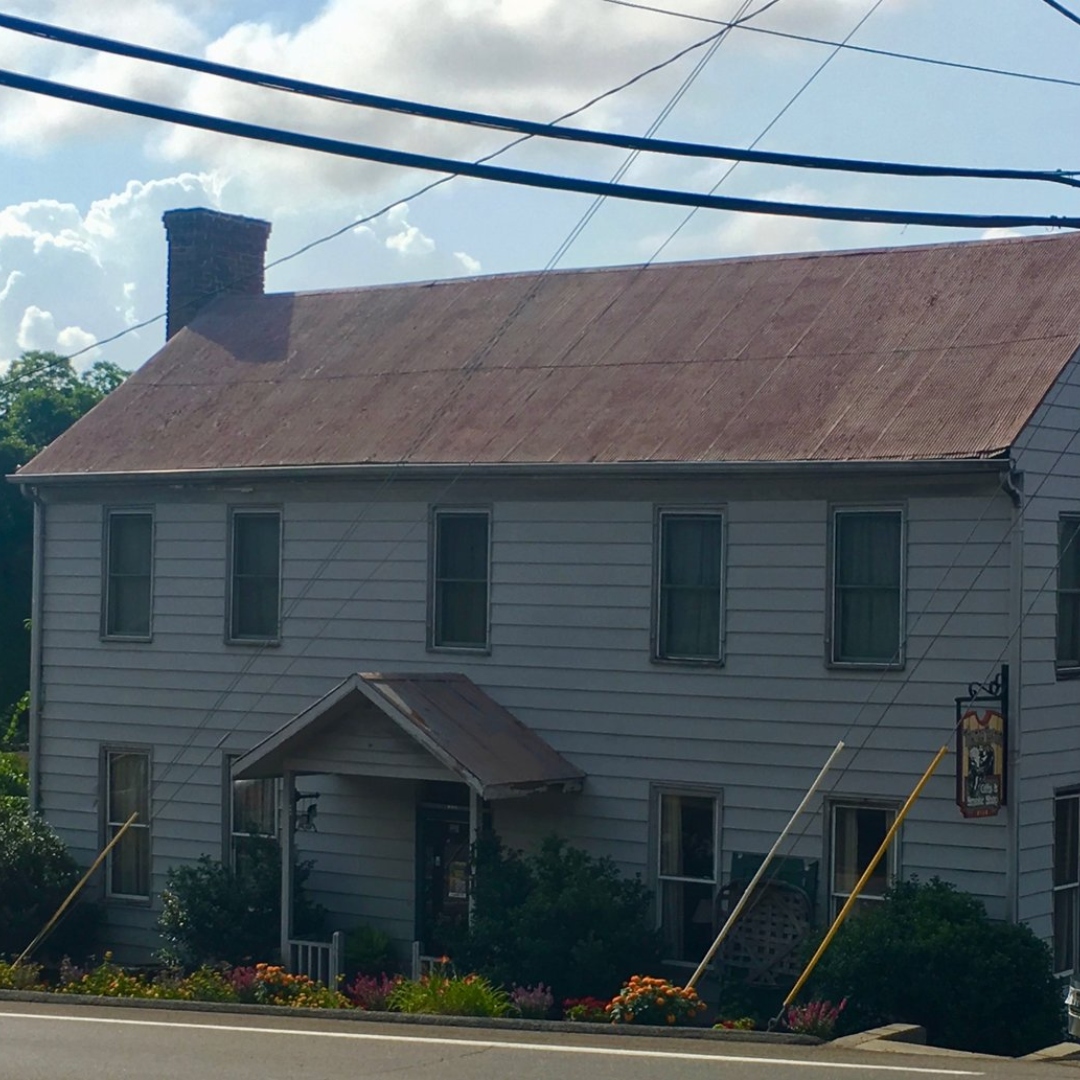 101 E. Meeting Street – Thomas Tavern circa 1843.                                                                                                    When Hopewell Presbyterian Church moved from its original location in the central square of Dandridge, a corner lot of "Churchland" was purchased by James Mitchell who constructed a two-story frame tavern which was later sold to James Thomas. The building has an original sleeping loft in the rear ell and is currently occupied by the Thomas Tavern Gift and Smoke Shop.
Dandridge, TN in Jefferson County is a history lover's dream with all four of these two-century old historic sites well preserved and viewable today. These tavern sites, along with a plethora of other historic buildings and locations are within easy walking or biking distance of the Dandridge Farmers Market and behind town hall, the location of the Music on the Town Concert Series. Plan your visit with us by visiting our STAY and PLAY pages.  Not sure what you want to do, yet?  Request a vacation kit from us!  We look forward to seeing you soon.