For many people across the country, 2020 was spent in and close to home.  So, after being cooped up indoors, it's time to spread our wings and explore new destinations in this brand new year. Here are the top ten reasons why your 2021 travel plans should include a trip to beautiful Jefferson County, TN – the Lakeside of the Smokies.
1. FRESH AIR
We all deserve to get some fresh air in 2021, and Jefferson County and our small historic towns   are the perfect place to spend time outdoors, soaking up the sun and getting that much needed breath of fresh air. Outdoor enthusiasts come from all over to camp, hike, and kayak along the shores of Douglas and Cherokee Lakes. Others will enjoy sitting on a porch swing sipping coffee and listening to the sounds of nature at one of the private lakeside cabins in our area. However you like to relax, Jefferson County, TN, is the destination to socially distance and get close to nature.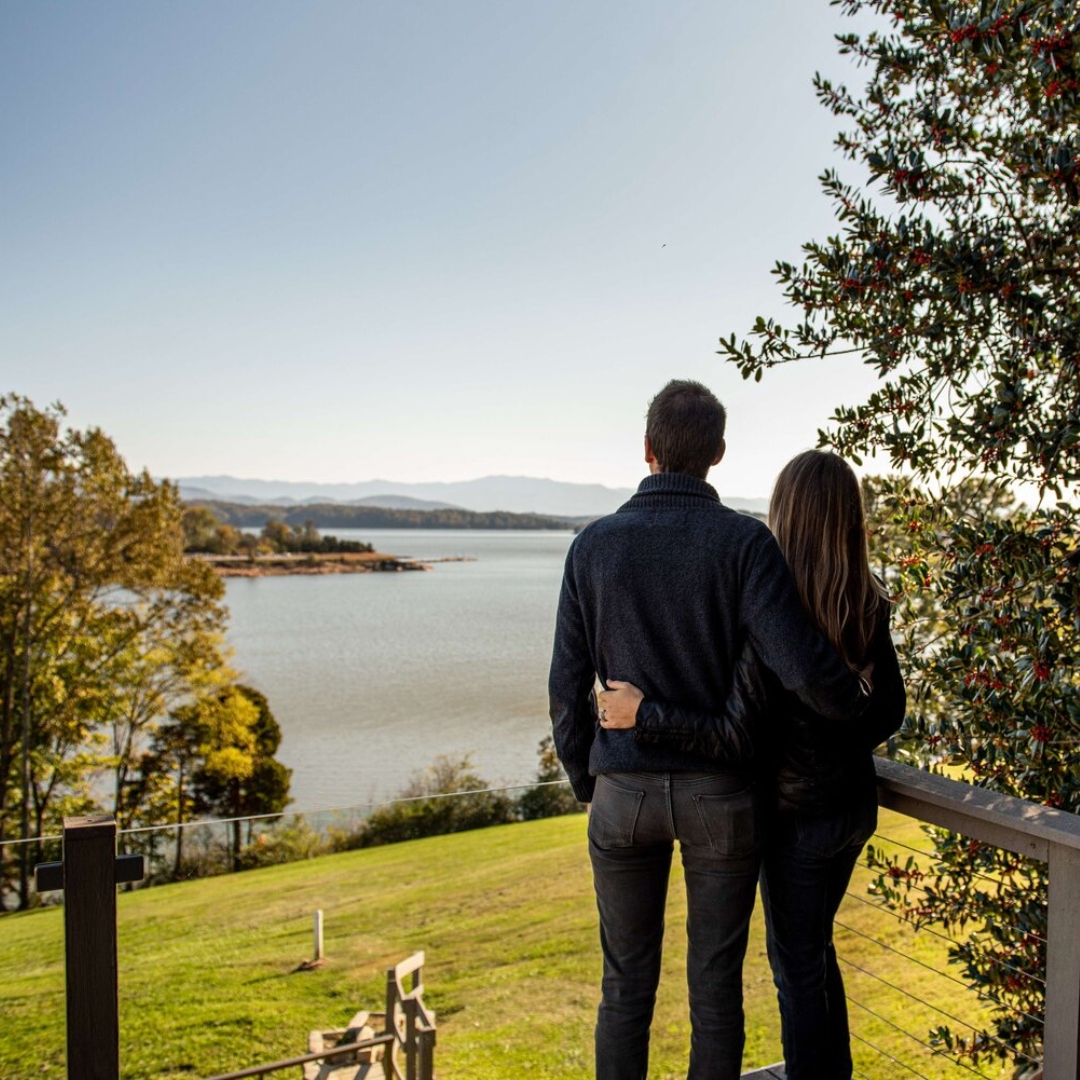 2. BREATHTAKING VIEWS
Jefferson County lives up to its name as the Lakeside of the Smokies for a good reason. Both Cherokee and Douglas Lakes sit at foothills of the Smoky Mountains and offer sweeping views.  There is something to be discovered from every vantage point, from the watching the rich shades of sunrise to the fireworks of our sunsets, both offset by the Smoky Mountains on the near distant horizon.  Not only do our lakes offer spectacular viewing, but our country lanes and rolling farmland are stunning in their simplicity.  A change of scenery is exactly what you need as you start planning for travel in 2021 and our formula of  lake + mountain views = breathtaking!
3. DOUGLAS LAKE & CHEROKEE LAKE
Jefferson County is flanked by two of the largest lakes in Tennessee—Douglas Lake to the south and Cherokee Lake to the north—and these lakes are the main reasons people love to travel to our area! These lakes are known across the country as some of the best places to fish and even host numerous Bassmaster, Major League Fishing, BFL's and other regional bass fishing tournaments throughout the year. In addition to fishing, the lakes offer many other fun and exciting water recreation opportunities, such as swimming, boating, stand up paddle boarding, waterskiing, to name a few. See our reason # 2 of this list while you're enjoying these lake activities, and take in the Smoky Mountain views!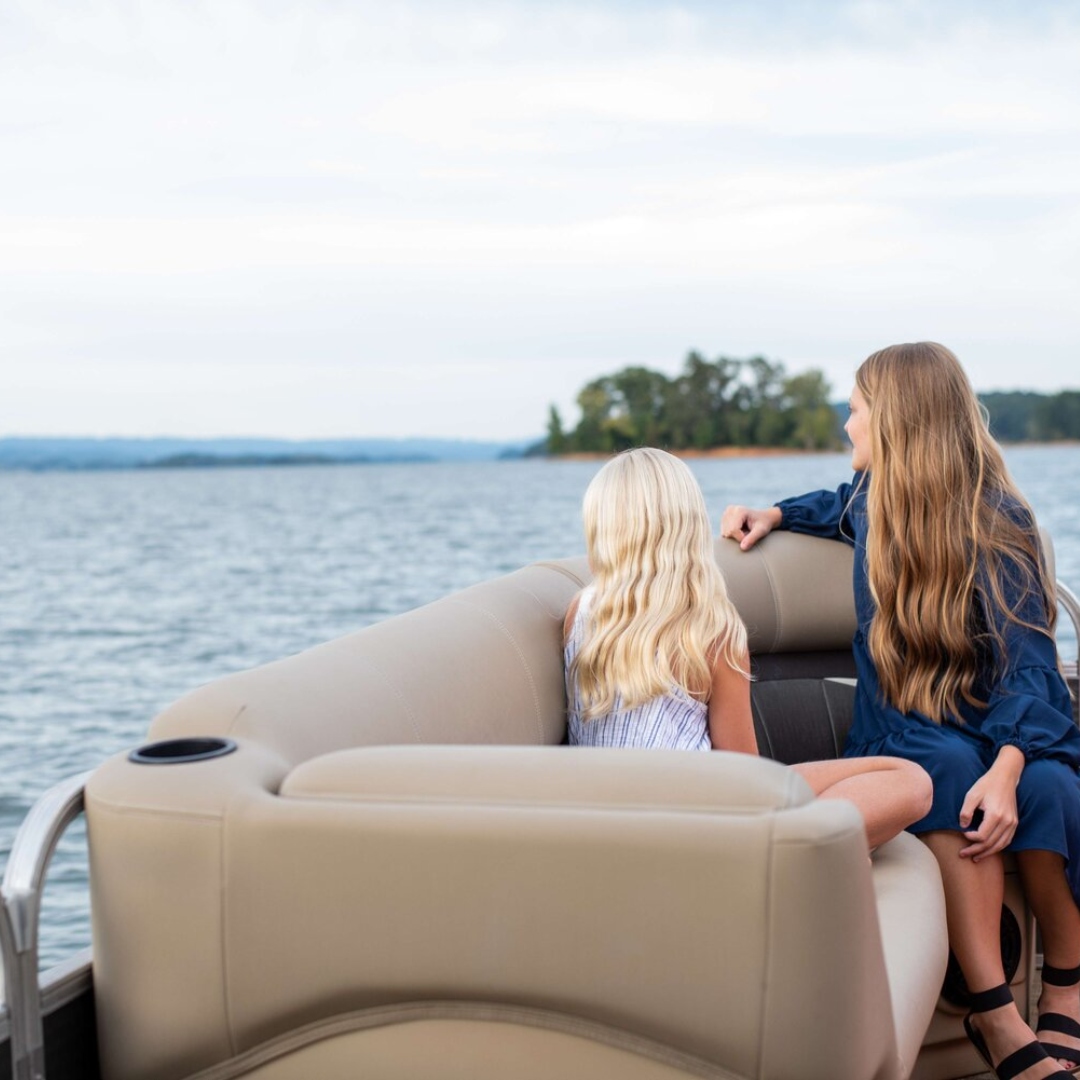 4. HISTORIC DOWNTOWN DANDRIDGE
Founded in 1783, Dandridge is Tennessee's second oldest town with a vibrant history that's evident everywhere you turn. Grab a burger and ice cream from the famous old-fashioned soda fountain, Tinsley-Bible Drug Co. Stop by the Dandridge visitor's center (located in a historic coach house on Main Street from the 1820's) and pick up the Dandridge self guided walking tour brochure where you'll learn about its historic buildings and sites that have seen over 200 years of history.  Many of these sites are local shops and even the Dandridge Brewing Co. where you can explore history inside and out!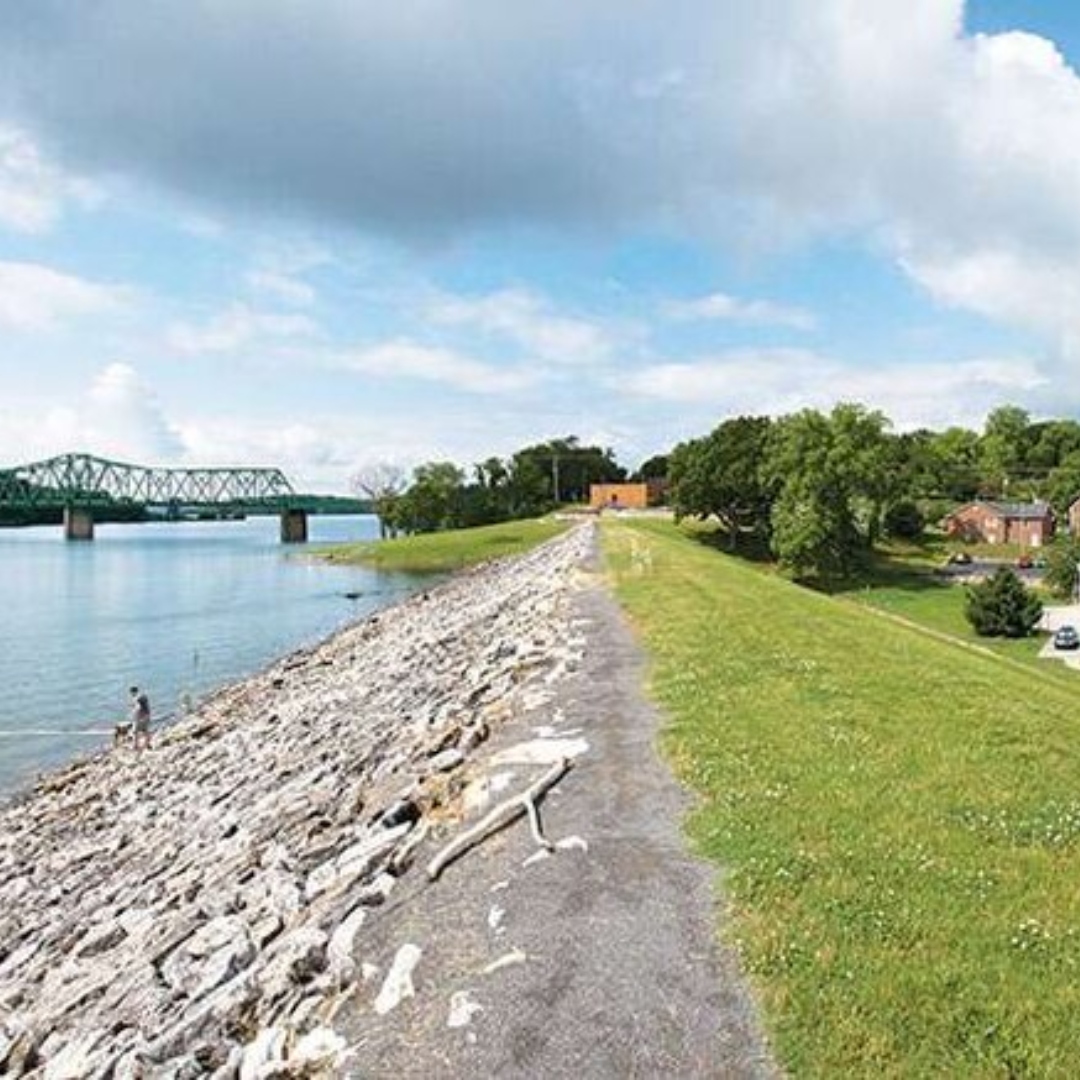 5. THE GREAT SMOKY MOUNTAINS
The Great Smoky Mountains National Park is one of the most visited parks in the country as it offers some of the most beautiful views that can be enjoyed from hikes to drives to horseback rides. 
Along with the mountains, Gatlinburg and Pigeon Forge are also filled with attractions that draw people in from dinner shows to Dollywood. However, because they're such common vacation destinations, these towns are typically busy, and it can be difficult to find the space you crave. If you want to be able to visit the Great Smoky Mountains and Gatlinburg but don't want to stay in the heart of the crowds, the Lakeside of the Smokies is just down the road and has all the beauty and charm of a true East Tennessee experience. Jefferson County is about a 30  minute drive from the Great Smoky Mountains National Park and Gatlinburg, so you can go have your fun sightseeing in the Park and at the attractions, then retreat to a quiet lakeside cabin, bed & breakfast, or campground in Jefferson County!
6. GLENMORE MANSION
Glenmore Mansion was built in the Mossy Creek District of Jefferson City, TN  in 1868 and is now a public house museum. Despite the changing history of Jefferson County over the last 152 years, Glenmore has continued to stand proud. This type of second empire architecture structure is difficult to find still standing these days, so travelers love visiting Glenmore to catch a glimpse into history and see what homes built all those years ago looked like. Public tours are offered seasonally so that you can check out the inside of the house, too, which has remained the same even after all these years. Glenmore is scheduled to resume their seasonal tours starting with their annual garden market and open house, the first Saturday in May.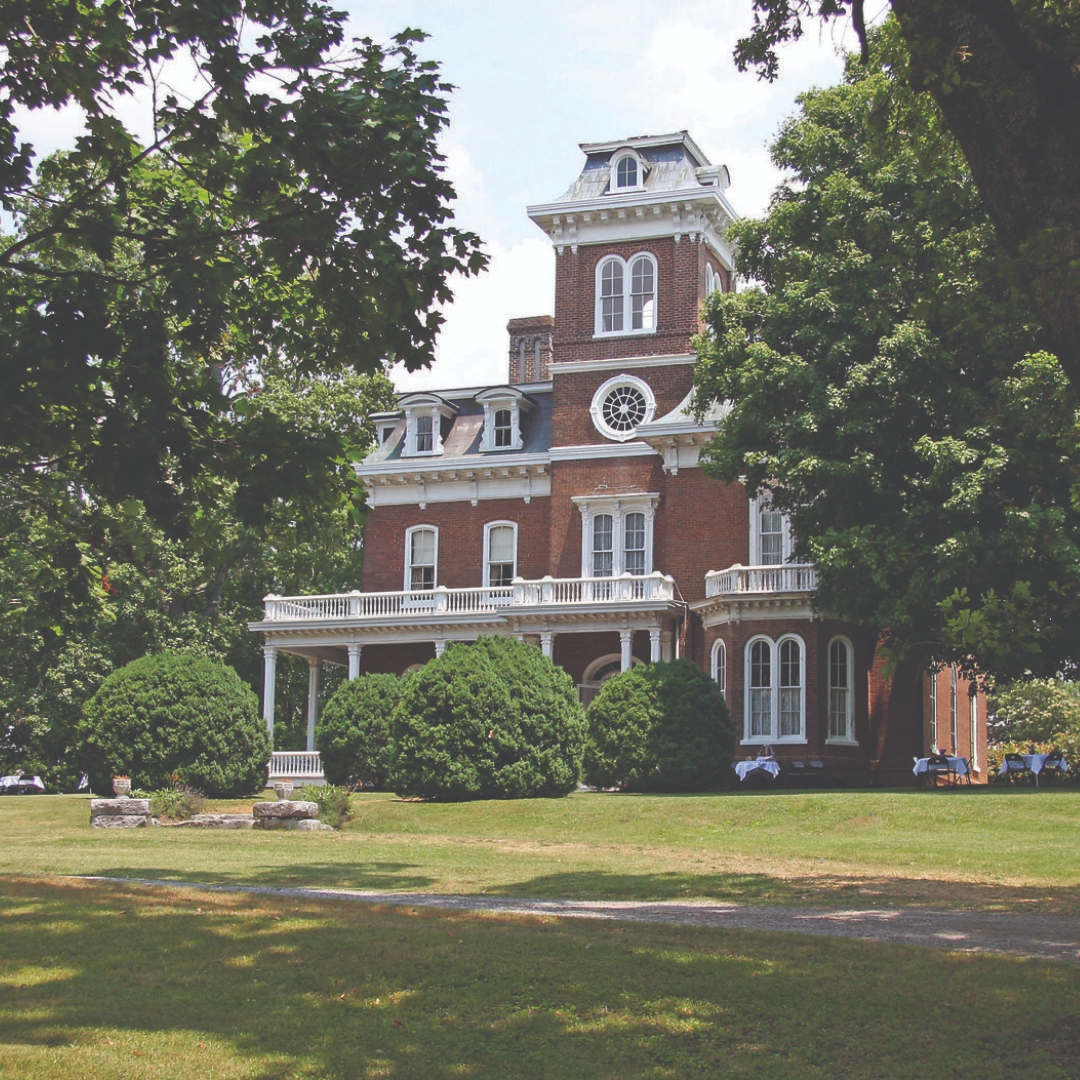 7. GOLF
Jefferson County, TN, is home to three public golf clubs, one miniature golf course, and a golf center with a state of the art Toptracer Range! Golfing is also the perfect social distancing activity, getting you out of the house and into the fresh air.  Each of of these golfing venues offer novices and pros alike a great experience and of course don't forget reason # 2, spectacular views! 
8. LAKESIDE CABINS & CAMPGROUNDS
Of course, after a year like 2020, we're ready to hit the road and see new sights, yet we still want to be able to follow health guidelines like social distancing.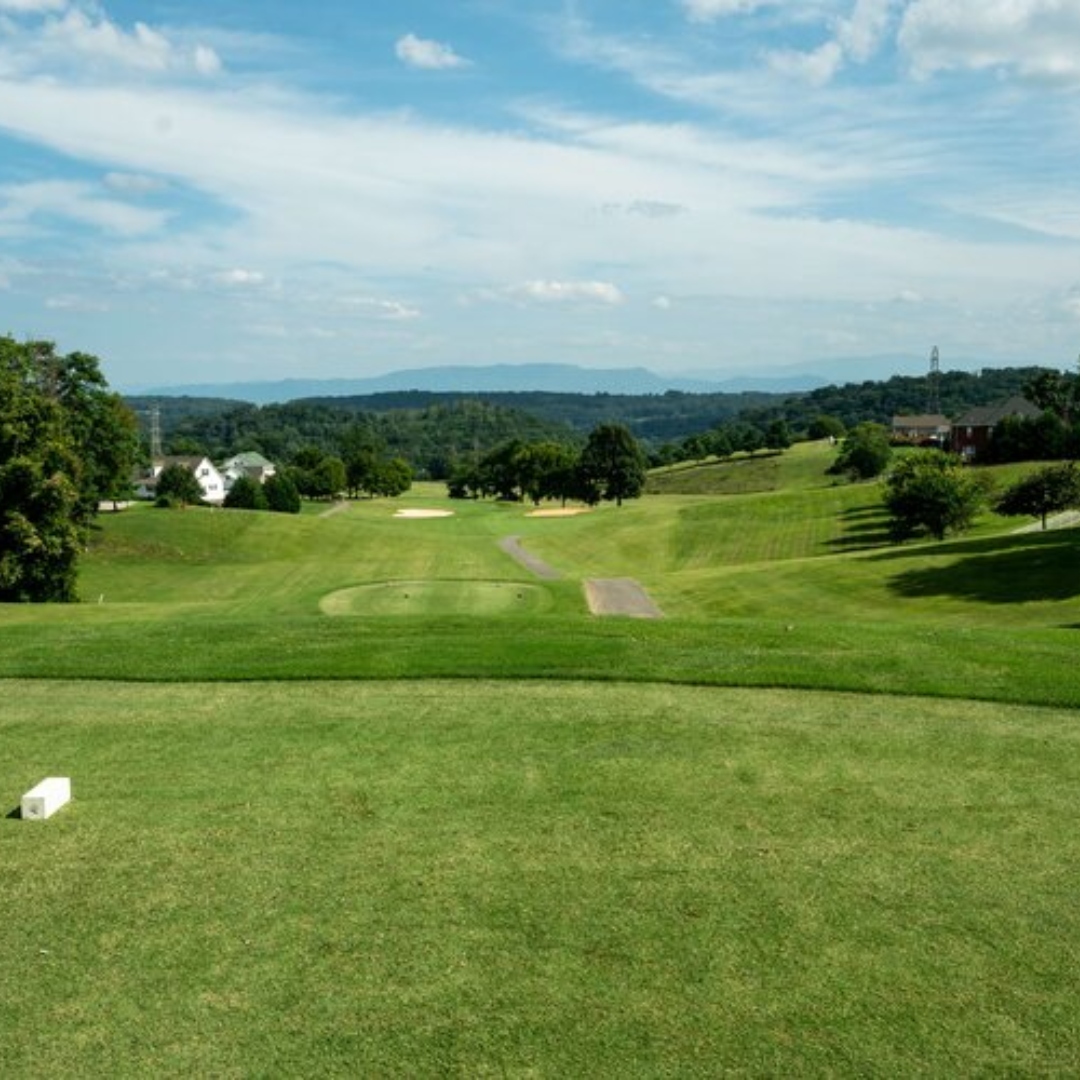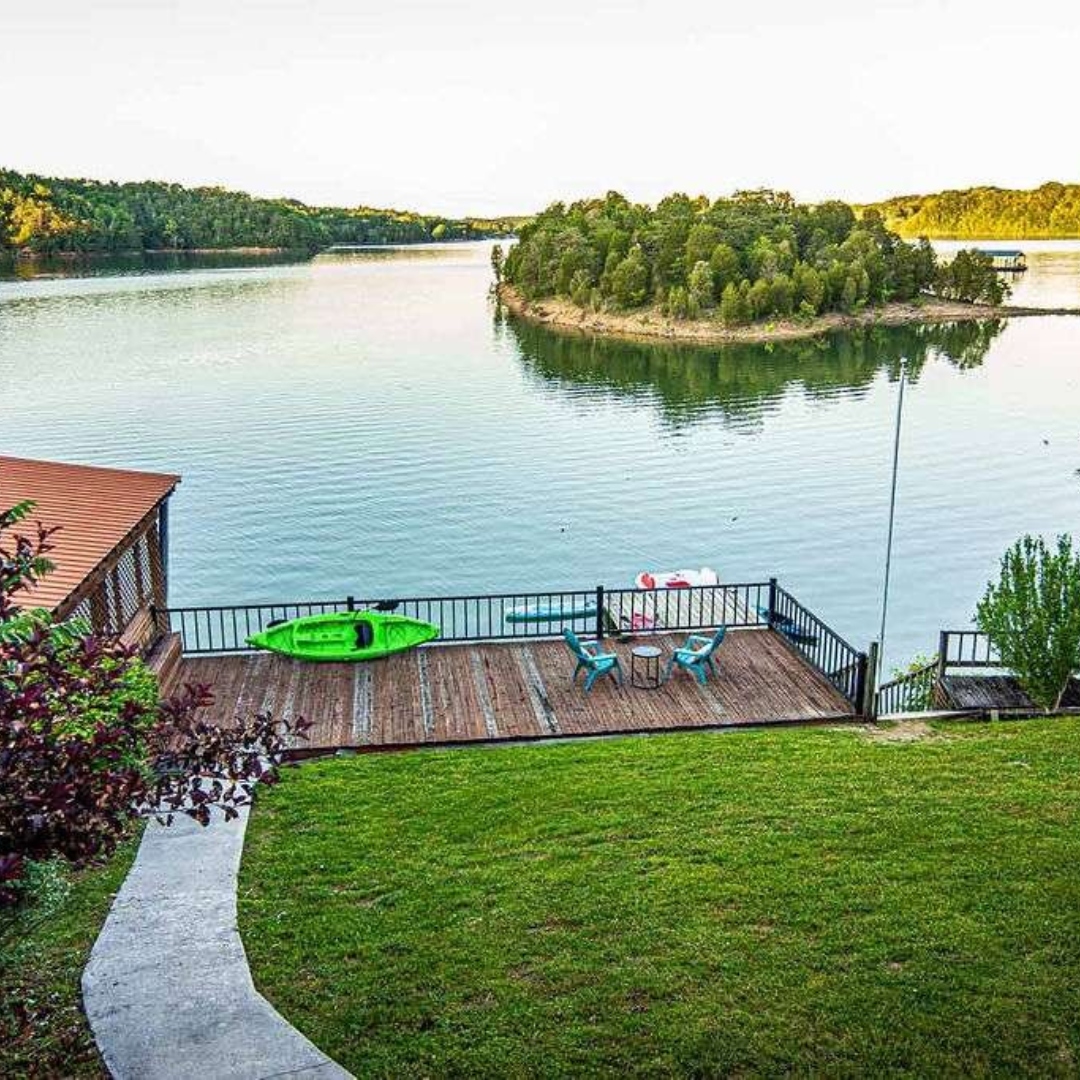 9. RIVER GLEN EQUESTRIAN PARK
Calling all horse enthusiasts! Jefferson County's River Glen Equestrian Park in New Market is a popular destination for equestrians from all around. 200 acres of woodlands, rolling hills, and pastures provide riders with breathtaking views during trail rides and events. River Glen hosts a variety of horse shows and equestrian events year-round. Travel to Jefferson County, TN, in 2021 to participate in a show, or lease the facility for your own equestrian group to use.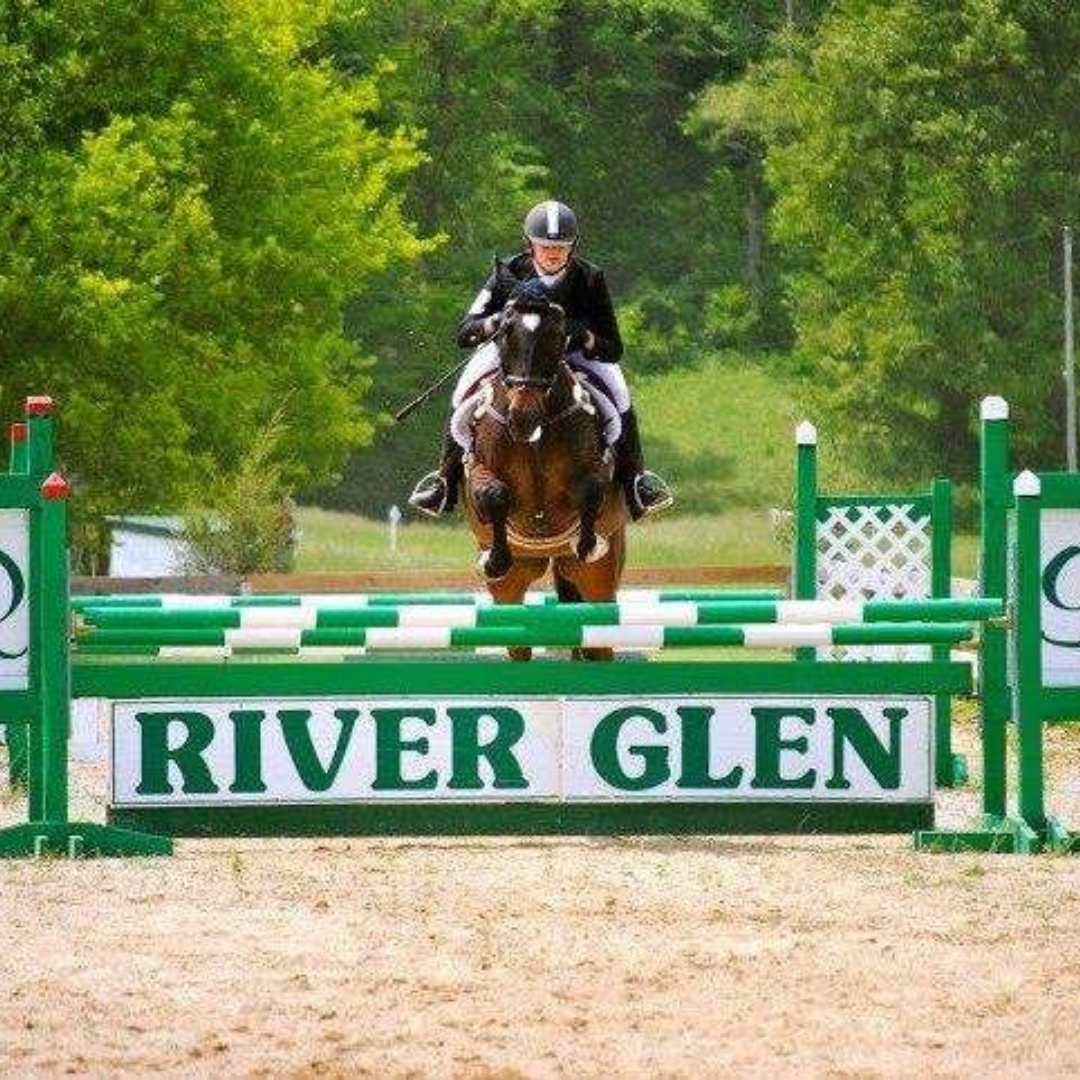 10. FESTIVALS
One of the things we missed going to the most in 2020 is the local festivals!  The small towns that make up Jefferson County, TN, are known for their festivals that celebrate their rich local heritage. Some of the annual events include Dandridge's Scots-Irish Festival, Music on the Town Concert Series, Jefferson City's Rockin' the Creek Summer Concert Series, White Pine's Pine Fest, & the Lakeside of the Smokies Balloon Fest! Many of these festivals and concert series are planning to resume in 2021, and are a great reason for you to pack your bags and hit the road.  Be sure to check back with us often for updates and information.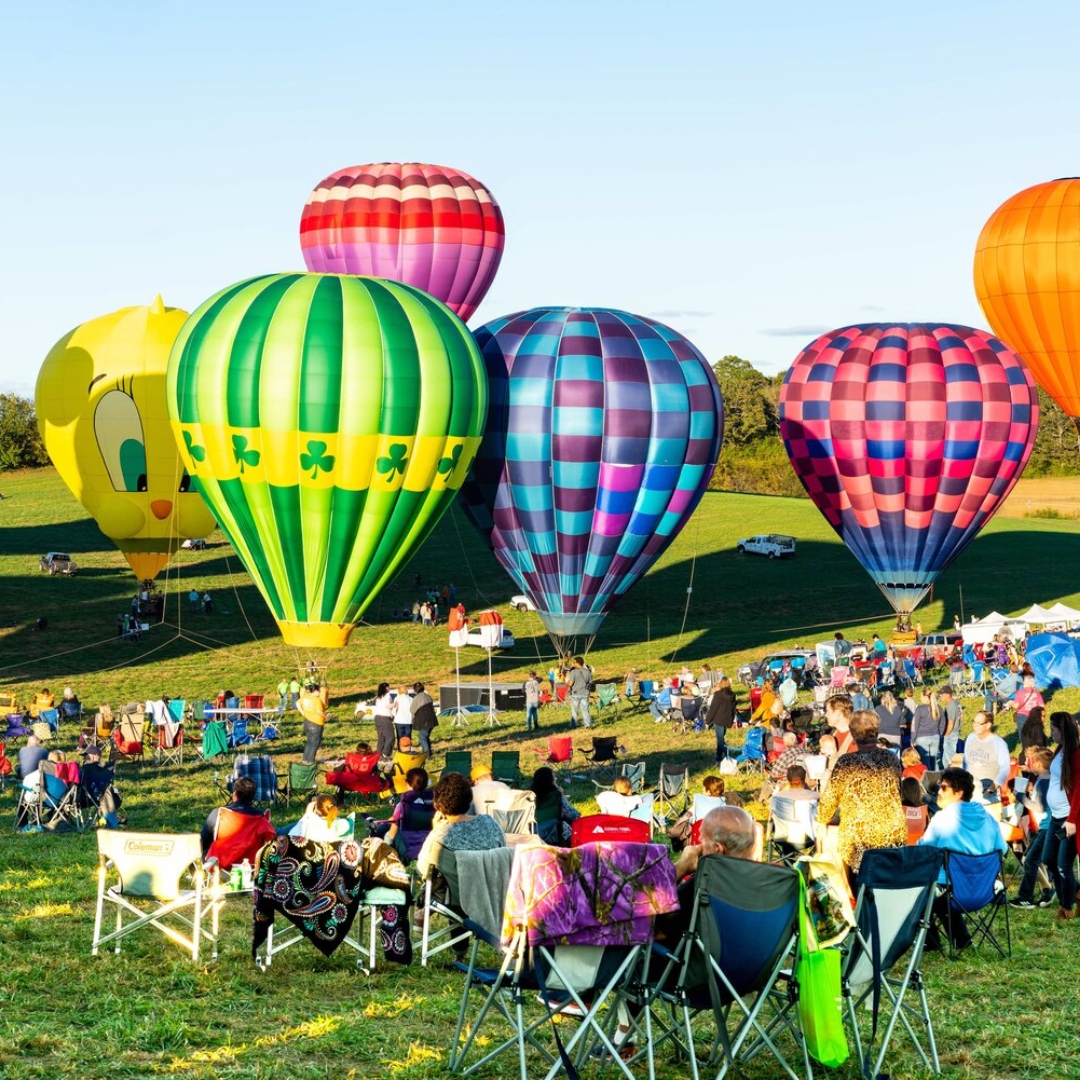 The Year of Traveling Safely
Yes, we're all ready to start planning and dreaming about summer vacations and weekend getaways, and we know we can do that safely! So, give into your wanderlust and travel to the Lakeside of the Smokies, and escape to the natural beauty of East Tennessee. The clean air, breathtaking views, and abundance of fun activities make Jefferson County an obvious choice for your 2021 travel destination. 
Request a vacation guide to find out more about all there is to see and do during your stay in Jefferson County. Start planning your next vacation today!
Concerned about traveling? Our hotels, bed and breakfasts, cabins, and other area accommodations are following the guidelines given by the Centers for Disease Control and Prevention, as well as the Tennessee Department of Health to ensure the safety of our visitors. Our area is fortunate to have temperate weather which makes outside activities such as camping or outdoor dining attainable year round. Our small towns are open and waiting for visitors – the only thing missing is you.
For more information on what Tennessee is doing to ensure the safety and well-being of its residents and visitors, visit our state website to learn more about the Tennessee Pledge.