The holidays have come and gone, and these next few months can be cold and boring. Warm up your winter and start the new year off right with a trip to the Lakeside of the Smokies! Enjoy picturesque views of the Smoky Mountains over sparkling Douglas Lake while lounging by a warm fire, or even better, while soaking in a hot tub. Jefferson County has plenty of unique local businesses, activities, shops, and restaurants to explore when you want to escape the cold. Don't just endure the winter, enjoy it and give yourself something to look forward to by adding a Jefferson County vacation to your winter calendar.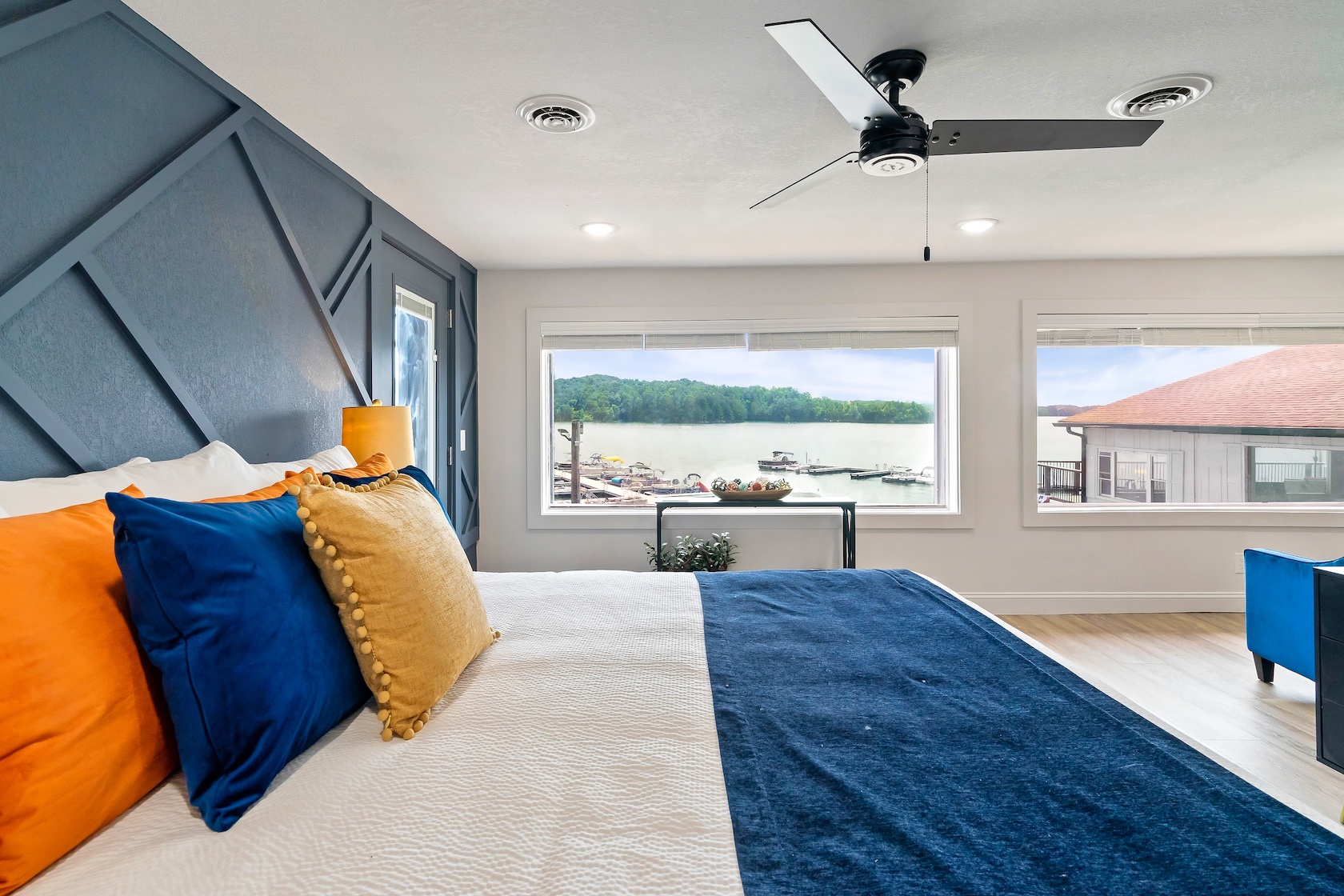 Luxury Lake House at Smoky Mountain Lakeside Resort
Places to Stay with a View in Jefferson County
The Smoky Mountain Lakeside Resort & Marina is where nature meets luxury. Situated on the shore of beautiful Douglas Lake, this retro-themed resort offers a variety of accommodations and amenities, each with a beautiful view of the Great Smoky Mountains. If you want to brave the cold out on the water, you can rent a pontoon from the marina or bring your own boat. If relaxation is more your style, enjoy the view on dry land with a drink in hand at Cowboy's Bar & Grill. This on-site restaurant serves American classics, fresh seafood, and even a few dishes from South of the border. It might not be watersports season, but it's always hot tub season at the Smoky Mountain Lakeside Resort. Every villa, lake house, cottage, and cabin rental includes a private hot tub! Now that we've confirmed that all lodging options come with the most important amenity for beating the cold, let's take a closer look at each.
Villas at Lakeside
The Villas at Lakeside offer chill vibes, lake views, and an impressive list of amenities. There are units that accommodate groups of 2 and 4. Private decks (with a hot tub of course) have unobstructed panoramic views of Douglas Lake. Each villa has a fireplace, Smart TVs, High-Speed WiFi and several other features to make your stay comfortable and enjoyable. A villa is a good option for a weekend getaway with friends, small family vacations, or a romantic excursion.
Luxury Lakehouse
The name says it all, the Luxury Lakehouse rental is the epitome of lakeside luxury. If you're traveling with a big group, there's no need to split up–this epic three-story house sleeps up to 12 guests! There are plenty of places to sit back, relax, and enjoy the view. This unit has two large decks, a rooftop oasis, and massive windows. If there's kids in your group (or you're a kid at heart), the game room is a major selling point. An air hockey table, old-school arcade games, a secret hideout, and gaming consoles are a recipe for non-stop fun! The property also includes a grill, 2 fireplaces, and cozy living spaces that are perfect for spending quality time with one another.
Lakeside Smoky Mountain Cottage
The Cottage at Lakeside is a serene getaway with everything you need for a simple and peaceful lake vacation. Warm up next to the stone fireplace indoors or enjoy the mountain and lake views around the patio firepit. This adorable home has 1 king bed, 1 queen, and double-sized bunk beds so there's plenty of room for the whole family (even the family pet, as this unit is pet-friendly). 
Cabin at Lakeside
If you're looking for more traditional lakeside accommodations, the cabin at lakeside is the place for you! While it is located amongst the trees, there is a clear view of the lake and mountains from the deck and hot tub. This secluded bungalow has wooden walls, a large deck, and a classic lake design. While many cabin rentals are musty and old, this unit is spick and span, charming, and up to date in style and function. This one-bedroom cabin is a perfect spot for a romantic getaway free of distractions. If there's more than two in your party, no worries. There is a queen-size pull-out mattress as well.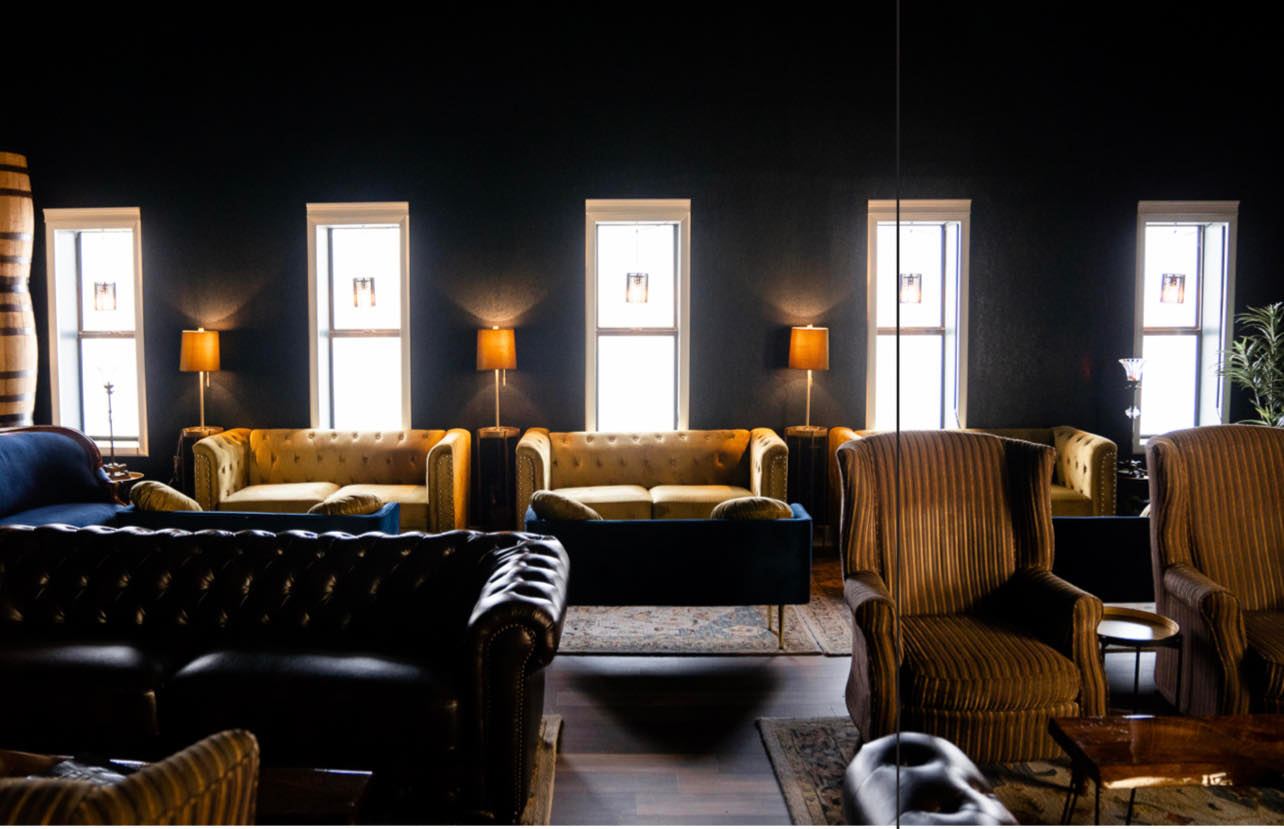 Mossback Distilling Co. & The Battery
On a cold winter day, nothing warms your bones quite like a cocktail. The Mossback Distilling Co. and the attached cocktail lounge and tasting room, The Battery, are new hotspots in Historic Downtown Jefferson City. What's an East Tennessee vacation without some moonshine? Mossback celebrates the tradition of moonshine in East Tennessee, distilling their own high-quality moonshine with a signature twist. They are also the home of Pursue Spirits, a line of craft liquors built upon the idea that passion and patience produce a superior product. You can sample whiskey, bourbon, rum, vodka, or classic Tennessee moonshine during your visit to The Battery tasting room. If you find a spirit you love, you can purchase a bottle to take home. If straight up isn't your style, the cocktail bar serves a variety of delicious craft cocktails, mocktails, and house sodas.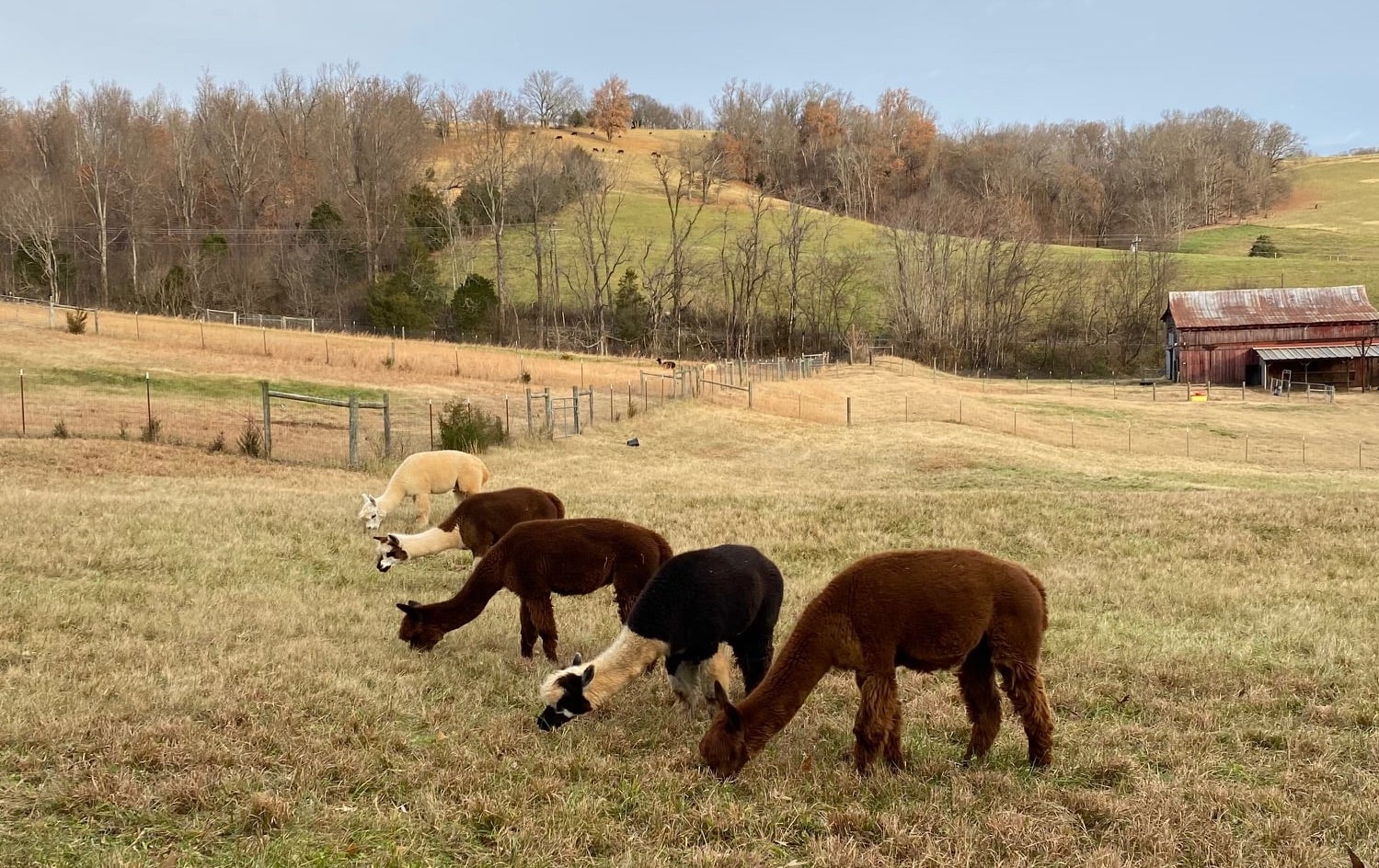 Wool to Keep You Warm
Have you ever felt Alpaca wool? Better yet, have you ever met an alpaca? Visit Stewart Heritage Farm to do both! Stewart Heritage Farm is home to a herd of alpacas as well as a farm store where you can purchase products made from their wool. If you are a knitter or crocheter, you won't want to miss your opportunity to stock up on soft, warm, and durable yarn. They also sell roving and raw fiber for the true DIYer. Browse their selection of socks, hats, scarves, gloves, mittens, shawls, boot liners, blankets, and throws and take home a unique souvenir that will keep you warm through the winter.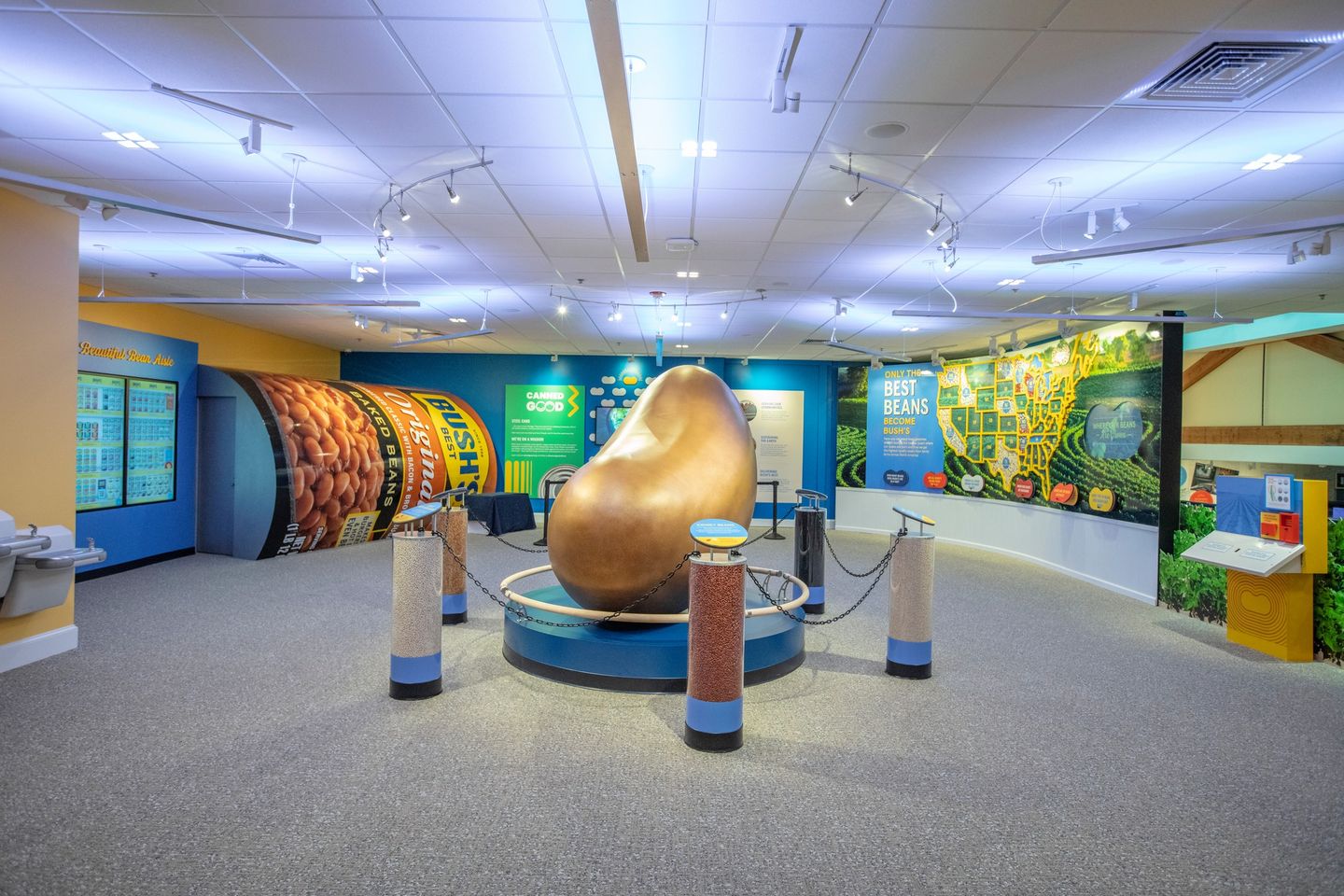 Bush's Visitor Center, Chestnut Hill, TN
Bush's Beans Visitor Center
Ever wonder where delicious Bush's Beans come from? Right here in Chestnut Hill, TN! Bush's Beans was founded in 1908, and over the years the humble cannery blossomed into a household name. Visit Bush Beans to learn more about the fascinating story and people behind the delicious side dish. Admission is free! From the development of the secret family recipe to the introduction of their beloved mascot Duke, there's a lot to learn. Your tour of the Bush Beans Visitor Center is bound to make you hungry, good thing there's a restaurant on site. At Bush's Family Café, enjoy a wide selection of Bush Beans and Southern cuisine, and try a slice of the famous Pinto Bean Pie. 
Visit Jefferson County – the Lakeside of the Smokies
Plan a fun and relaxing vacation to Jefferson County this winter! Explore all that East Tennessee has to offer, including the shops, attractions, local cuisine and beautiful views of the Great Smoky Mountains. Bring the whole family, get a group of friends together, or plan a romantic getaway with that special someone. Click here to find out more about what the Lakeside of the Smokes has to offer!