For the last two months only the most serious anglers have braved the weather in search of wintertime bass. As the weather begins to slowly warm, bass fishing seems to follow right behind. During the pre-spawn season, anglers often find themselves catching their biggest bass of the year. Bass are beginning to feed up for the rigors of the spawning cycle meaning there is no better time to chase a Jefferson County trophy. In this article, we will discuss where to find and how to catch these Jefferson County pre-spawn bass!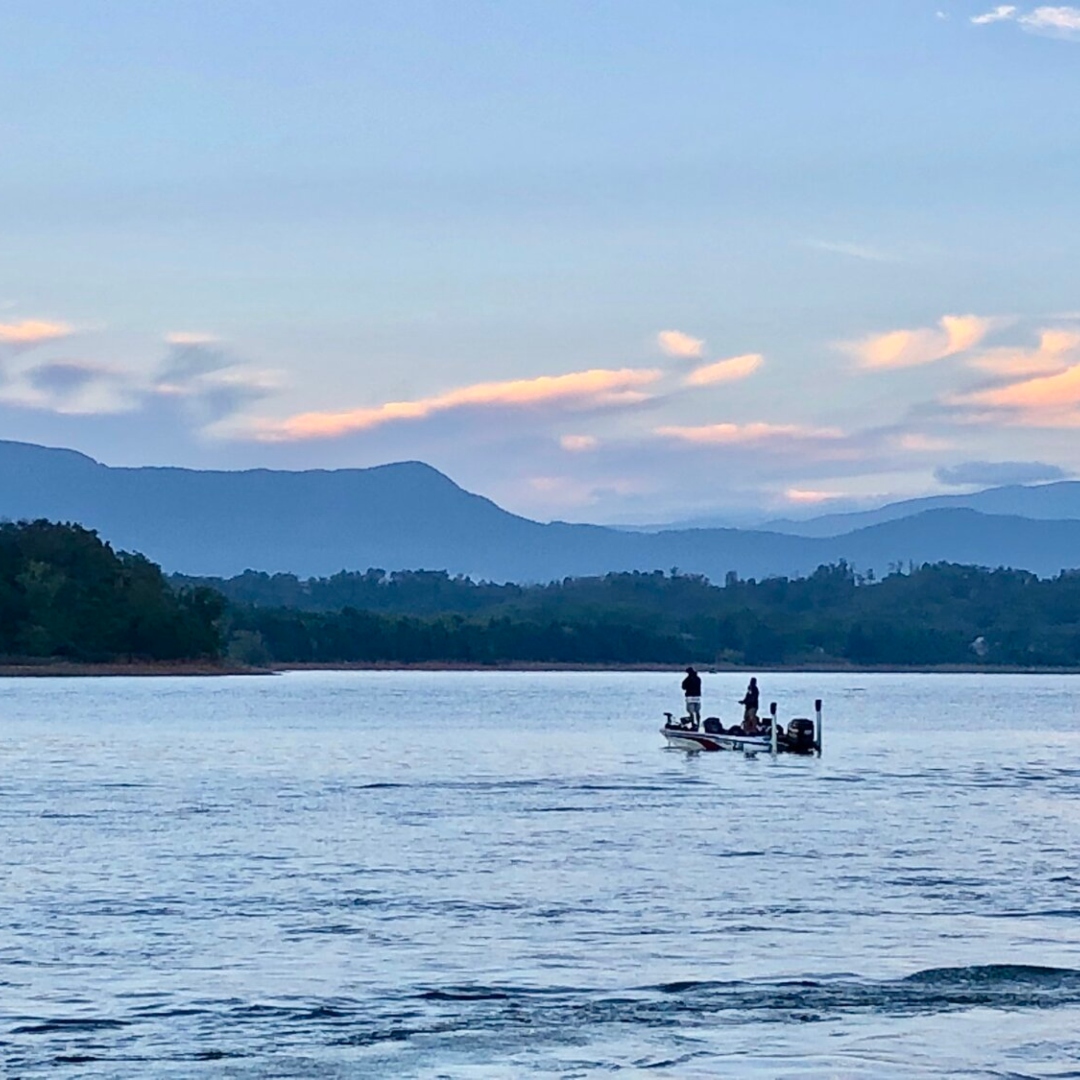 Fishing Douglas Lake during Winter Pre-spawn
On Douglas Lake throughout February and most of March, lure selection can be narrowed to include crankbaits, jerkbaits, Alabama rigs, and shaky heads. As long as the water remains cold (currently in the low 40s), a flat-sided crankbait will continue to produce results. Bass will use sunny days to move onto shallow rocks to warm up. Many fish have been caught so far this month on a shad rap, traditional flat-sided balsa baits, and even lipless crankbaits. The flat sides of these baits produce a very subtle action. The key has been finding 45-degree rock banks and transitions. It is important to remember to fish these baits slowly until the water warms up. Even a lipless crankbait is much more efficient when fished slow lift and drop retrieve. If these techniques aren't producing, then it is likely that there are fish that can be targeted off of points on a jerkbait or Alabama rig. The best days for both techniques consist of sun and wind. Finding a clear-water, wind-blown point and fishing a jerkbait across it with long pauses in between jerks can be a killer way to catch pre-spawn bass. My favorite retrieve in the winter months is a simple, "jerk, jerk, pause" with about five seconds on the pause. This pause is when most of the bites occur. While fishing a jerkbait, rod and line selection are crucial. A 7' medium action rod paired with 10-pound Seaguar InvizX fluorocarbon ensures proper action and helps you to keep the fish buttoned. Keep things simple with these techniques for the rest of February and March on Douglas Lake and you'll find yourself right in the mix of the action.
Fishing Cherokee Lake during Winter Pre-spawn
Cherokee Lake is a phenomenal lake during late winter and early spring. While many of the same techniques we discussed for Douglas Lake are effective, there are some differences that must be considered. The type of rock that you will be fishing on Cherokee is much different than the rock on Douglas. The best banks on Cherokee are the ones that feature more scattered rock, pea gravel, and rip-rap. It is key to find water that is slightly dirtier than the rest of the lake or banks with wind blowing directly on them. The action seems to be better mid-lake although many of the tournament-winning bags still come within a few miles of Cherokee Dam. Another aspect of Cherokee Lake that must be considered is the population of deep smallmouth. Through the end of February, there will still be a number of smallmouths relating to old ponds and depressions between 25-40 feet deep. To target and catch these fish requires an in-depth understanding of your electronics. Not every deep depression holds fish, and the ones that do can be tough to trigger bites. Although the most common approach to catch these bass is to drop a "damiki rig" (3/8 oz VMC Moon Eye Head fitted with a Damiki armor shad), casting small swimbaits or a blade bait through the fish can be a great alternative. To catch fish on the Damiki rig, you must see the fish on your bow sonar and drop the rig to just above the fish's nose and then simply wait. It can be frustrating, but also a great way to catch quality smallmouth.
Pre-spawn is a great time to catch trophy bass and these techniques will make sure you don't miss out on the action! Be sure to tag @visitjeffersonco_tn on Instagram or @visitjefferson on Facebook with your fishing pictures.
All of the equipment needed to enjoy the quality fishing in Jefferson County can be found at the Bass Pro Shops in Kodak! If you'd like further information on the fishing in Jefferson County, electronics training, or fishing lessons, feel free to contact me anytime- jsales@cn.edu  Thanks!
Hunter Sales is the Head Coach of the Carson-Newman University's Eagle Anglers, a Bassmaster Opens pro angler, and a representative of the Bass Pro Shops in Kodak. Hunter has a lifetime of experience fishing Cherokee and Douglas Lakes.