The warm days of summer are coming to a close while the crisp days of fall are almost upon us. It's time to start preparing for the cooler weather, beautiful changing colors of the leaves, and all the fall fun that's on its way. One of the best ways to view these glorious changes of the season is through a stay at one of our local Airbnb's or Vrbo rentals throughout the Lakeside of the Smokies. Check out these five unique stays that offer the most views of the fall season!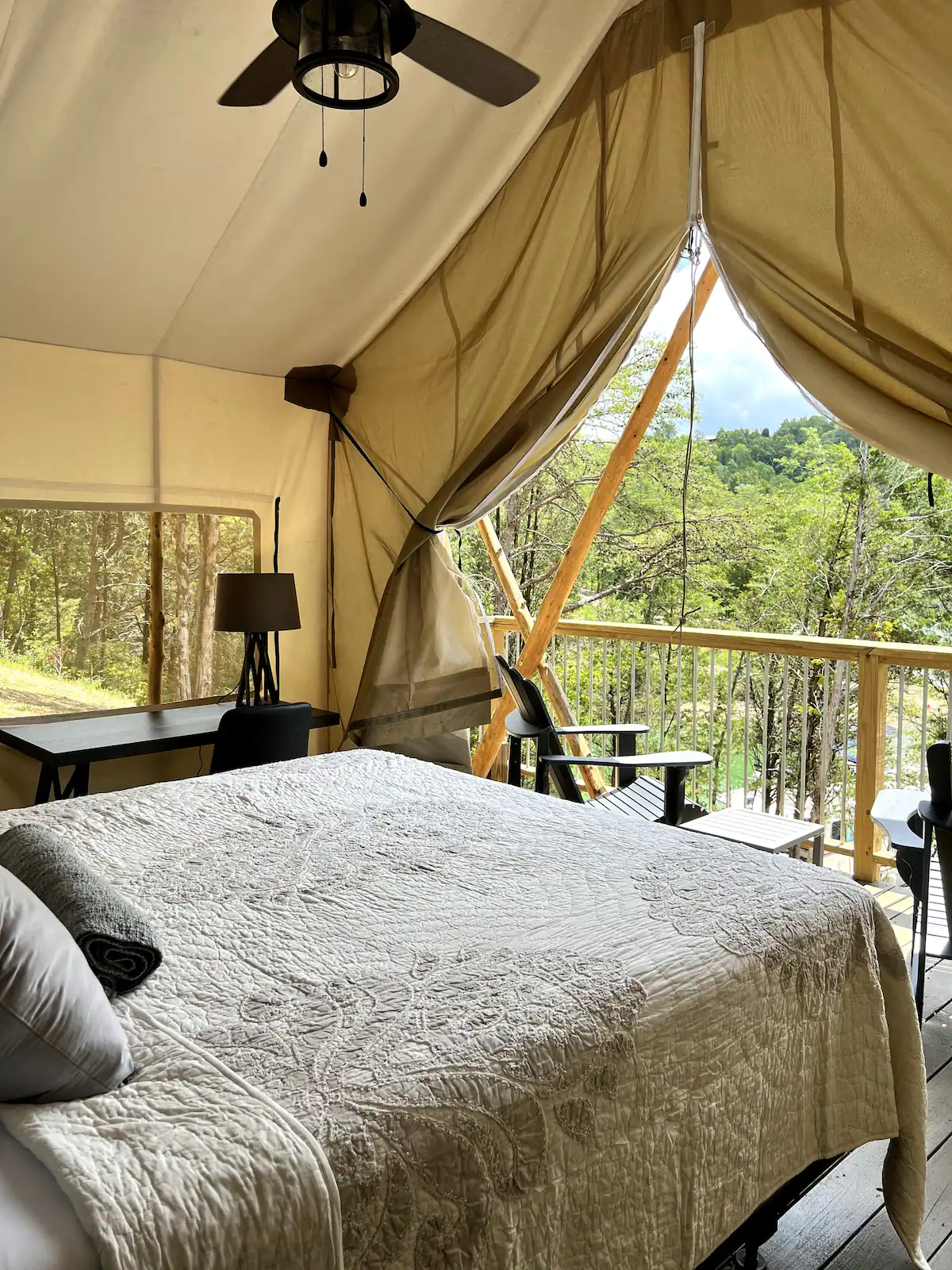 Camp in style at this amazing new resort on Douglas Lake. From a king-sized bed with a private ensuite bathroom, to a fire pit, BBQ grill station, and outdoor coffee station, this luxurious, lakeside safari tent has it all! The most beautiful, covered decks offer the perfect vantage point to take in the spectacular colors of the season. Waterscape offers both outdoor adventure and a calming natural experience that won't disappoint.  
2. The Rustic Farmhouse
Situated in New Market—this authentic 100-year-old farmhouse is furnished with antiques, and lovingly displays pictures of the original owners, Henry and Altha Puckett. However, don't mistake "antique" with "old"! The house has been modernly updated for comfort and convenience, all while maintaining its southern charm! Situated on a on a working farm, the house offers beautiful pastoral views scenic pastures and grazing cattle.   
Looking for a tiny, cozy stay? The Mustard Seed might be for you! This small stay has all the basic necessities you will need but is overflowing with cozy charm. There's even a fire pit outside where you can snuggle up and take in the cool fall air. As the Mustard Seed says, "big memories can be made with humble beginnings," and this humble little Airbnbhas tons of memories in store!  
Nestled on the shores of Cherokee Lake, lives the Little Nest cottage. This beautifully eclectic little cottage has three outdoor decks with views of the mountains and surrounding countryside. These decks have a table for two under a lighted pergola, a fire pit, and loads of charm. Inside, there is a wood burning stove, and also has a beautifully situated sunroom with a canopied daybed. The gorgeous scenery around this cottage can be viewed from virtually anywhere on the property! 
Last but not least, is the pirate ship houseboat on Douglas lake. This houseboat looks and feels like a real pirate ship. It is decorated inside with pirate memorabilia, and outside there are masts that make the experience feel real. If you really want to feel like a pirate, there is even a plank you can walk! Aside from decoration, the houseboat contains a hot tub, grill, and free to use kayaks with life jackets, as well as a fire pit, outdoor dining table, and water slide! You also travel up and down the docks in a golf cart.  
Experience Fall from the Lakeside of the Smokies
These are just a few of the amazing Airbnb and VRBO options in Jefferson County that offer the best views of the fall season. Start planning your getaway today and see how you can eat, play, shop, and attend one of our upcoming events.  
Check out these other reads and start planning your fall inspired getaway to Jefferson County and the Smoky Mountains.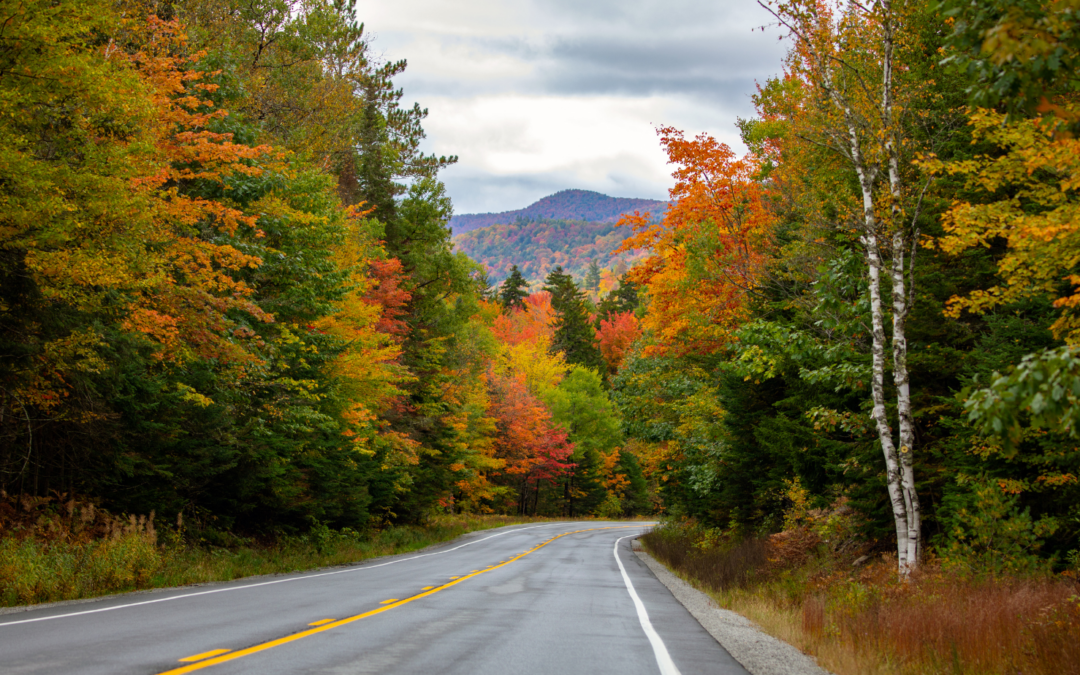 Every season is beautiful in the Lakeside of the Smokies, but for a few months each year the Smoky Mountains, sparkling lakes, and hilly East TN landscape are illuminated by the bright reds, yellows, and oranges of fall, creating a landscape that is truly...