It's
been
a hot summer
here in East Tennessee
,
so I think I can speak for all of us when I say we are ready for fall!
Fall is a beautiful season in the Lakeside of the Smokies
with vibrant leaves, colorful Smoky Mountain views, and
cozy
weather
.
This fall
, there are plenty of reasons to get out and enjoy the season
—live music,
festivals and celebrations,
fishing tournaments, and more
.
Grab your calendar
and
let's
talk about some of the fall events in the Lakeside of the Smokies that you
won't
want to miss!
Pine Fest
White Pine is a charming little town that runs along the shore of Douglas Lake. Each year, the citizens of White Pine and visitors from around East Tennessee gather in downtown White Pine for Pine Fest. Pine Fest is a lively, family-friendly event that celebrates the history and future of White Pine. The event features food and merchandise vendors, crafts, entertainment, and activities for all ages. Visit downtown White Pine on September 23rd from 10:00 AM until 4:00 PM to take part in the fun!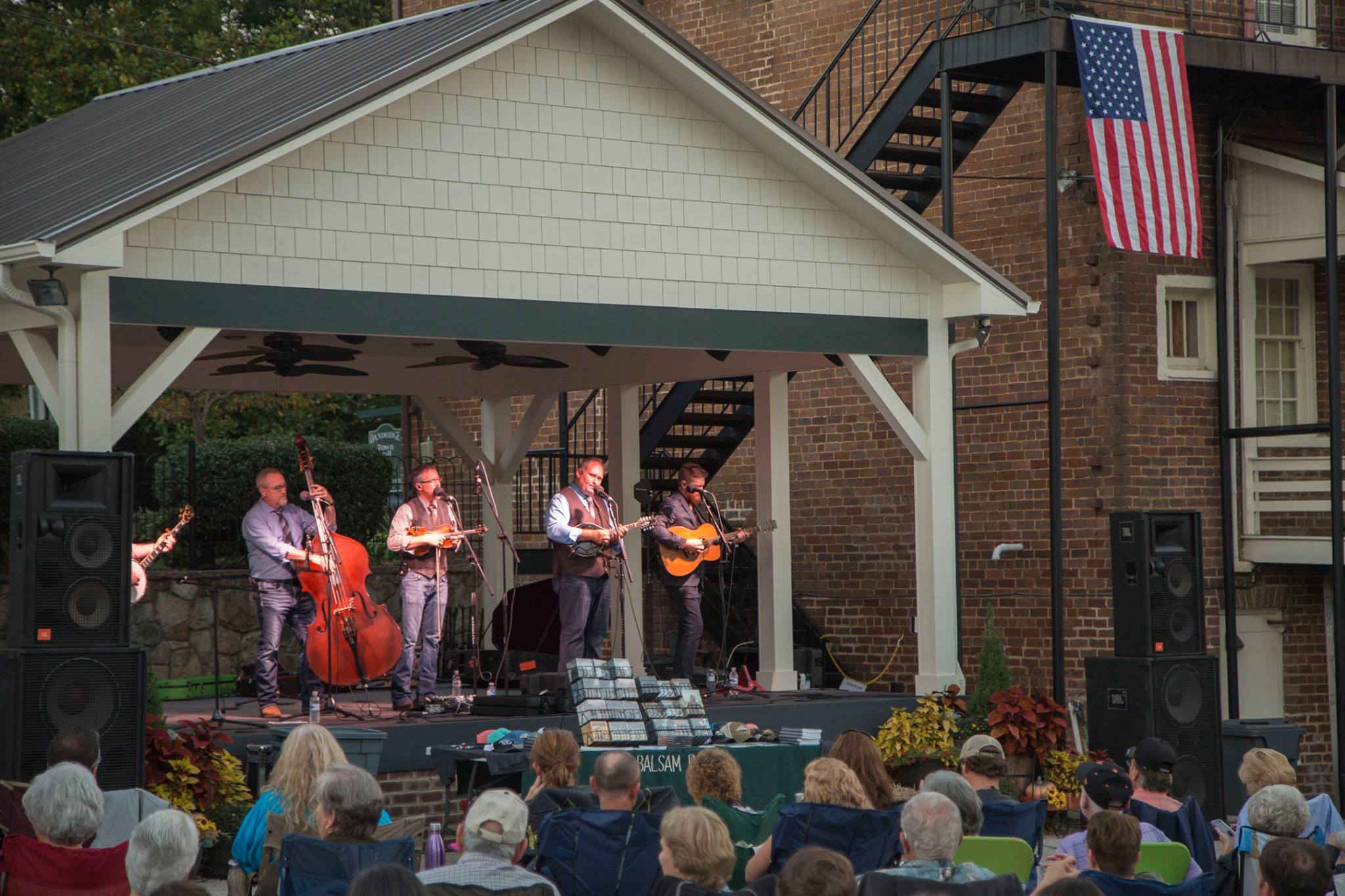 Music on the Town
You don't have to visit Music City to listen to great live music! Check out Music on the Town this fall in downtown Dandridge. This FREE concert series takes place every Thursday evening from August 31st through October 12th. With a rotation of great food trucks available at every concert, you can enjoy dinner and a show!   
Who is performing? These are a few of the performers on the diverse and star-studded
Music on the Town Lineup
.
The Tams

have been performing R&B and beach music for over 50 years. With Billboard charting songs, several gold records, a platinum single, and decades on tour, this passionate group of industry veterans know how to make great music and put on an entertaining show!

 

The Chairmen of the Board

have been a well-known name in the Soul Music genre for over 30 years. Their first hit song, "Give me Just a Little More Time", was followed by a consistent stream of successful albums and hit songs. They continue to showcase their talent and spread their love for Soul with shows across the country.

 
The Po' Ramblin' Boys

is a band that the music industry has their eye on. This Grammy-nominated group of East TN natives is exposing new audiences and a new generation to the magical sound of bluegrass. Dandridge is lucky to be included in their packed tour schedule.

 

Darryl Worley

is a country singer, songwriter, and Tennessee native. He is proud to be an American and you're likely to leave his concert feeling the same way after listening to patriotic songs, including his #1 hit "Have You Forgotten". Additional chart toppers include "I Miss My Friend" and "Awful, Beautiful Life". There are also some lighter, Island-vibe tunes in his repertoire including "It's Good To Be Me" and "Lay It On Me".

 
Scots Irish Festival
In celebration of the area's earliest settlers, the 15th annual Scots-Irish Festival kicks off on September 30th in historic downtown Dandridge. Whether you have Scottish or Irish heritage, you want to learn more about these cultures, or you're simply looking for something fun to do, the Scots-Irish Festival is a can't-miss fall event in the Lakeside of the Smokies.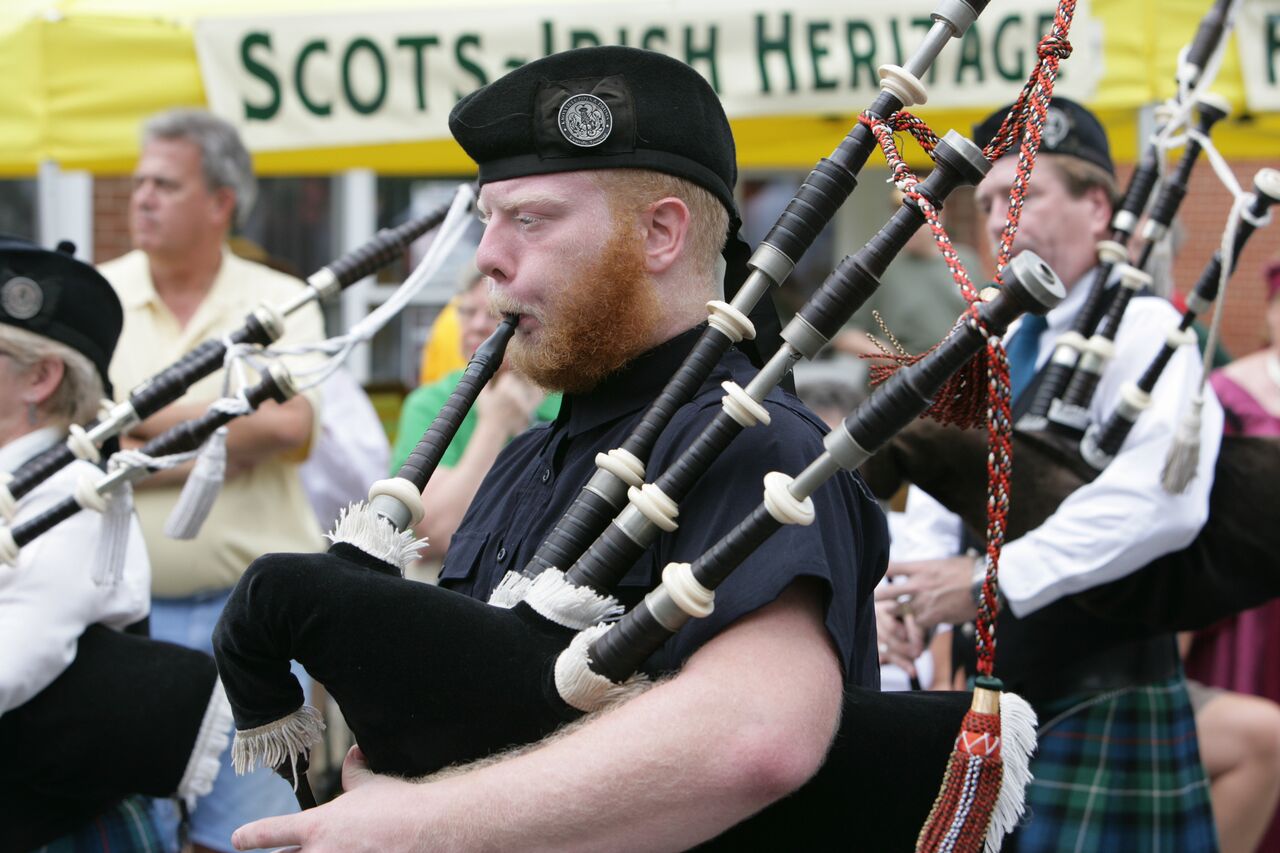 There will be constant entertainment from morning to night that includes a pipe and drum band competition, Celtic and Irish music, storytelling, Irish step dancing, choir performances, Appalachian music, and demonstrations of traditional highland athletic events. You can enjoy a brew from the Celtic ale garden and Scottish and Irish snacks and dishes from local vendors. Classic festival food and food trucks will also be available. You will also find all sorts of merchandise vendors selling and making unique Scots, Irish, and Celtic goods.
A dog parade serves as a tribute to the Scottish and Irish working dog breeds. They will take the lead, but all dogs are welcome to join the parade. There is no fee to join, and any donations will benefit
Companion Animal Rescue & Education (CARE)
in Jefferson County. These strategically bred working dogs will show what they were born to do during a sheep dog demonstration on the dike. 
This event is appropriate for all ages and admission is completely FREE thanks to generous sponsors.
Mossy Creek Festival
Head down to the Historic Mossy Creek District in Jefferson City for a fun fall day of music, food and activities for the whole family.  This Festival has been a long standing tradition for the Jefferson City Community and is the perfect way to celebrate the changing of the seasons. 
The festival is set to take place on Saturday, October 7th from 9AM- 5PM. To learn more or to become one of the amazing food or craft vendors contact the Jefferson City Parks and Recreation Department at (865) 475-2924.
Ott Defoe Big Bass Classic
The Lakeside of the Smokies is a bass fishing hotspot that attracts fisherman from all over the country. Amateur bass fisherman will flock to Douglas Lake from October 6th through 8th to compete in the Ott Defoe Big Bass Classic. This 3-day fishing tournament (named after Major League Fisherman and East TN native Ott Defoe) is open to anglers of all ages, including a junior division for kids 12 and under.   The Big Bass Tour has a unique format that gives anglers of all skill levels a chance to win. Instead of weighing in 5 fish at the end of the day like a traditional tournament, there are hourly weigh-ins with cash payouts! With many opportunities to reel in a winning fish and $150,000 guaranteed prizes and payouts, it's going to be an entertaining and competitive event. It's not too late to sign up, register today!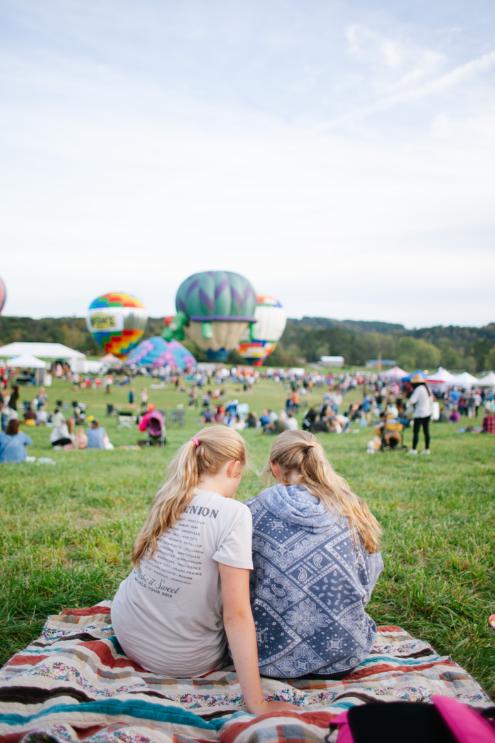 Balloonfest
Between the changing leaves and the crisp autumn air, fall is the best time of the year to enjoy Smoky Mountain views in Jefferson County. Take your Smoky Mountain viewing experience to new heights at Balloonfest on October 28th & 29th! Lakeside of the Smokies Balloonfest is an event that locals and visitors look forward to all year long. Take to the skies in a hot air balloon and soak in all the natural beauty of East TN from a new perspective. Tethered and untethered hot air balloon rides offer breathtaking views and an unforgettable experience. The view from the ground is almost as amazing—a flock of colorful balloons against the blue sky. 
There is more to Balloonfest than balloons. The
kids' fair
will keep the little ones entertained with face paint, shows, bounce houses, crafts, and more. You won't go hungry or thirsty at Balloonfest.
Nine Lakes Wine Garden,
the craft beer garden,
food trucks, and a variety of local vendors
will be serving a wide range of cuisine and beverage options. Don't forget the arts! The festival also includes a
craft fair
and
live musical entertainment
. 
If you're 21+ and want to make the most of your time at Balloonfest, consider purchasing a ticket for the
"Elevated Experience".
This VIP experience includes the following. 
General Admission Tickets for Saturday AND Sunday

 

Tethered Balloon Ride

 

VIP Parking 

 

VIP Tented Seating

 

Catered Meal

 
Premier Wine Tasting from Local Wineries

 

Commemorative Wine Glass

 

Optimal Viewing of the Balloon Activities   

 
Purchase Balloonfest tickets, add-ons, or Elevated Experience tickets online!* Tickets will be available for purchase at the event as well.  *Presale tickets are available for a discounted rate through September 30th 
Have a Fun-Filled Fall in the Lakeside of the Smokies
Make the most of this fall—soak in the gorgeous views and take advantage of all the fun things to do in the Lakeside of the Smokies. Soar over the Smoky Mountains in a hot air balloon, learn to Irish Step Dance, find your new favorite band, reel in a winning fish, and create memories that will last a lifetime. If you're looking for a new vacation spot or a day trip destination, the Lakeside of the Smokies is the place to be this fall (and all year round). In addition to a packed event calendar, the lakeside of the Smokies has fantastic lodging and camping options, charming towns to explore, great restaurants, and unique shops. We look forward to seeing you in the Lakeside of the Smokies this fall!